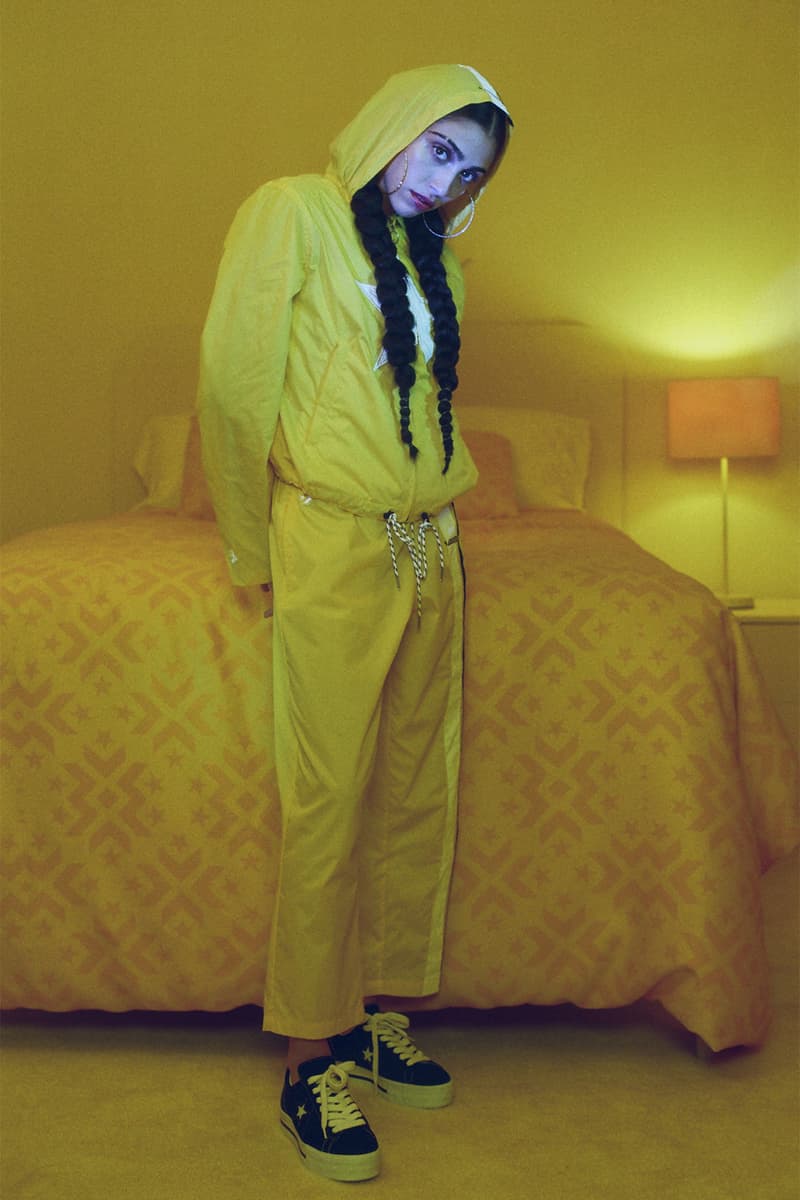 1 of 9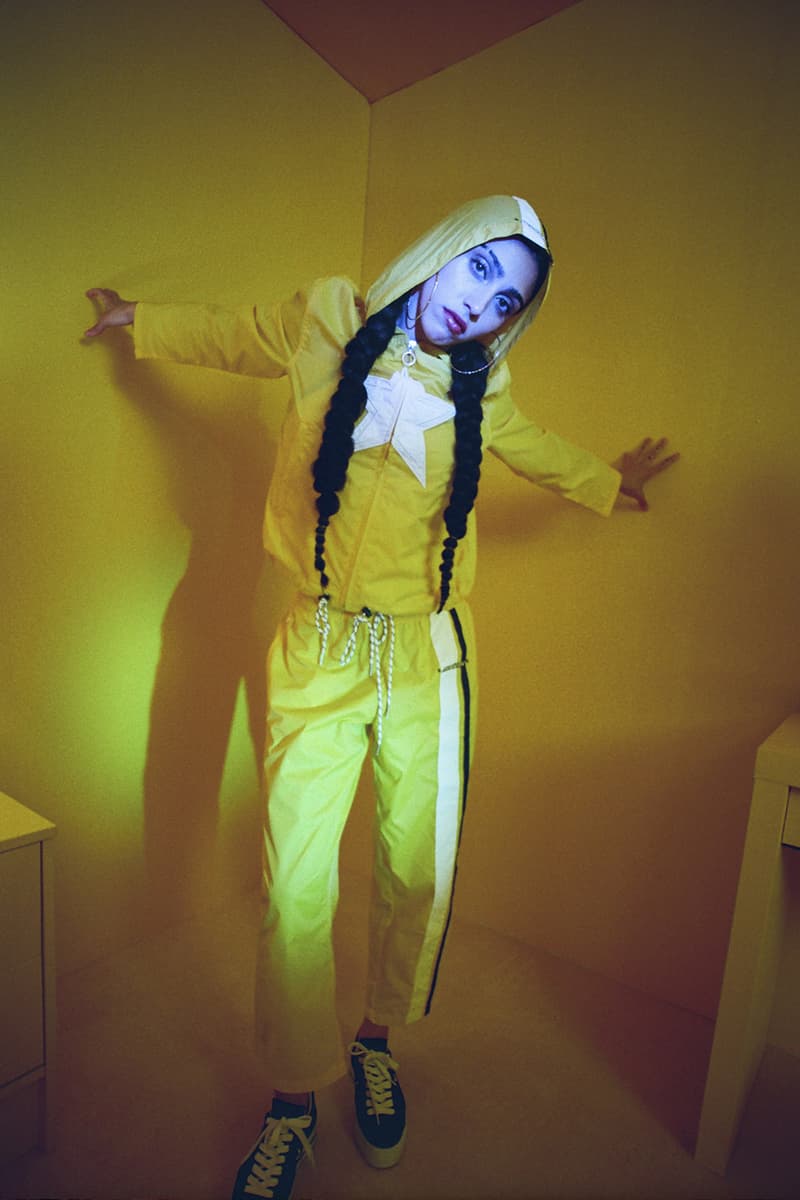 2 of 9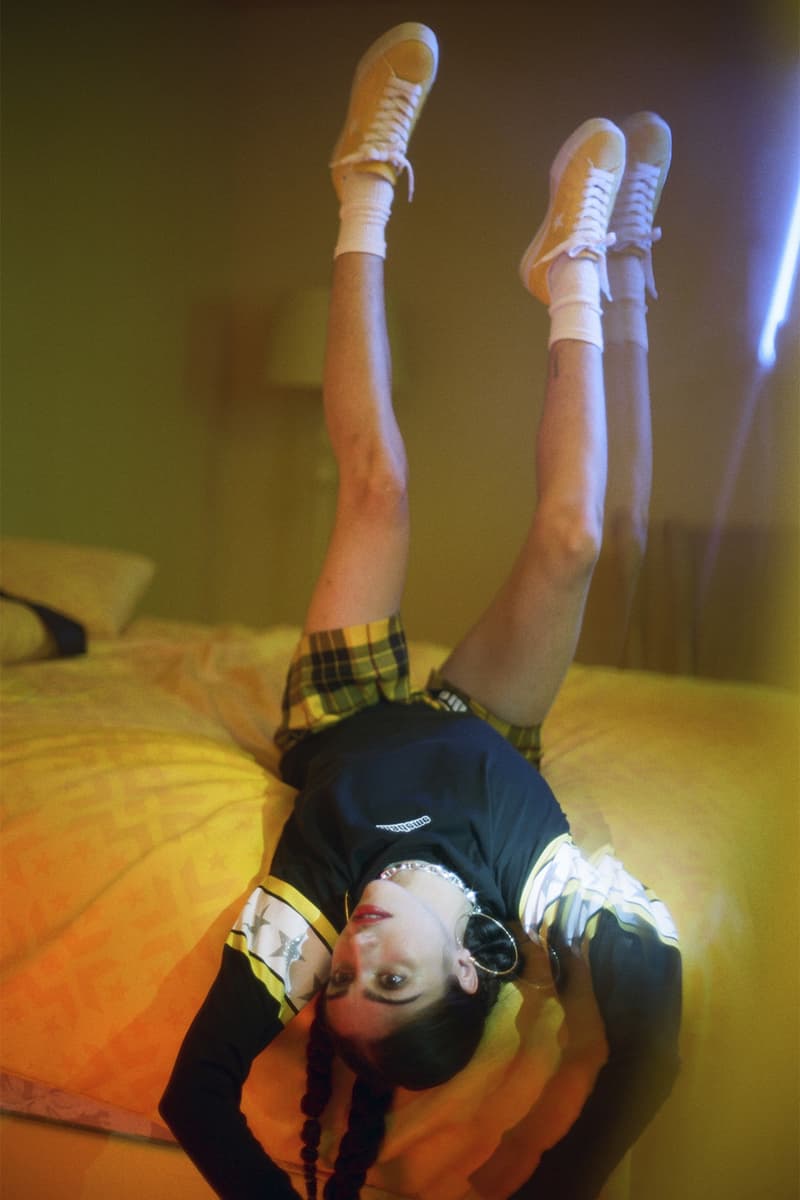 3 of 9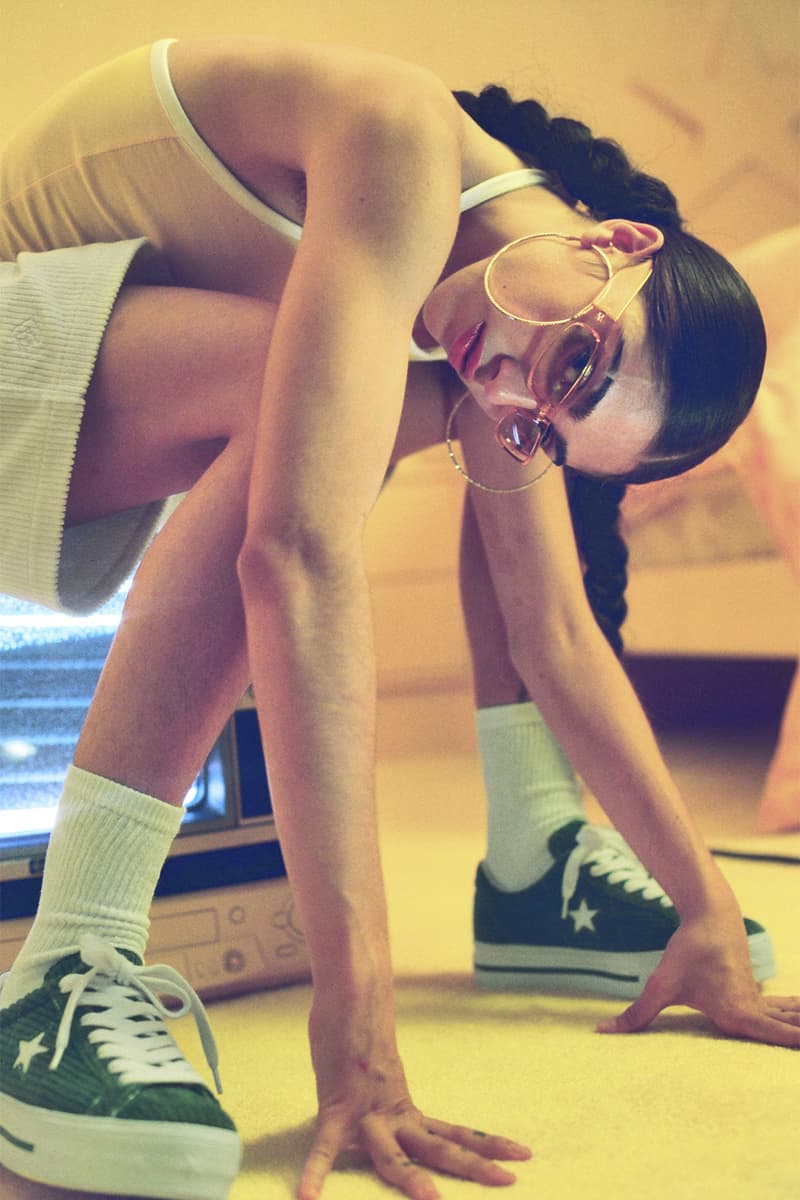 4 of 9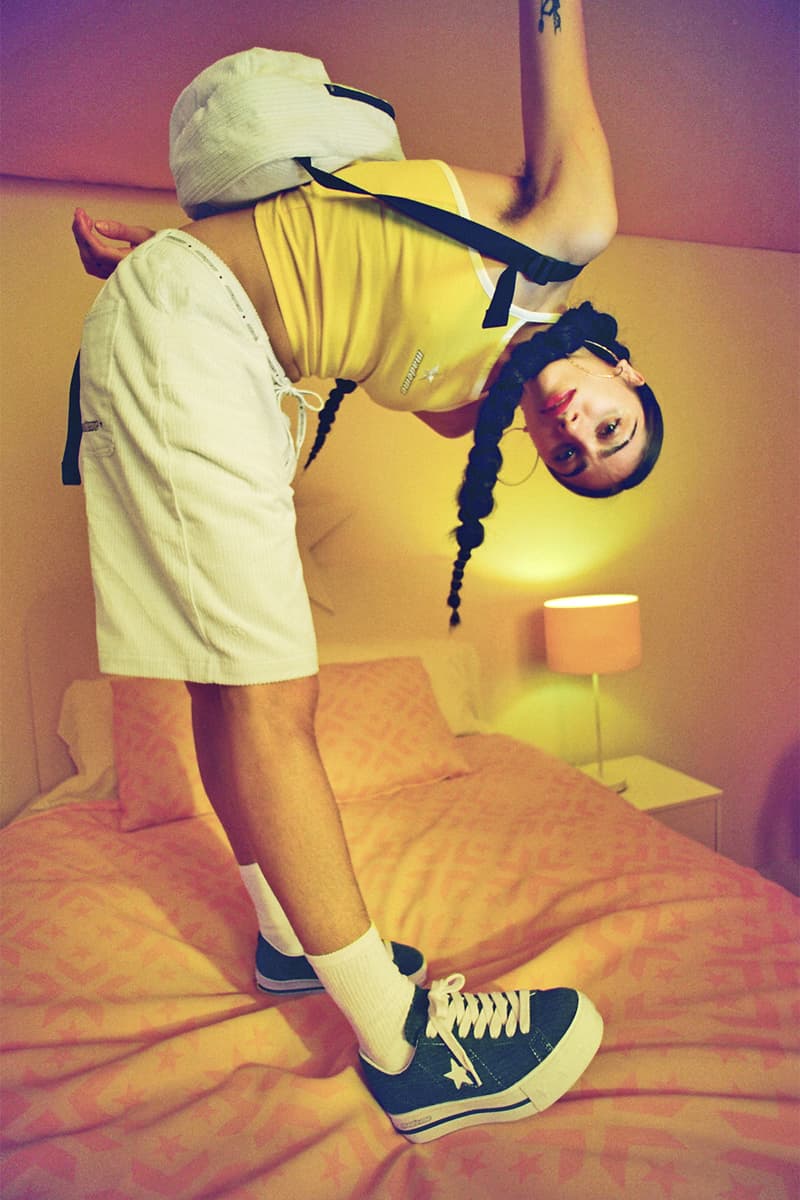 5 of 9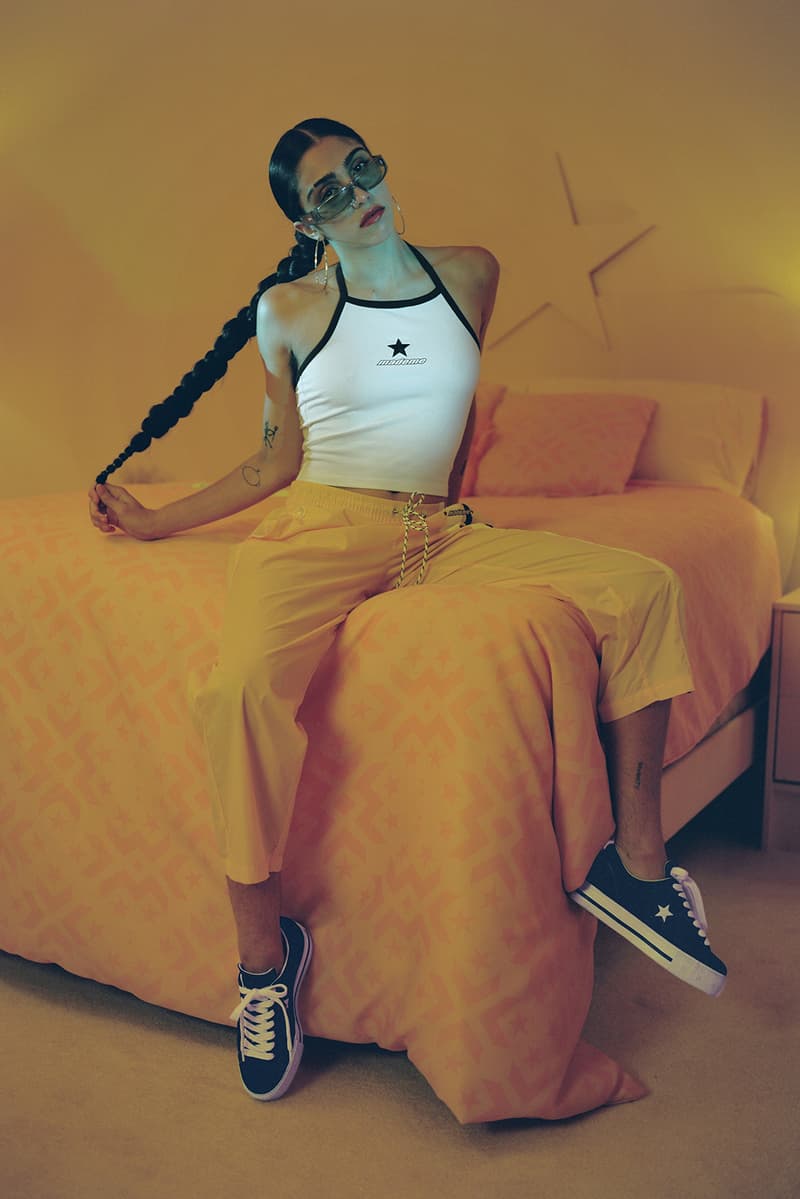 6 of 9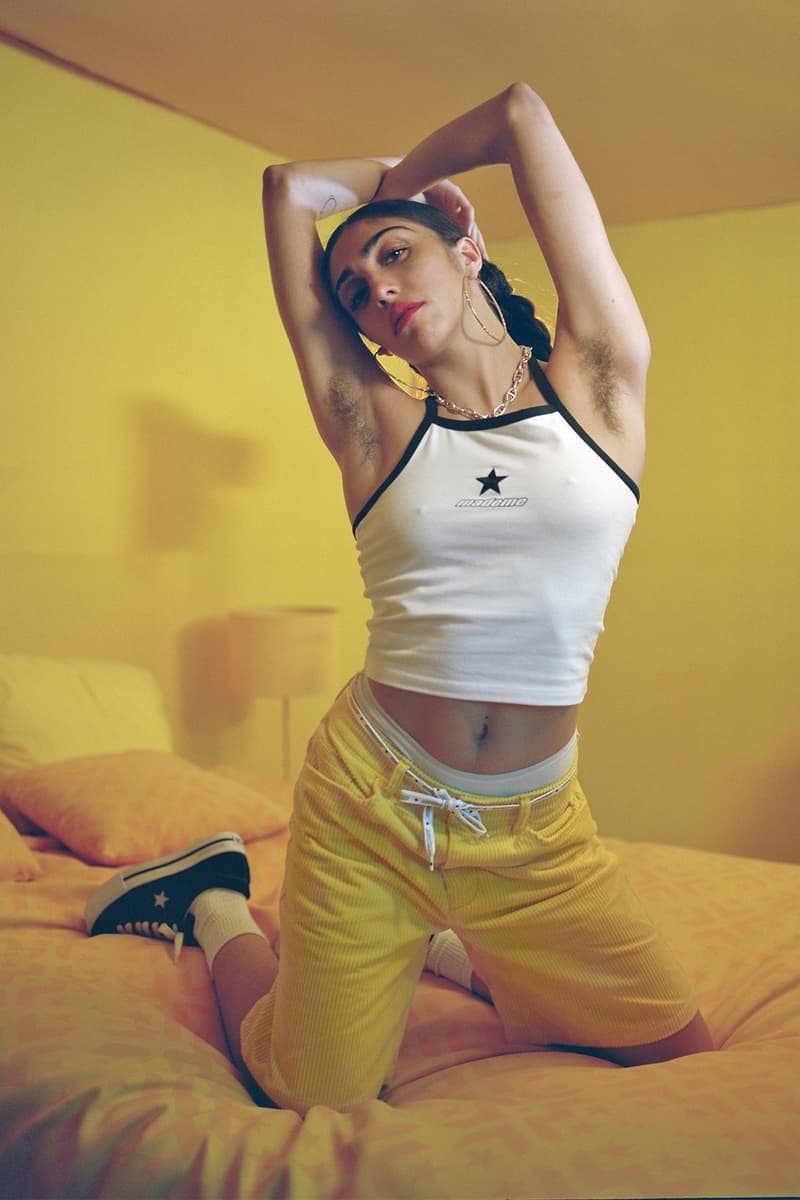 7 of 9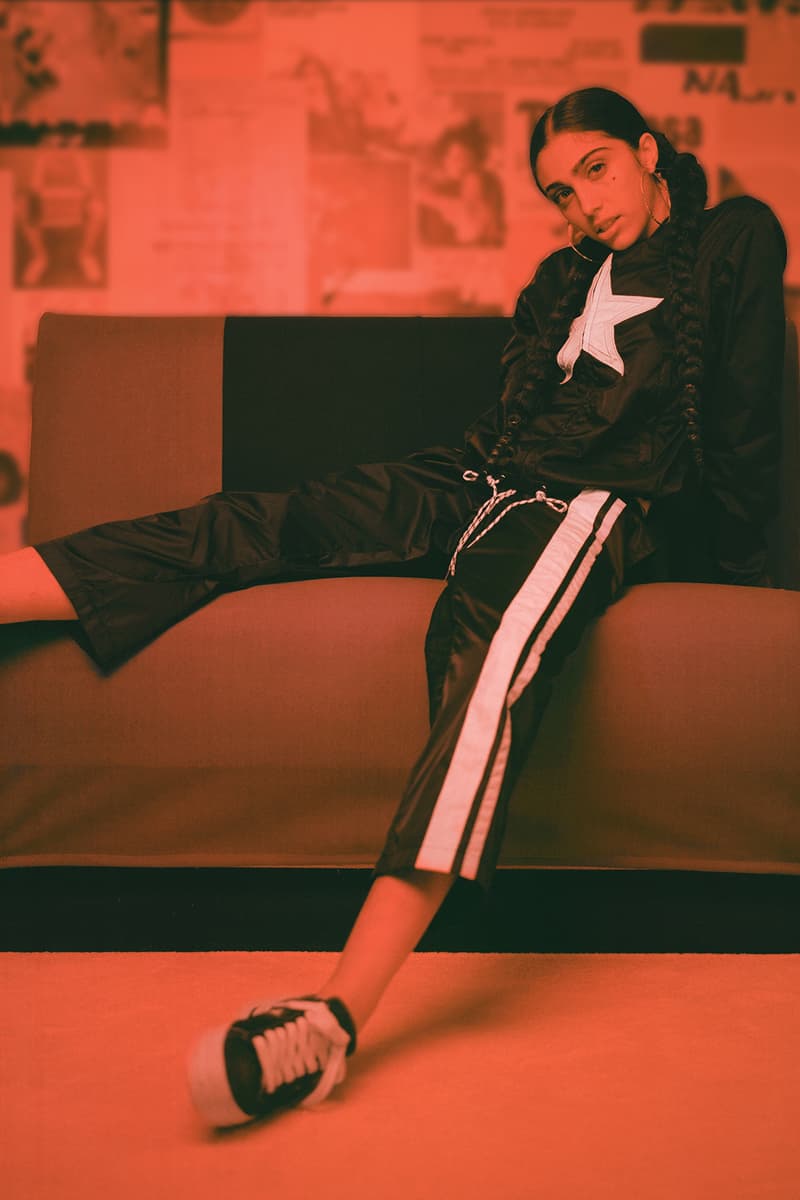 8 of 9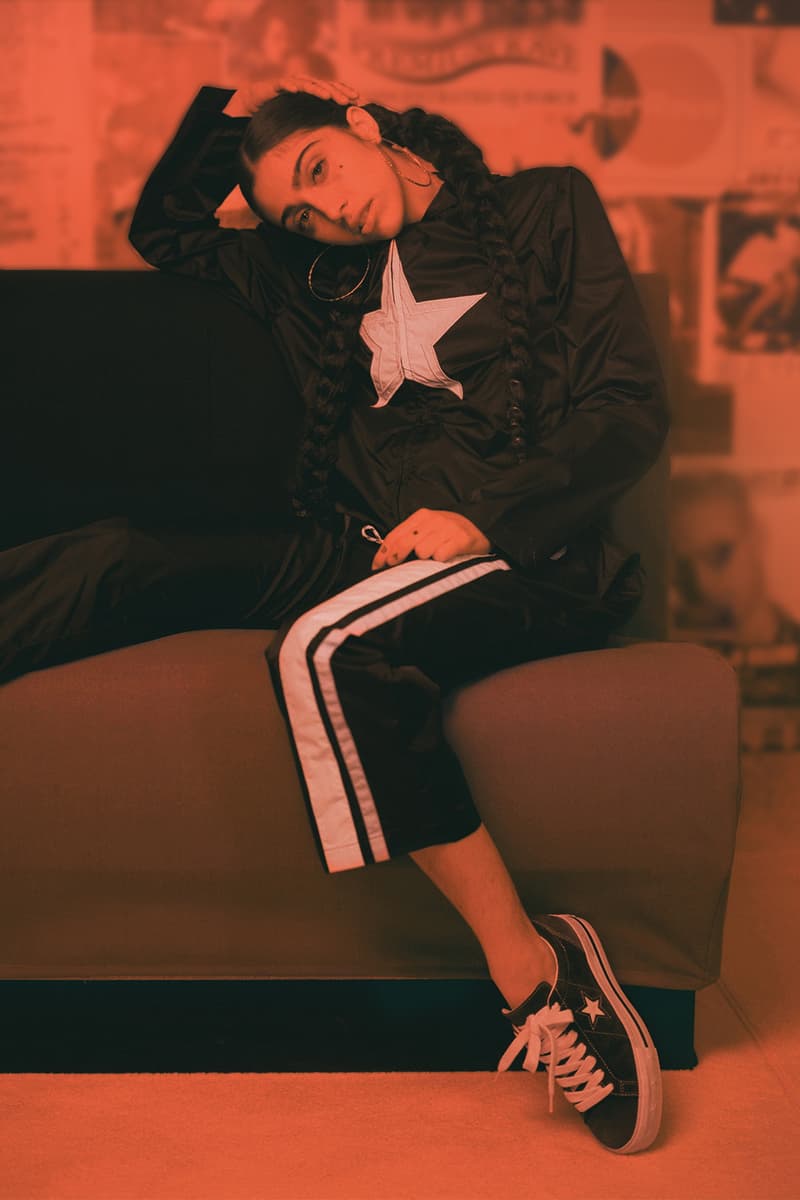 9 of 9
Footwear
MadeMe x Converse's Collaboration Is the Epitome of '90s New York Youth
We get the lowdown from Erin Magee herself.
MadeMe x Converse's Collaboration Is the Epitome of '90s New York Youth
We get the lowdown from Erin Magee herself.
New York-based brand MadeMe is no stranger to a strong collaboration. Having already applied its personal brand of authentic, NYC cool to brands like Vans, Schott and X-Girl, the label has now joined forces with Converse on what may be it's biggest partnership to date.
The campaign, fronted by MadeMe poster-girl Lourdes Leon, showcases the '90s-style capsule at its finest. Centered around the One Star silhouette, the co-branded footwear options arrive with a bulky, stacked sole – perfectly on-trend for both the current time and the decade that inspired this collaboration. Uppers range between soft, Napa leathers in black and navy and chunky, ribbed corduroy in olive green and yellow. There's a selection of apparel too, making for the ideal, off-duty club kid uniform. Cropped halterneck tops, long-sleeve shirts, cropped pants and track jackets are available alongside practical backpacks – all emblazoned with MadeMe's text logo alongside Converse's signature One Star graphic.
We caught up with Erin Magee, creative director and founder of MadeMe and the captivating Dawn Lombardi, who was dressed like and acting as Magee's doppelgänger, ahead of the collections launch at Converse's One Star Hotel in London – read on for their take on the partnership.
1 of 19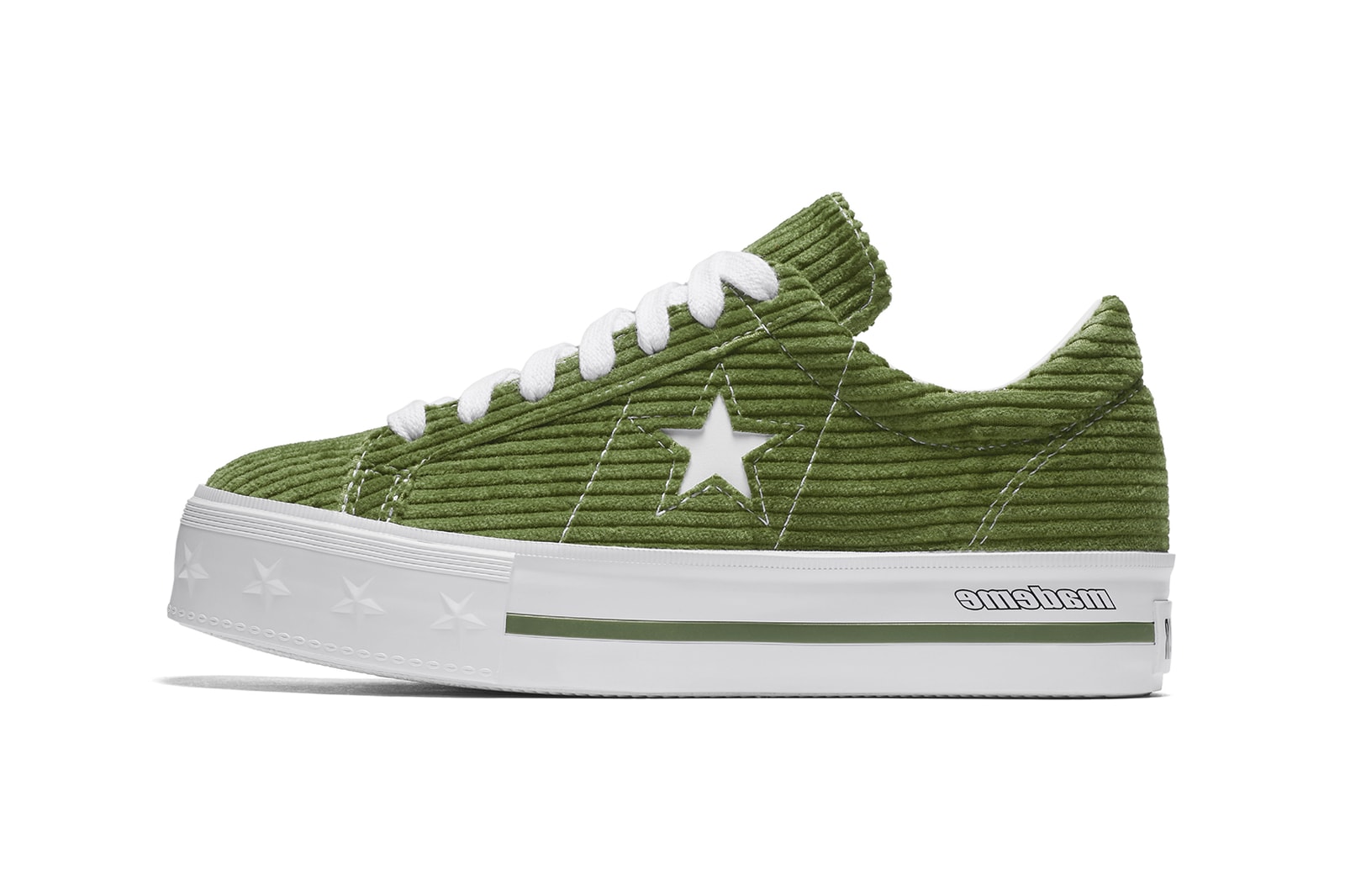 2 of 19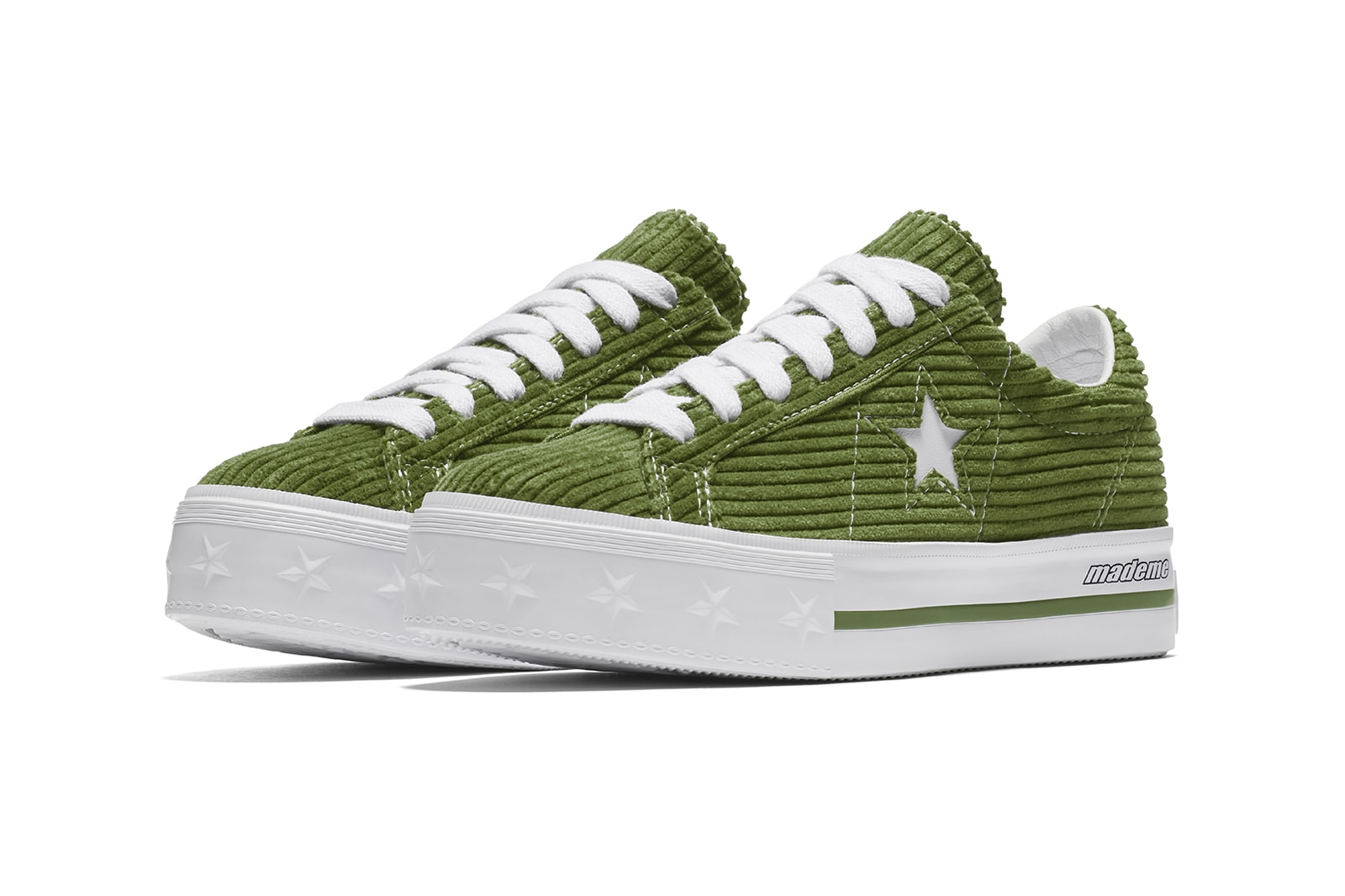 3 of 19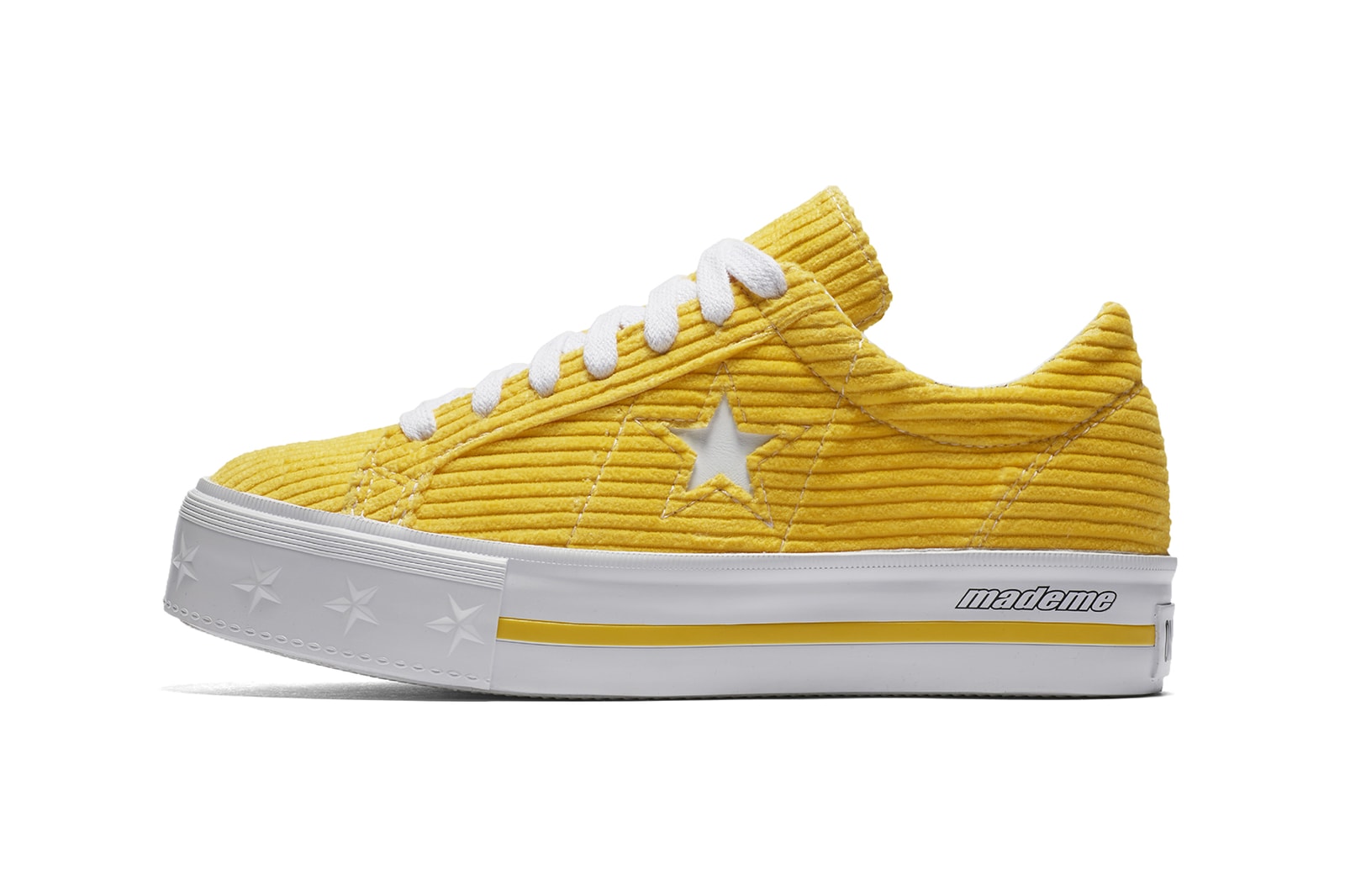 4 of 19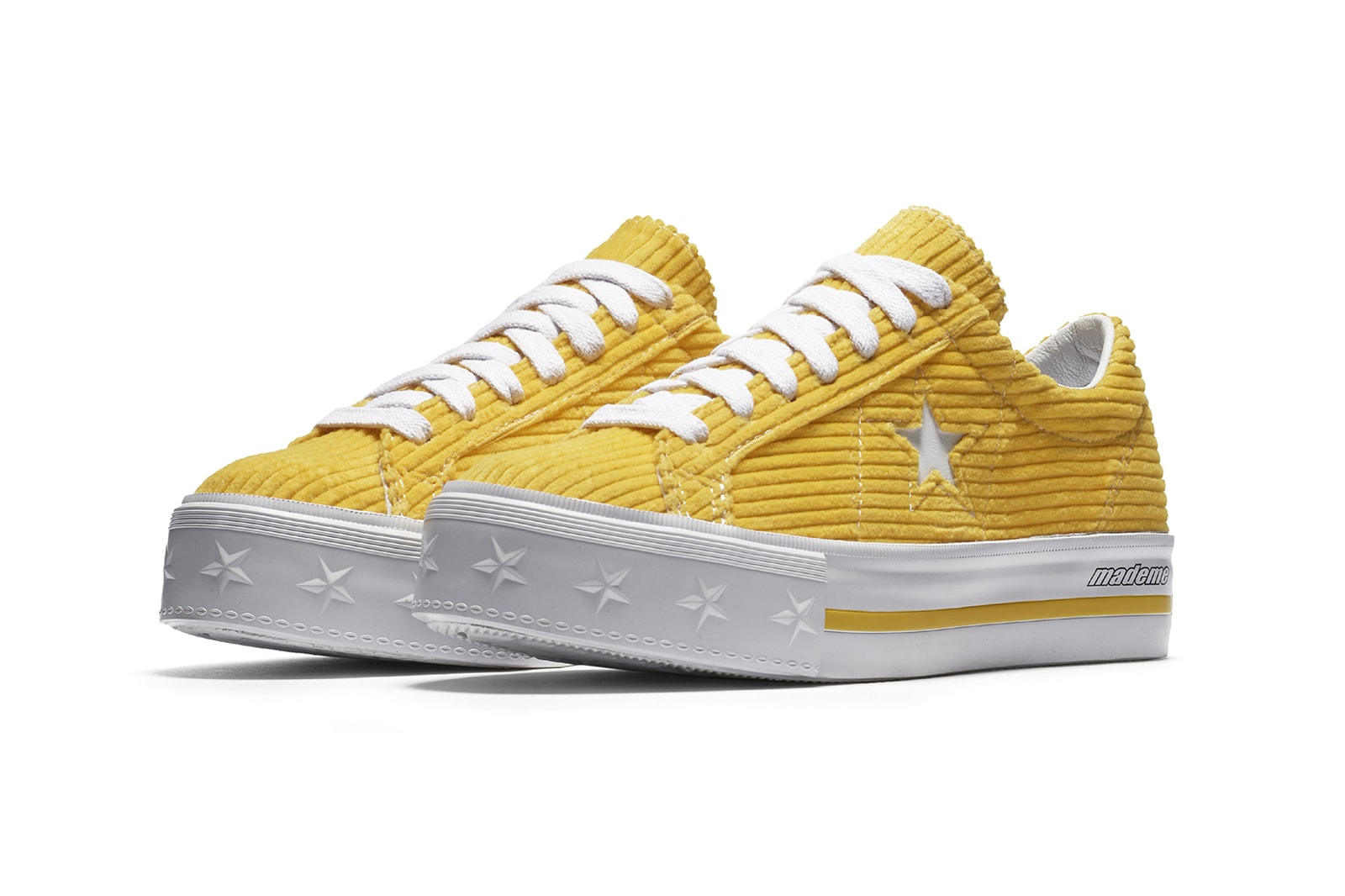 5 of 19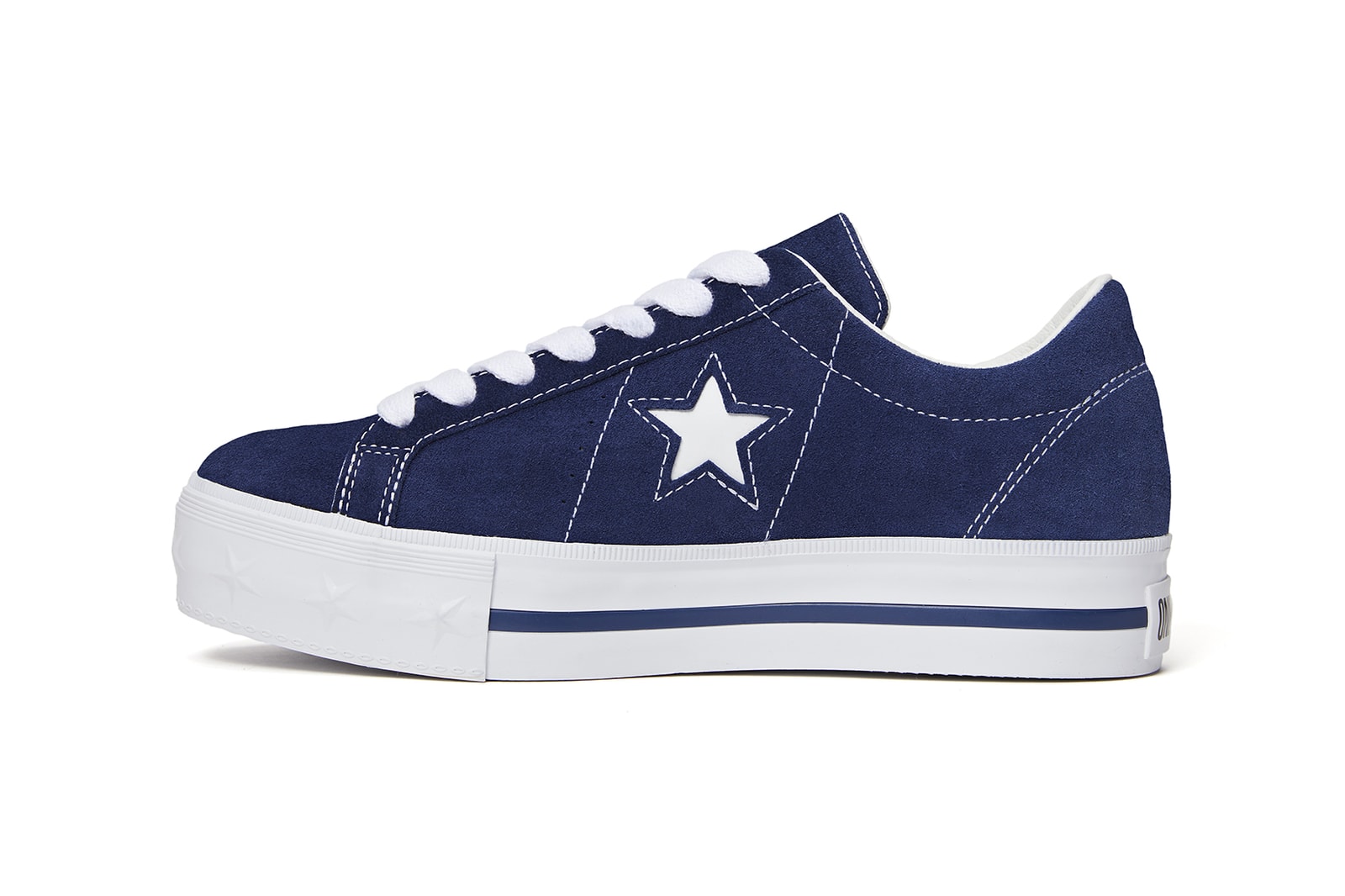 6 of 19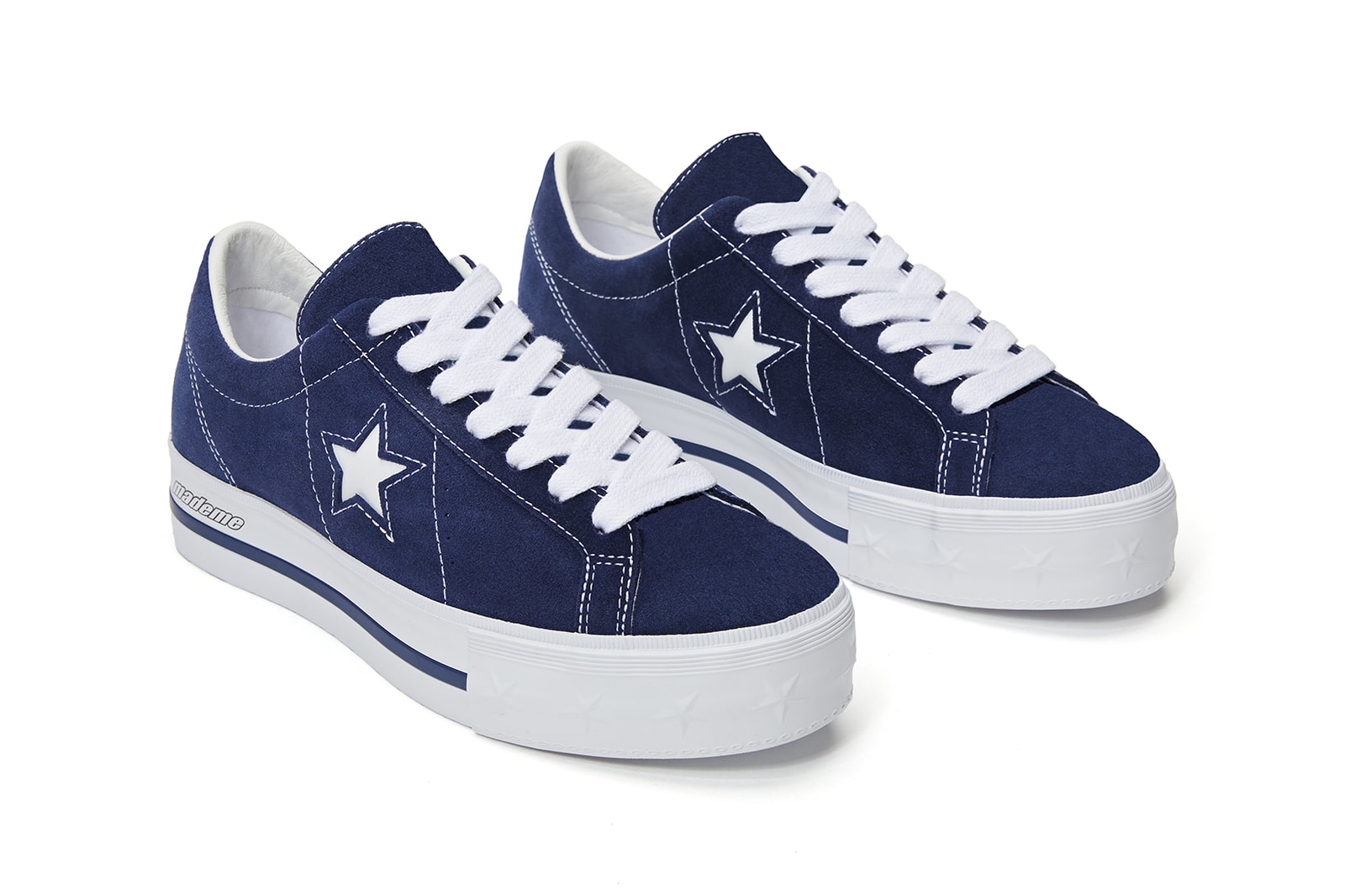 7 of 19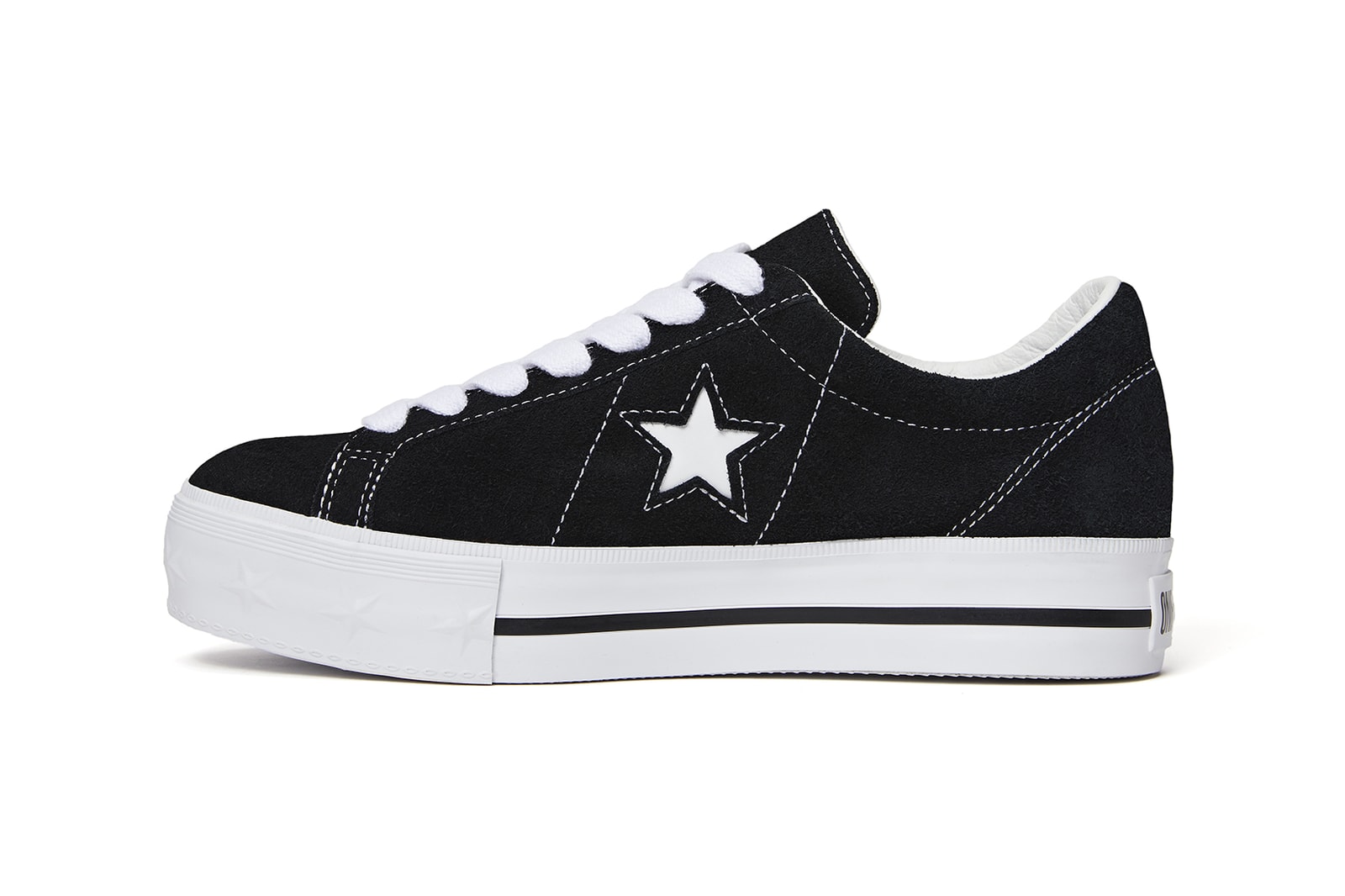 8 of 19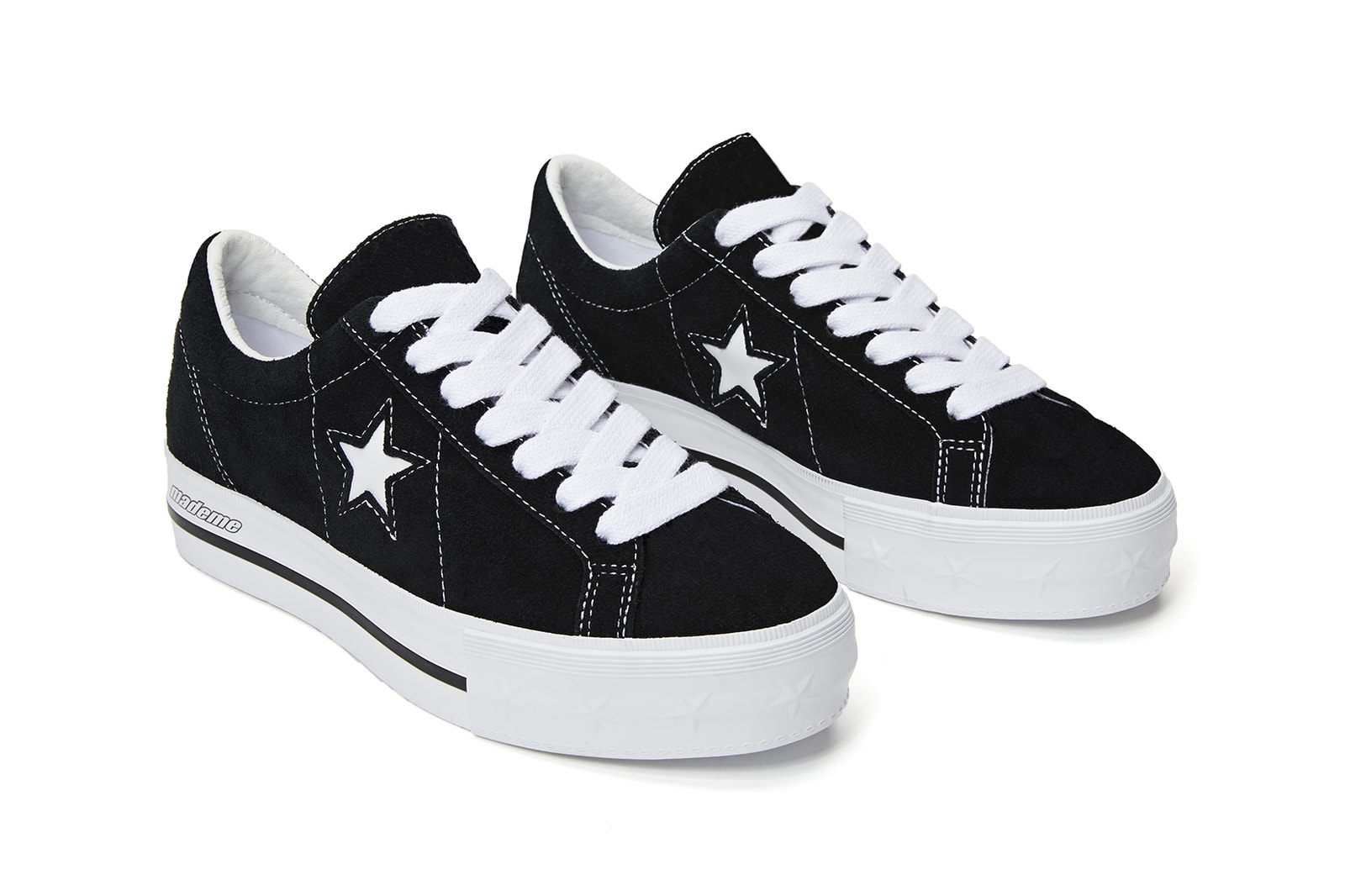 9 of 19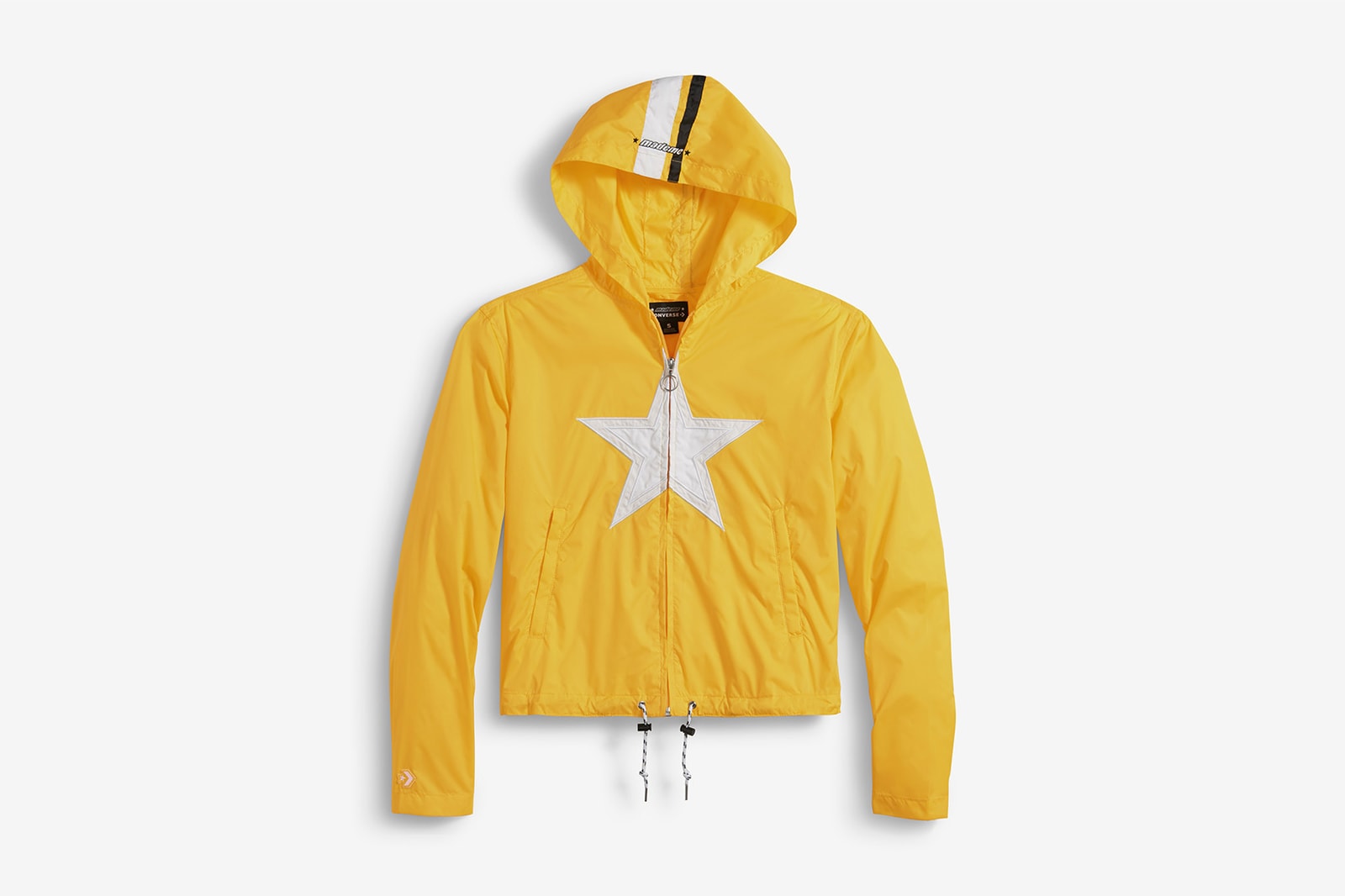 10 of 19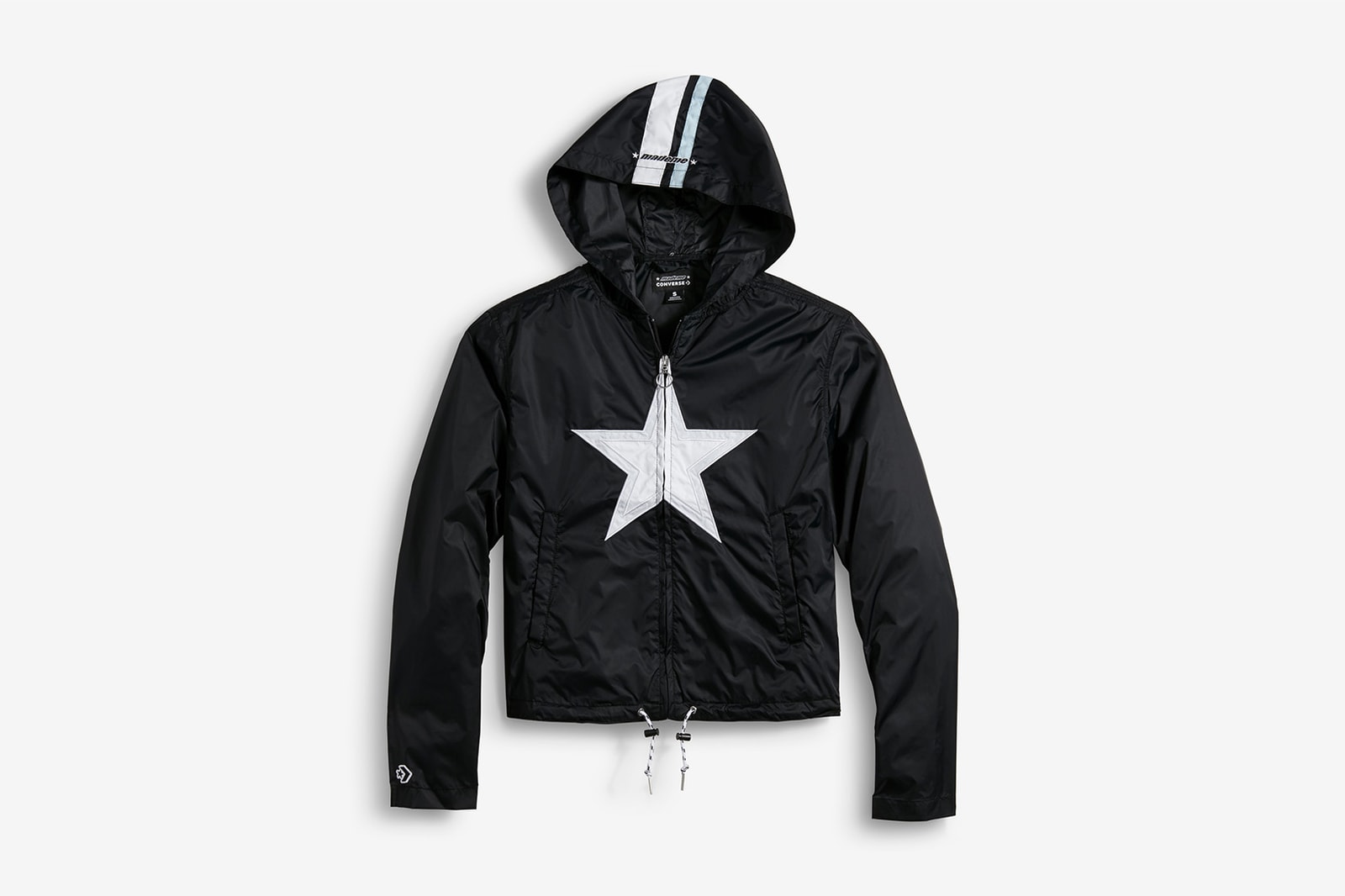 11 of 19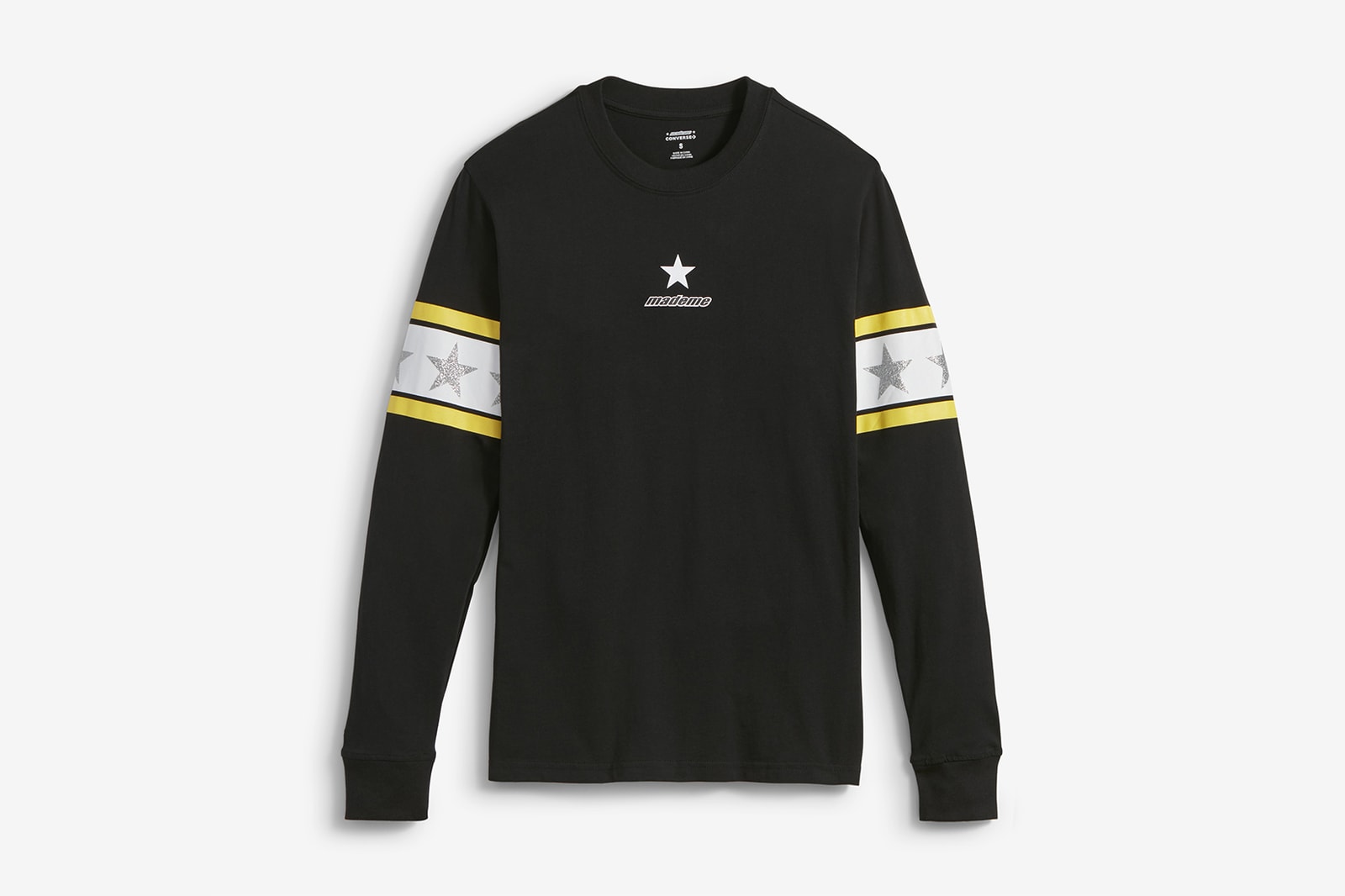 12 of 19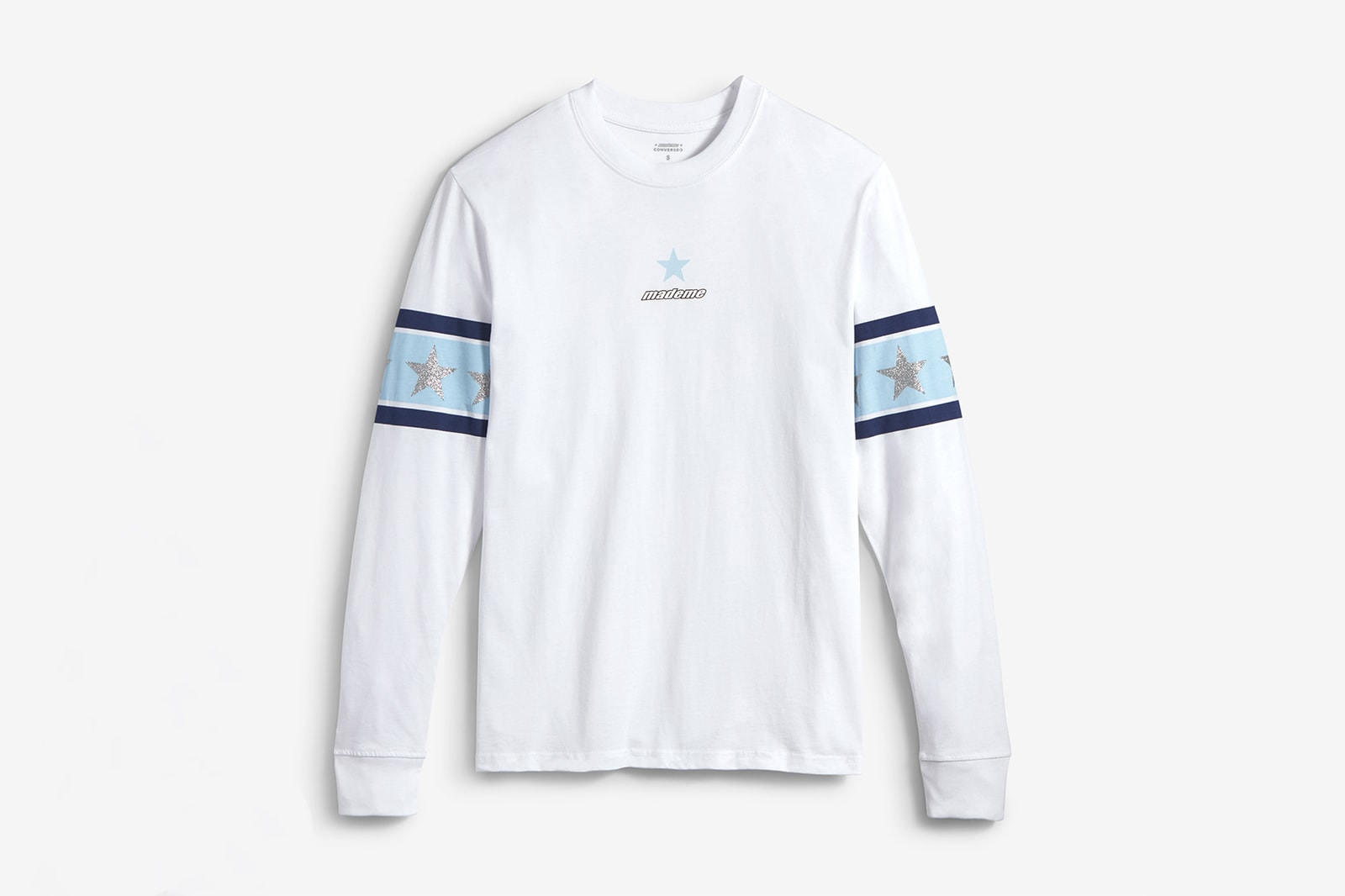 13 of 19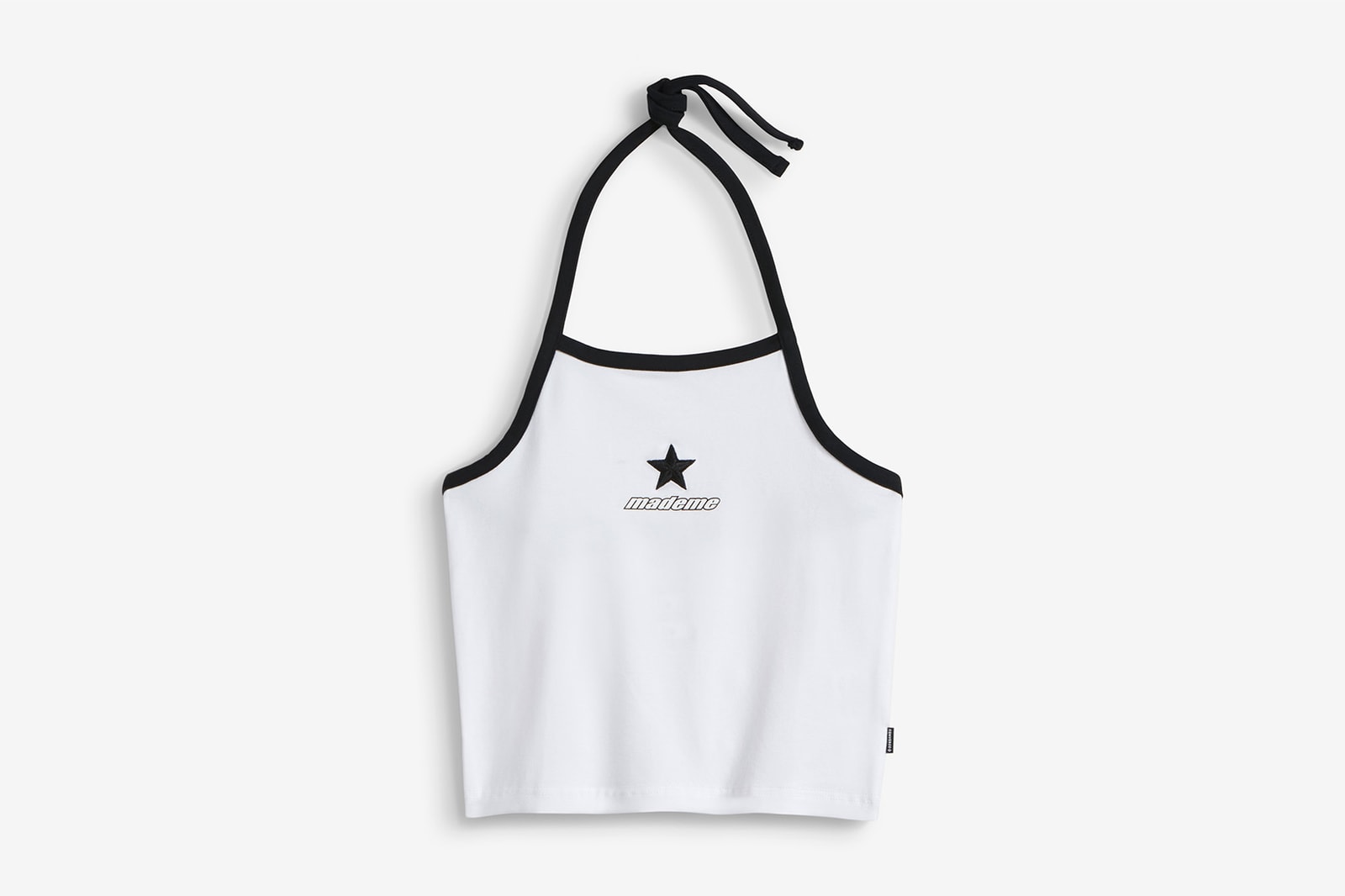 14 of 19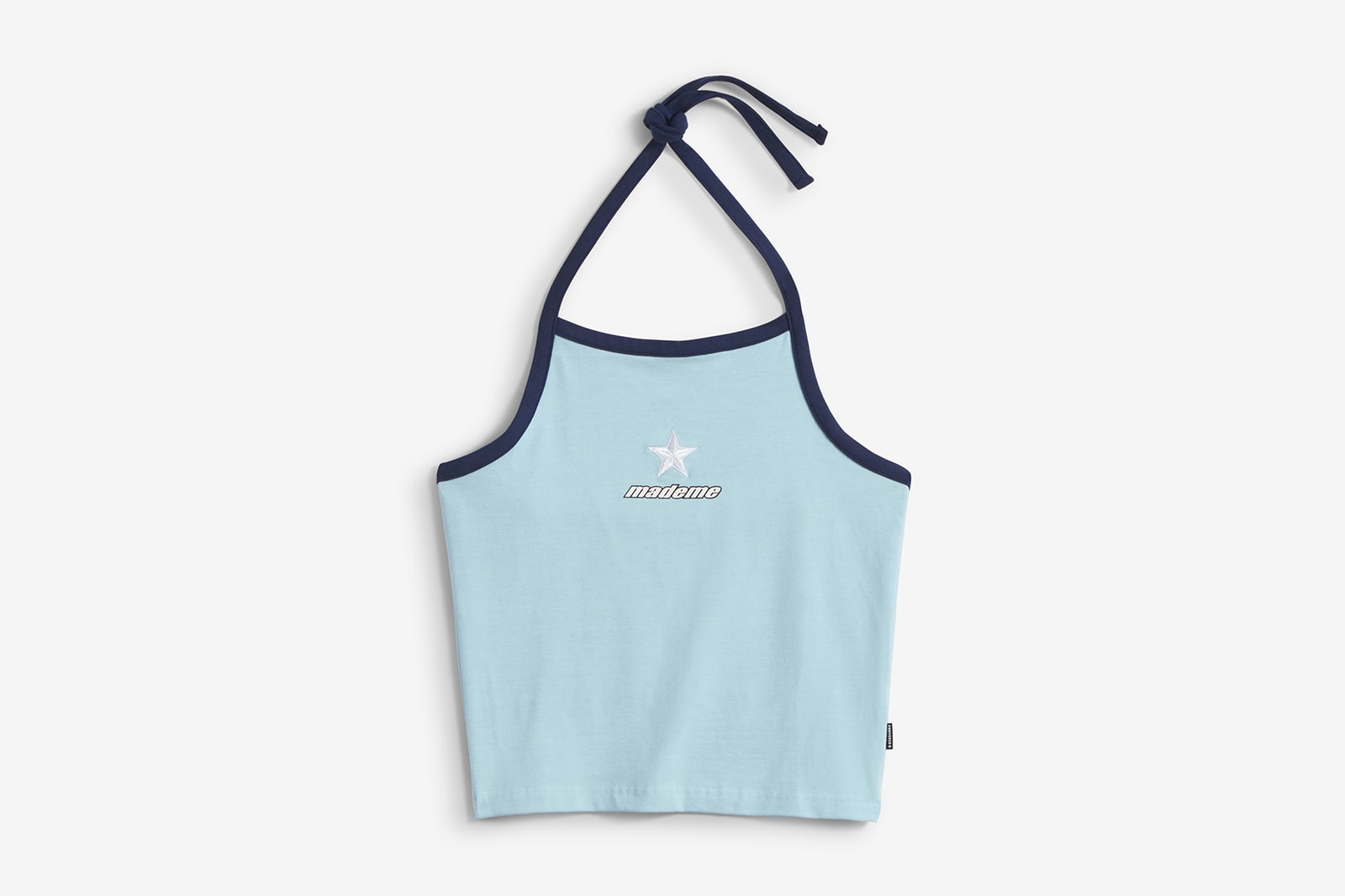 15 of 19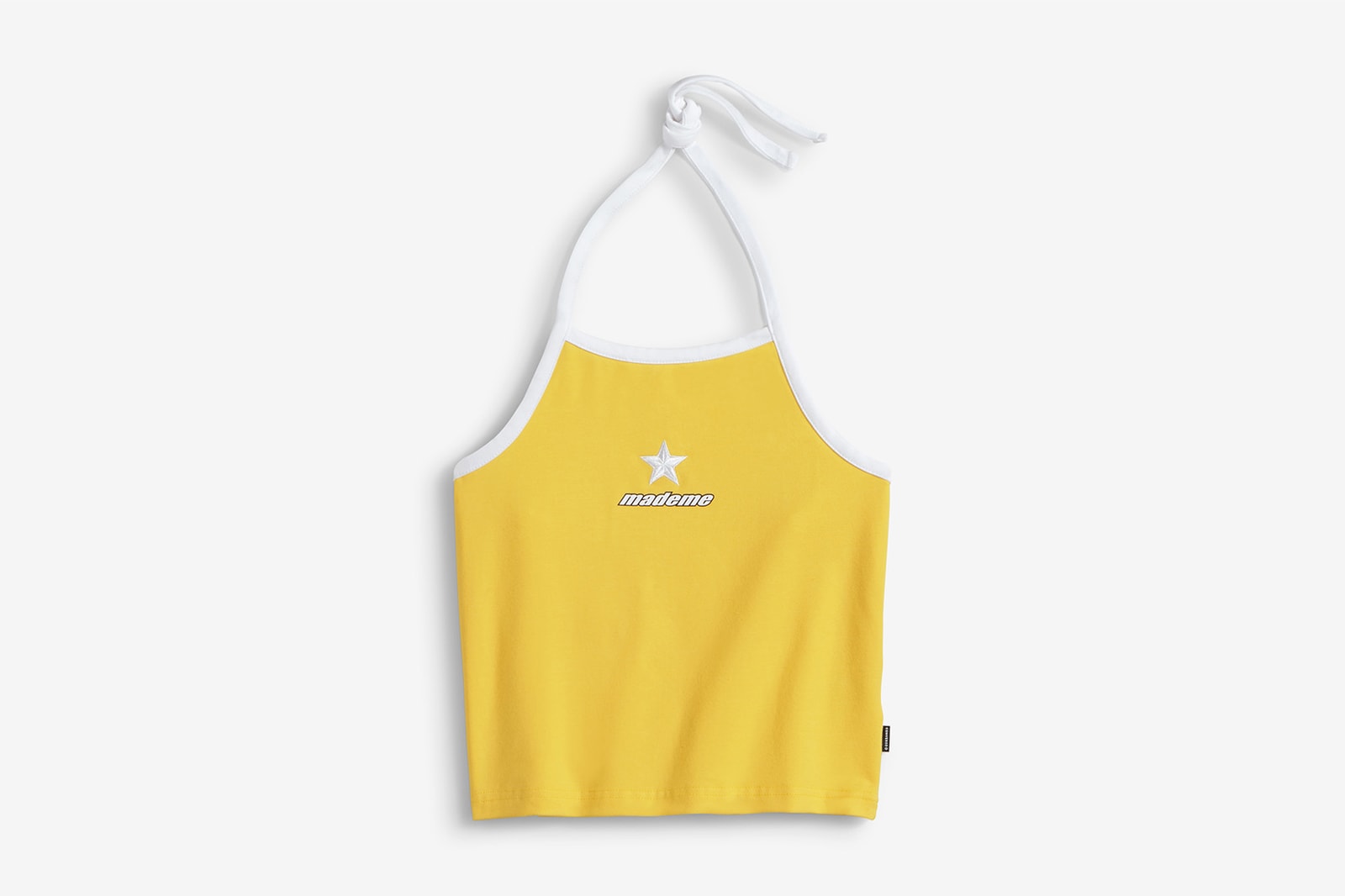 16 of 19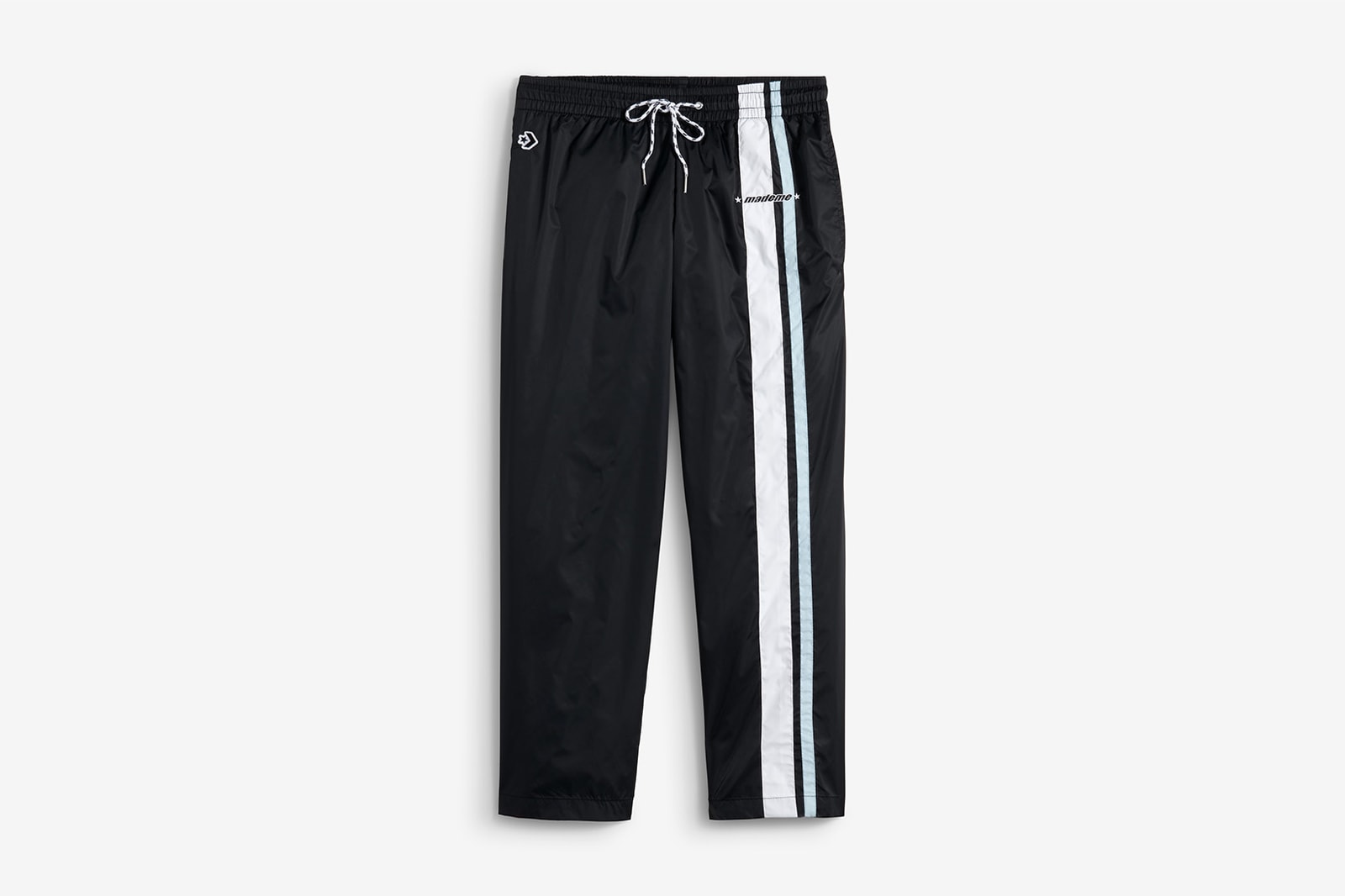 17 of 19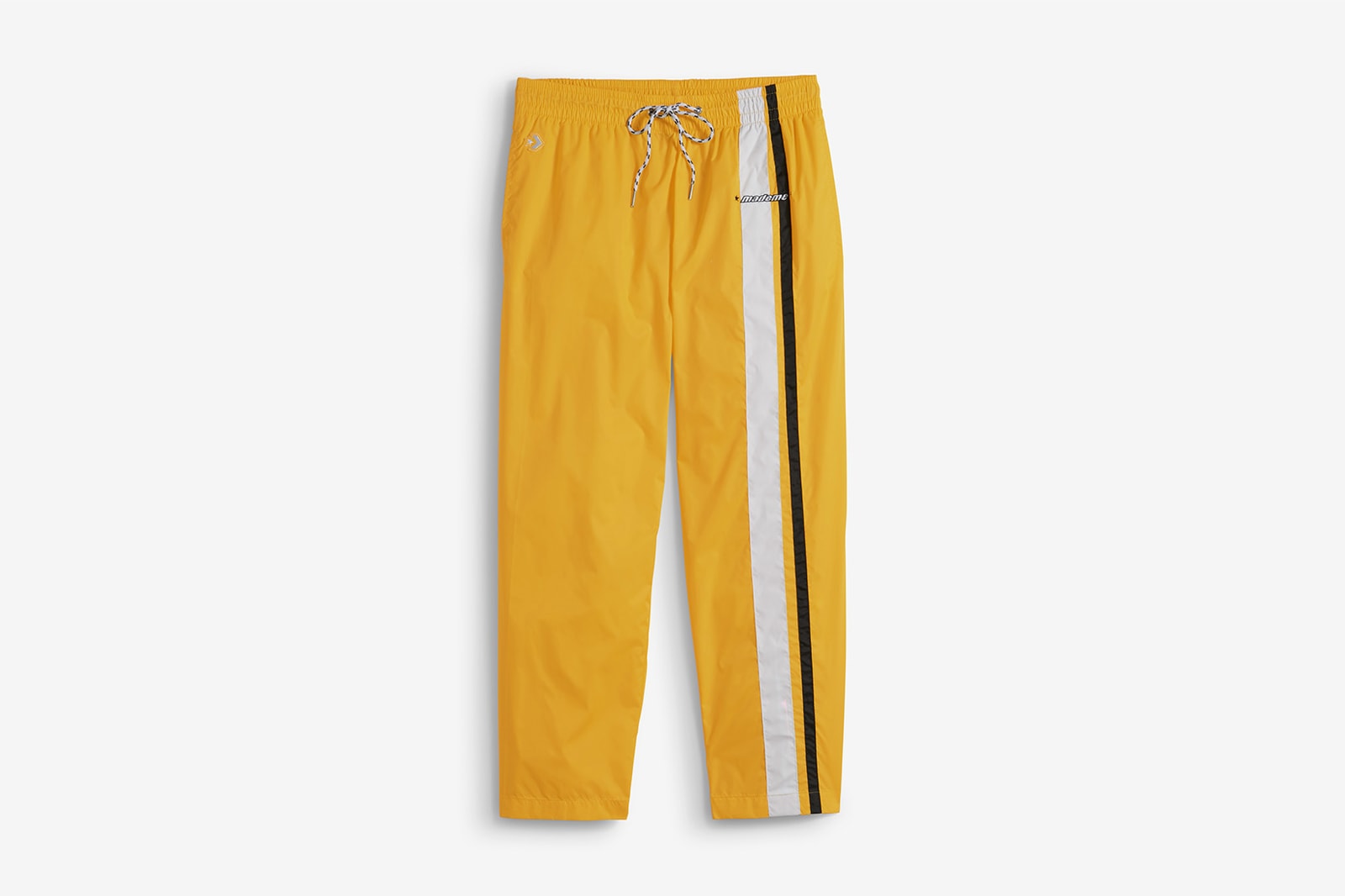 18 of 19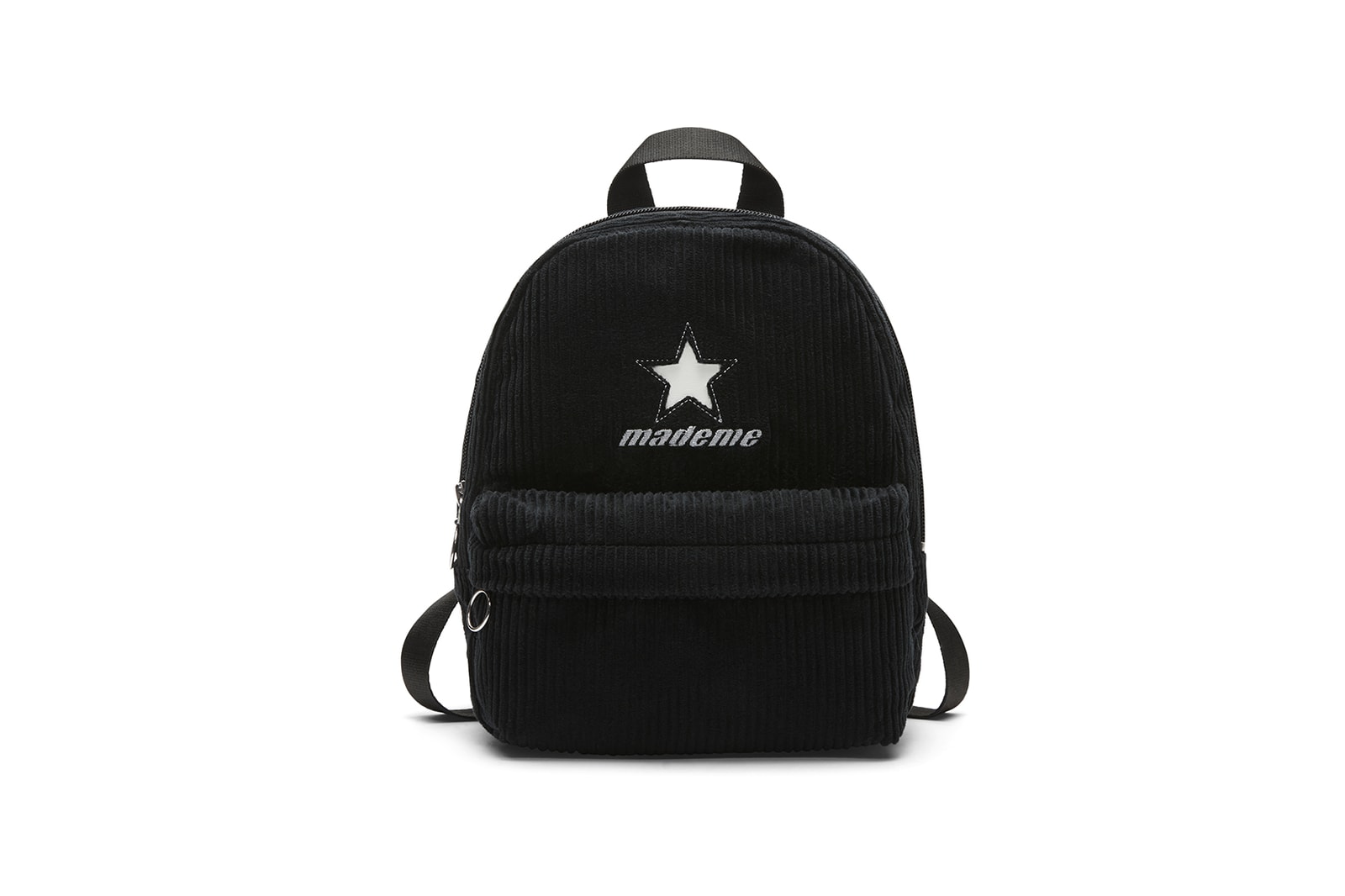 19 of 19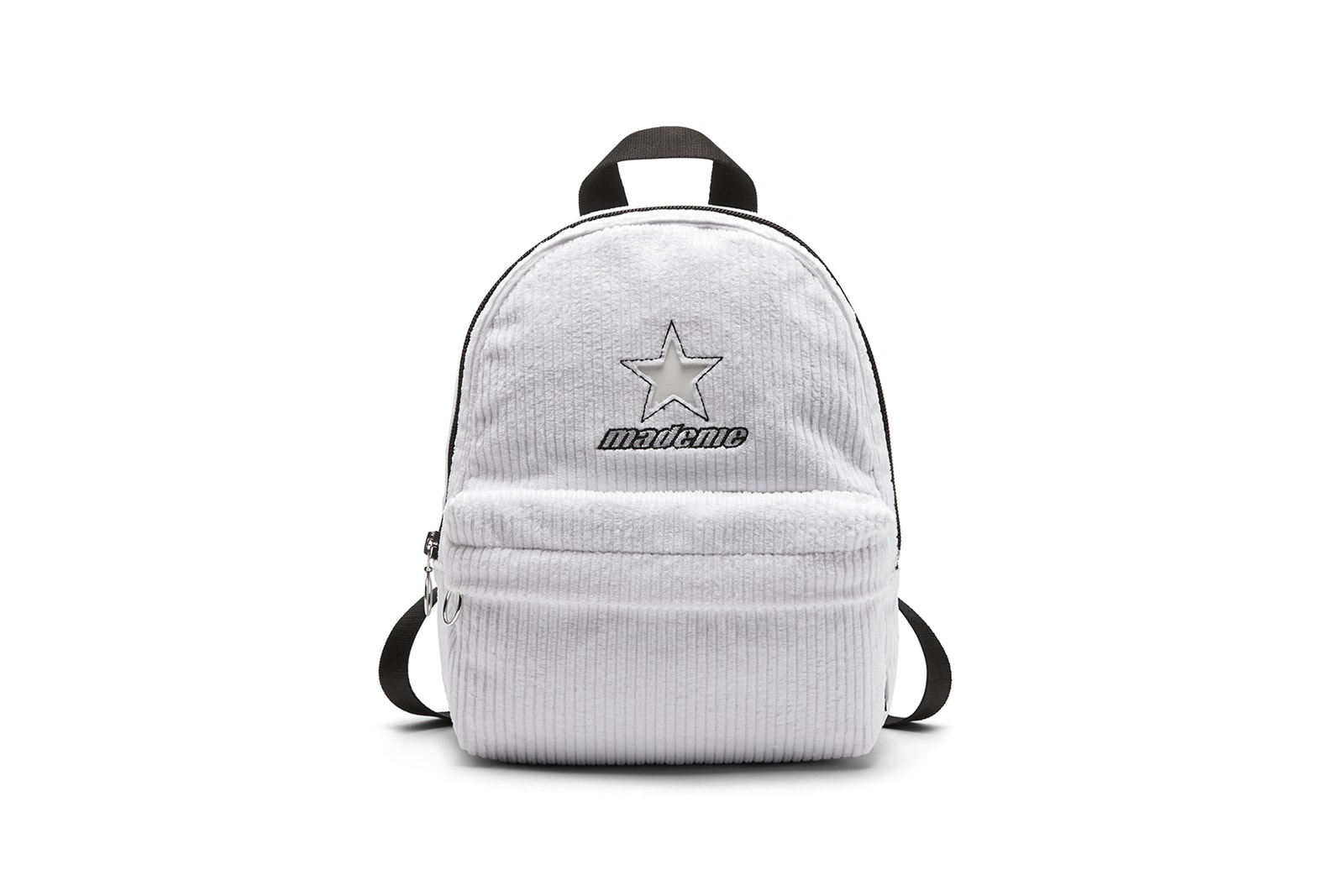 What was it about Converse as a brand that made you want to work with them?
Lombardi: Converse right now, they're looking to rebrand a little bit and I think MadeMe was the perfect brand to collaborate with because we're from a very queer community in New York and I think it s a good chance for a big company to represent the youth and the kids.
Magee: Converse is definitely an iconic brand, a household name – everybody loves Converse. When they asked me to work with them, of course I said yeah. What was cool about them was that it was [a collaboration on] the One Star, which I'm wearing today. These are actually the '90s pair of shoes that I got on Etsy a few years ago that I based the collaboration on. I wear these every day, and I wore these when I was a kid too. It's one of my favourite shoes of all time and I thought it was really relevant that they were pushing that style again. I think its a very MadeMe shoe.
Could you tell us more about the concept behind the shoes? What was the design process like?
Magee: It's the easiest design thing that I've ever had to do in my life. It was like "Converse. One Star" and I was like "Great, I wear these every day. I wish they made ones like these." Collaborations work best when the brand they bring in, like MadeMe, does something that everyone wishes the brand did. So it was very easy for me, I just did that. I had this shoe already, so they redid the outsole, they redid the toe shape and that was it.
Did you have any kind of muse or MadeMe girl in mind when you came up with the design?
Magee: There was no muse or anything like that – I feel like product works best when it's relevant for the time and it's not overdone. It honestly just comes down to "When you go into the Converse store, what do you wish was there?" That's why Converse are smart, they're working with younger, smaller brands to hit those styles.
You can shop the MadeMe x Converse collection from May 24 at retailers like converse.com and Dover Street Market.
---
Share this article