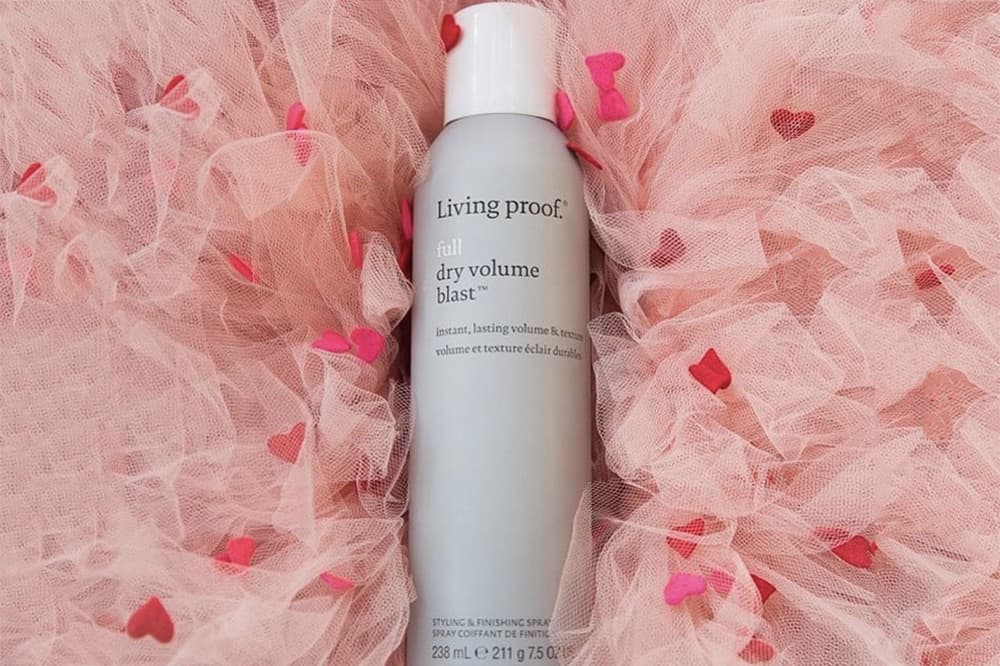 Beauty
Living Proof's Full Dry Volume Blast Literally Transformed My Everyday Hair
From limp to full of life.
Living Proof's Full Dry Volume Blast Literally Transformed My Everyday Hair
From limp to full of life.
I've always struggled with my hair, and by that I mean I'm lazy. I keep my hair cut relatively short not only because I think it's the best look to frame my face, but because it requires the most minimal styling. My hair is naturally slightly wavy but it's always been really, annoyingly flat – although this could probably because I overdo it with my ghd straighteners. I've tried multiple products over the years – literally anything that claims to instantly give you that blown out, ultra-voluminous look but have never found anything that actually worked. Every item either left a gross, sticky residue, was heavy and left my hair feeling even more weighed down by product or gave me the boost of volume I craved, but for around five minutes before deflating again.
When I first tried out Living Proof's Full Dry Volume Blast I honestly wasn't expecting miracles, due to the frequent disappointments that clouded my haircare regime. But a miracle is sort of what I got – a couple of spritzes of this deliciously-scented formula and a gentle zhuzh of my unruly hair later and there was a definite, noticeable change in volume. My hair looked fuller, cooler and most importantly, didn't feel loaded with gloopy product. My cynical self was sure it couldn't possibly last, so I stuffed a travel-sized can into my bag for top-ups on-the-go but to my surprise, I didn't even need it. Read on to find out why this is one product I never want to do without again.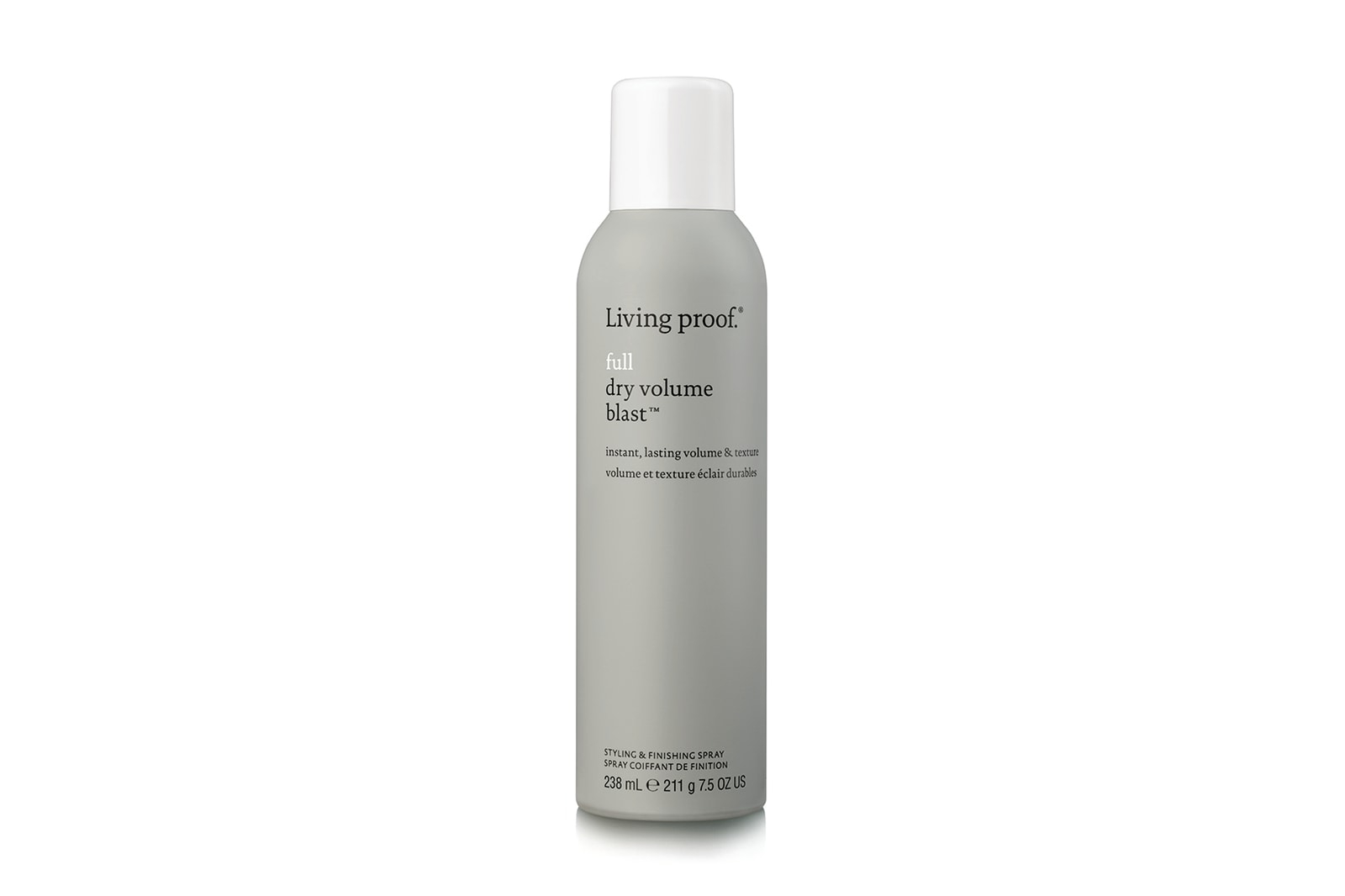 WHAT IT IS: Living Proof Full Dry Volume Blast
WHY IT'S WORTH THE HYPE: I genuinely can't overstate how revolutionary I find this product and the change it's made to my hair and confidence since I started using it. The formula is incredibly light and was actually conceived by scientists who focused their research on a new technology called ETAS (Expandable Textured Aero Spheres), which are basically invisible little air particles that increase the space between your hair fibers. This results in an effortless look that feels naturally lifted for the rest of the day with no residue. Now that I've had a taste of what a good hair day actually is, I'll never go without this spray again.
WHERE YOU CAN FIND IT: You can shop Living Proof's Full Dry Volume Blast at retailers like Saks Fifth Avenue for $29 USD for a full-size can.