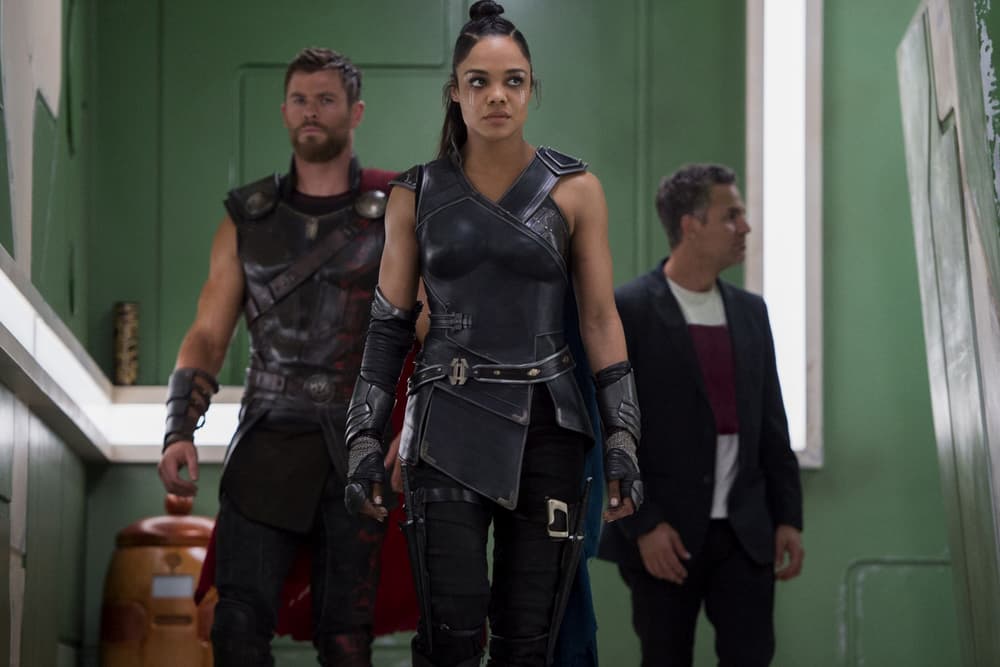 Here's Every Single Movie and Show Coming to Netflix in June
Get your popcorn ready.
We're entering June in less than two weeks' time. While we're reluctant to believe that half of 2018 is almost gone already, there's something to look forward to — that's right, all the shows and films that are hitting Netflix next month.
June is going to be a great binge-watching month for all the superhero fans out there, as recent Marvel Studio blockbuster Thor: Ragnarok, Season 5 of TV series Agents of S.H.I.E.L.D as well as the sophomore season of Luke Cage will be available for viewing on the streaming platform. For the child at heart, expect to rewatch some of Disney's most classic movies including 101 Dalmatians and Tarzan. Other shows that we're definitely bookmarking are Season 2 of acclaimed comedy series GLOW and the latest episodes of Supergirl. 
Read on to learn more about what's arriving Netflix in June.
Most recently, the streaming giant announced that it'll be releasing an original series on beloved Japanese character Rilakkuma. Head over here to watch the first official teaser.
Shows and Movies Arriving Netflix in June 2018
Available on June 1
101 Dalmatians
Blue Jasmine
He Named Me Malala
Just Friends
National Treasure
Nick & Norah's Infinite Playlist
Taking Lives
The Departed
Assassination Games
Busted! 
George Balanchine's The Nutcracker
Joseph Campbell and the Power of Myth
Miracle
November 13: Attack on Paris
Outside In
Righteous Kill
Rumor Has It
Singularity
Terms and Conditions May Apply
The Boy
The Covenant
The Prince & Me 4: The Elephant Adventure
June 2
June 3
The Break with Michelle Wolf 
June 5
Marvel Studios' Thor: Ragnarok
June 7
Hyori's Bed & Breakfast: Season 2 
The Night Shift: Season 4
June 8
Alex Strangelove
Ali's Wedding
Marcella: Season 2
Sense8: The Series Finale
The Hollow
The Staircase
Treehouse Detectives
June 9
June 10
June 14
Cutie and the Boxer
Marlon: Season 1
June 15
La Hora Final
Step Up 2: The Streets
Lust Stories
Maktub
Set It Up
Sunday's Illness
The Imaginarium of Doctor Parnassus
The Ranch: Part 5
True: Magical Friends
True: Wonderful Wishes
Voltron: Legendary Defender: Season 6
June 16
Grey's Anatomy: Season 14
In Bruges
June 17
Club de Cuervos presenta: La balada de Hugo Sánchez
Marvel's Agents of S.H.I.E.L.D.: Season 5
June 18
June 19
June 22
Brain on Fire
Cooking on High
Derren Brown: Miracle
Heavy Rescue: 401: Season 2
Marvel's Luke Cage: Season 2
Us and Them
June 23
June 24
To Each, Her Own (Les Goûts et les couleurs )
June 25
Hotel Transylvania: Season 1
June 26
Secret City
Star Wars: The Last Jedi
W. Kamau Bell: Private School Negro
June 29
Churchill's Secret Agents: The New Recruits
GLOW: Season 2
Harvey Street Kids
Kiss Me First
La Forêt
La Pena Maxima
Nailed It!: Season 2
Paquita Salas: Season 2
Recovery Boys
TAU
June 30
Fate/EXTRA Last Encore: Oblitus Copernican Theory
Mohawk
Also Arriving in June:
iZombie: Season 4
Life Sentence: Season 1
Supergirl: Season 3