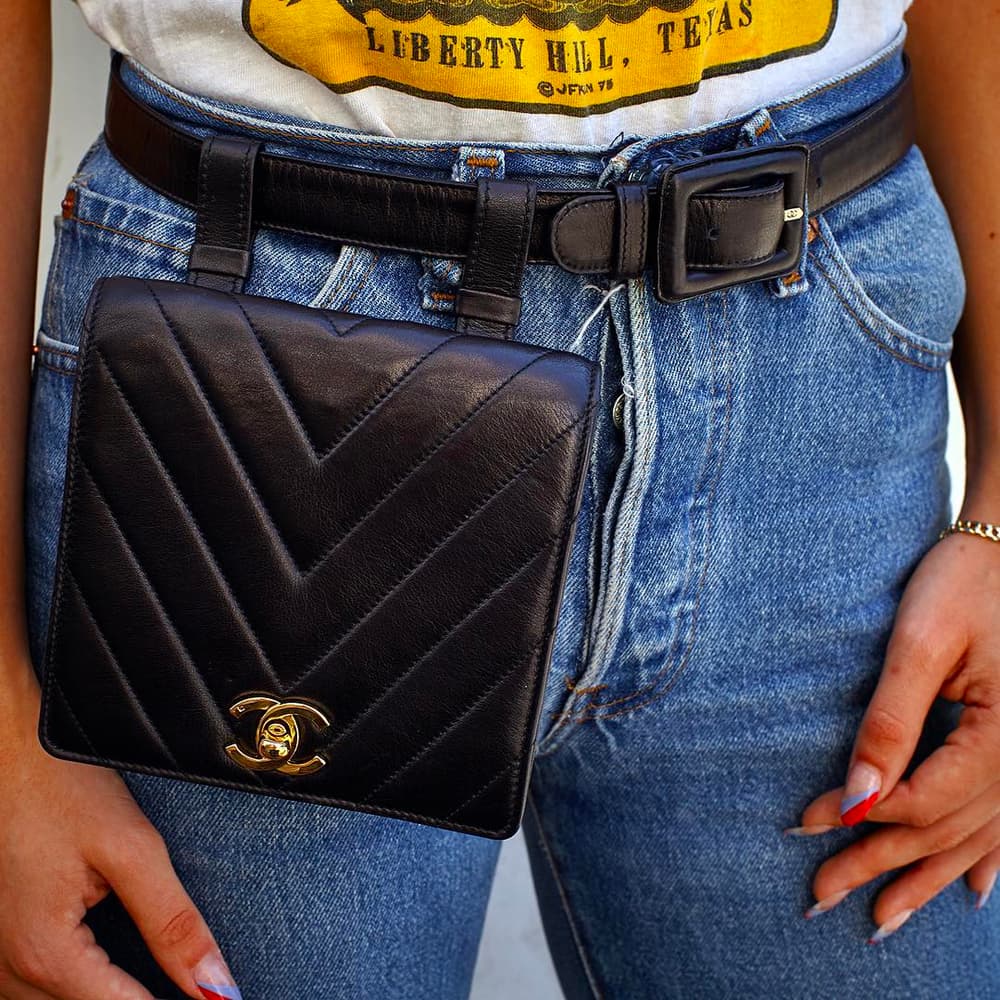 Fashion
Where Can You Buy Vintage Chanel Belt Bags like Kendall Jenner's?
The It-girl accessory is here to stay this summer.
Where Can You Buy Vintage Chanel Belt Bags like Kendall Jenner's?
The It-girl accessory is here to stay this summer.
Remember when Kendall Jenner was spotted wearing a Chanel fanny pack around this time last year? It was a big deal that generated quite a number of headlines. At the time, many were skeptical about the model's choice of accessory. And fast forward to 2018, almost everyone is wearing a bum bag of some sort themselves. Bella Hadid does, Ariana Grande does, and you probably do, too.
After exploring a bunch of affordable and designer options, we now take a look at the very item which arguably started the trend — the vintage Chanel belt bag that Kendall has loved and reused plenty of times. If you're wondering where you can get your hands on one, read on for a list of online shopping destinations that are carrying the cult-favorite bag in varying styles.
Be sure to also check out our guide on where to shop those vintage Chanel sneakers you've been seeing all over Instagram.
If you've been collecting vintage designer handbags, you'll probably have heard of the New York-based What Goes Around Comes Around by now. The retailer, which prides itself on its huge collection of Chanel items, has been stocking a number of belt bags from the Parisian fashion house. Our favorites would have to be the black calfskin Caviar belt bag ($3,250 USD), as well as this olive green, quilted lambskin style ($3,500 USD) which is accented by gold-tone details.
Based in Tokyo, AMORE is a vintage retailer that stocks a number of luxury brands including Chanel, Gucci and Fendi among others labels. For those who reside outside of Japan, you'll still be able to purchase products from the boutique as it offers free worldwide shipping (yes, free!) Currently, the store has a white, patent leather Chanel logo belt bag for sale at ¥248,000 JPY (approximately $2,248 USD). Adorned with classy gold chains, this is a timeless design that can amp up any laid-back outfit.
For those who can never live without neutral hues, check out this beige-toned waist bag ($1,188 USD) available at online resale store Vestiaire Collective. Coming with an adjustable belt, the quilted leather bag features an oversized zipper pull coming in the form of Chanel's iconic Double C logo. Imagine wearing this with a fitted white T-shirt and some cream-colored jeans.
eBay is your best friend when it comes to hunting for rare vintage finds, with products sometimes available at surprisingly accessible price points if you're lucky. A quick search on the platform will lead you to pages of results of Chanel fanny packs in different colors and sizes, like this summery, green Caviar waist bag offered at $4,980 USD. For a less pricy alternative, take a look at this all-black iteration selling for $1,980 USD.
Share this article