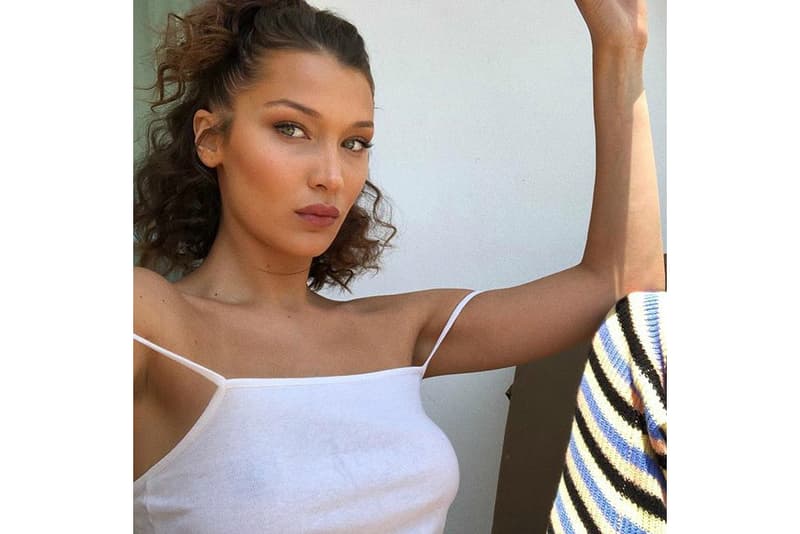 Music
Bella Hadid Responds to Rumors That Drake's New Song Is About Her
"I can't decide. Fashion week is more your thing than mine."
Bella Hadid Responds to Rumors That Drake's New Song Is About Her
"I can't decide. Fashion week is more your thing than mine."
Rumors about Bella Hadid and Drake started to circulate last summer and later in October when it was said Drake hosted her 21st birthday in New York City. Speculation was kept to a minimum, however, until Drake released his new album Scorpion and lyrics in "Finesse" had listeners assuming it was about Bella.
He raps, "Should I do New York? I can't decide / Fashion week is more your thing than mine," and later, "You and your sister / Too hot to handle / Things would get cancelled / I would make time for you." The latter Twitter users suggested, is Bella's sister, Gigi Hadid.
Bella promptly shut down rumors on Twitter with "Not me!!! that's disrespectful. WHY CANT PPL BE FRIENDS W/o all the insinuation." Read her tweet below and stream Scorpion now in which Drake acknowledges having a son.
Not me!!!??‍♀️that's disrespectful. WHY CANT PPL BE FRIENDS W/o all the insinuation ????

— Bella Hadid (@bellahadid) June 29, 2018