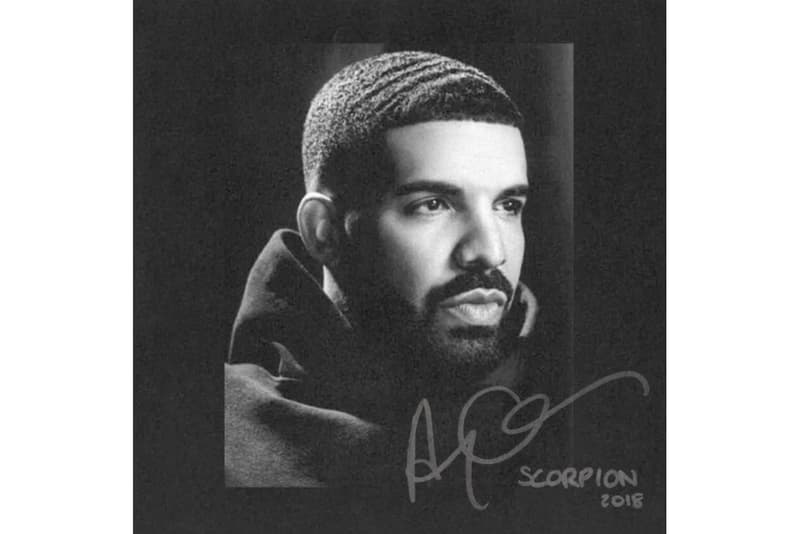 Listen to Drake Rap About His Son on His New Album 'Scorpion'
Stream it here.
Drake has finally dropped his highly anticipated album Scorpion, featuring an "A SIDE" and "B SIDE," totalling 25 tracks. The album includes some of the Toronto-native rapper's hits like "I'm Upset," "Nice For What" and "God's Plan," as well as new tracks addressing the rumors and talks about Drake's son as well as his ongoing feud with Pusha-T.  "I wasn't hiding my kid from the world, I was hiding the world from my kid," he raps on the track "Emotionless," referring to the controversies.
In addition to the 25 tracks, Drake also included a note geared towards his haters in the album description:
I HATE WHEN DRAKE RAPS
DRAKE SINGS TOO MUCH
DRAKE IS A POP ARTIST
DRAKE DOESN'T EVEN WRITE HIS OWN SONGS
DRAKE TOOK AN L
DRAKE DIDN'T START FROM THE BOTTOM
DRAKE IS FINISHED
I LIKE DRAKE'S OLDER STUFF
DRAKE MAKES MUSIC FOR GIRLS
DRAKE THINKS HE'S JAMAICAN
DRAKE IS AN ACTOR
DRAKE CHANGED
ANYBODY ELSE > DRAKE

YEAH YEAH WE KNOW

—Drake
Scorpion is now available to stream over at Apple Music and Spotify.

Share this article