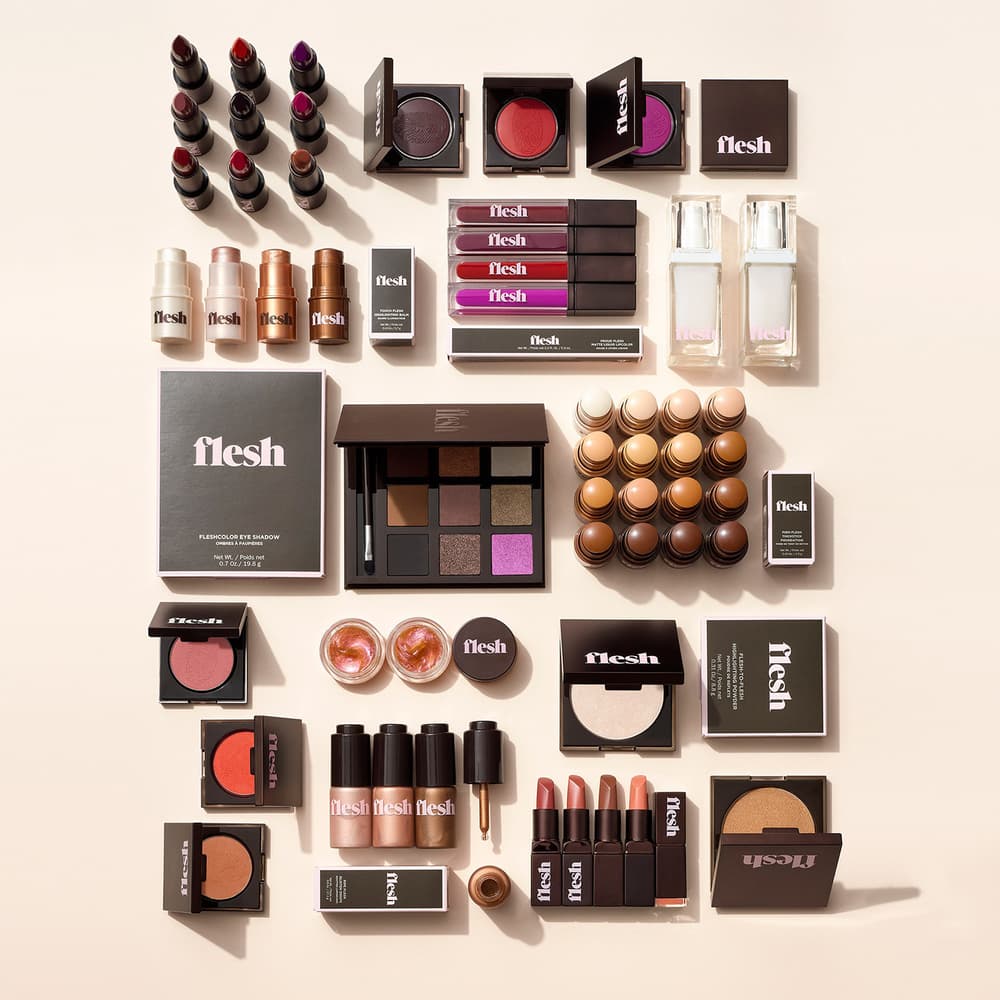 Beauty
Linda Wells' Inclusive Beauty Brand Flesh Has Officially Launched in Ulta
Fall in love with lipsticks, foundations and more in minimalist packaging.
Linda Wells' Inclusive Beauty Brand Flesh Has Officially Launched in Ulta
Fall in love with lipsticks, foundations and more in minimalist packaging.
Earlier this month, Revlon announced that it has tapped Allure founder Linda Wells to create a new, inclusive beauty brand called Flesh Beauty. Formerly the editor-in-chief of the magazine, Wells is currently Revlon's chief creative officer and considers it her mission to make diversity a norm in the industry, starting by reshaping society's definition of the word "flesh." She speaks of the name of her brand in an Allure interview:
"If you can believe it there are still paint colors and other things out there that are identified as flesh or identified as nude and they're a peachy beige and that's just not acceptable. So this is the idea of flesh color being every color of skin — the color of your skin. We want to change that idea by changing the whole color assortment of flesh."
Officially launched on Sunday (June 24), Flesh arrives with a collection of 12 different products ranging from a 40 shades of stick foundation and an editorial-like eye and cheek gloss, to a lineup of lip products and a summer-ready eyeshadow palette. Packaged in sleek, minimalist tubes and compacts, the new, affordable beauty brand is sure to steal hearts of makeup enthusiasts. Check out the image above for the full roster and learn more about each item over at Flesh's site.
Priced between $18 USD and $38 USD, the entire Flesh range is now available for purchase online at Ulta's website. Shoppers can expect the products to hit select Ulta locations on July 8.
---
Share this article