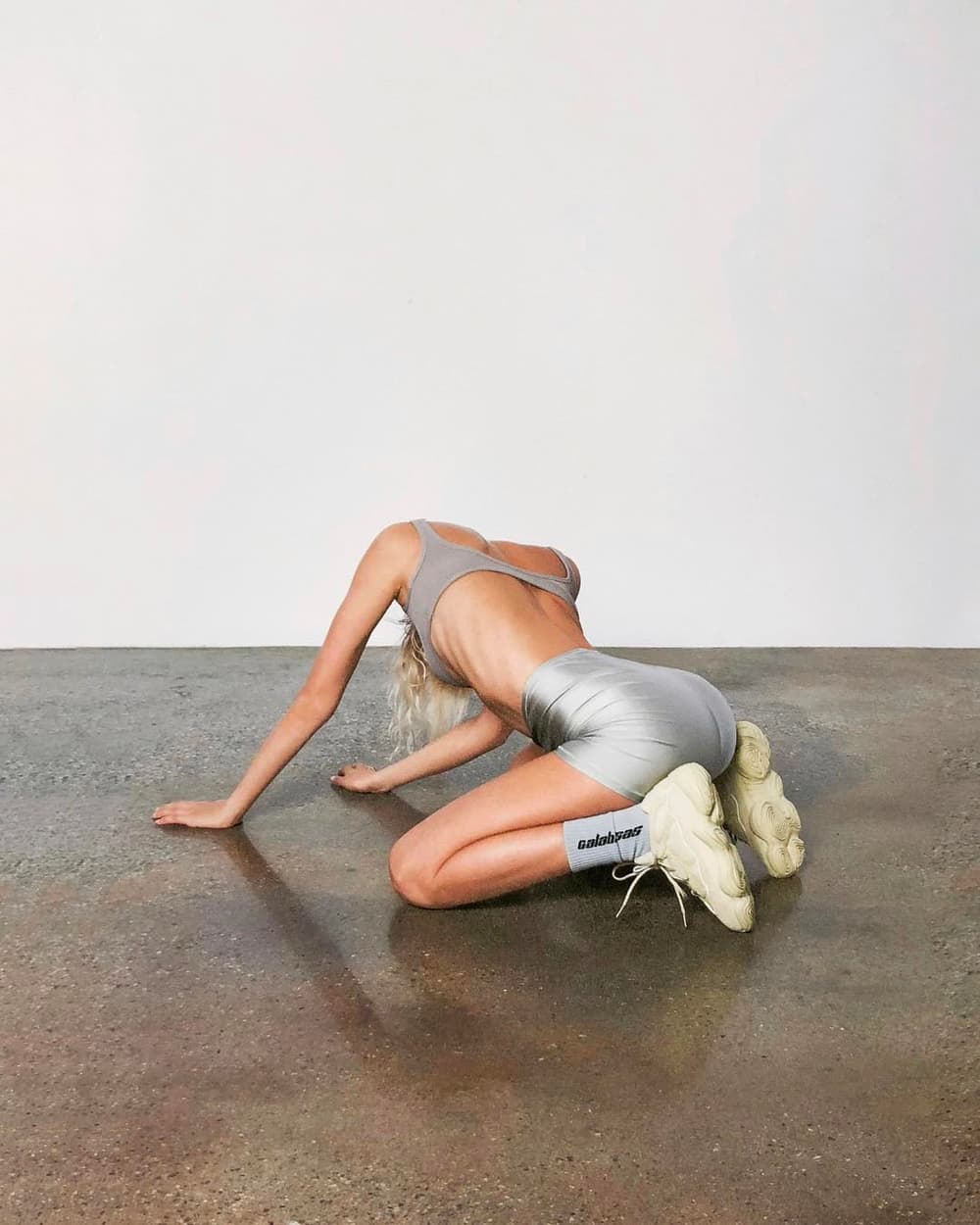 Fashion
Kanye West's YEEZY 500 Campaign Under Fire for Ripping off Artist Rita Minissi
Diet Prada just called it out.
Kanye West's YEEZY 500 Campaign Under Fire for Ripping off Artist Rita Minissi
Diet Prada just called it out.
It looks like Kanye West's YEEZY line has found itself in another controversy, this time over its latest ads. On Tuesday (June 12), the Chicago rapper-slash-designer unveiled a new, viral Instagram campaign, which highlights the recently dropped YEEZY 500 in "Super Moon Yellow." Fronted by a huge roster of social media stars including the likes of the Clermont Twins and Kristen Noel Crawley, said campaign has been called out for bearing striking resemblance to a 2015 photo series by artist Rita Minissi.
In the YEEZY campaign, several influencers are captured either topless, nude or clad in skin-tight apparel. Among these visually strong images, some feature their subjects embracing and at times pushing against one another. According to Diet Prada, the Eli Russell Linnetz-shot ads are a copycat version of Minissi's work, which "explores identity" and was "inspired by dealing with personal trauma and a resulting desire to reconnect with her own body."
This isn't the first time the YEEZY brand has been accused of stealing others' ideas. Back in May, former Nike designer Tony Spackman, who currently works at Givenchy, revealed that his 10-year-old sketch from his time at Swoosh was ripped, photoshopped and later posted on Kanye's Twitter account. In response to Spackman's claims, 'Ye issued an apology admitting that an employee on the YEEZY team presented the inspiration to him. The designer has since been fired.
Take a look at the comparison photos below and let us know your thoughts in the comments section.
Share this article