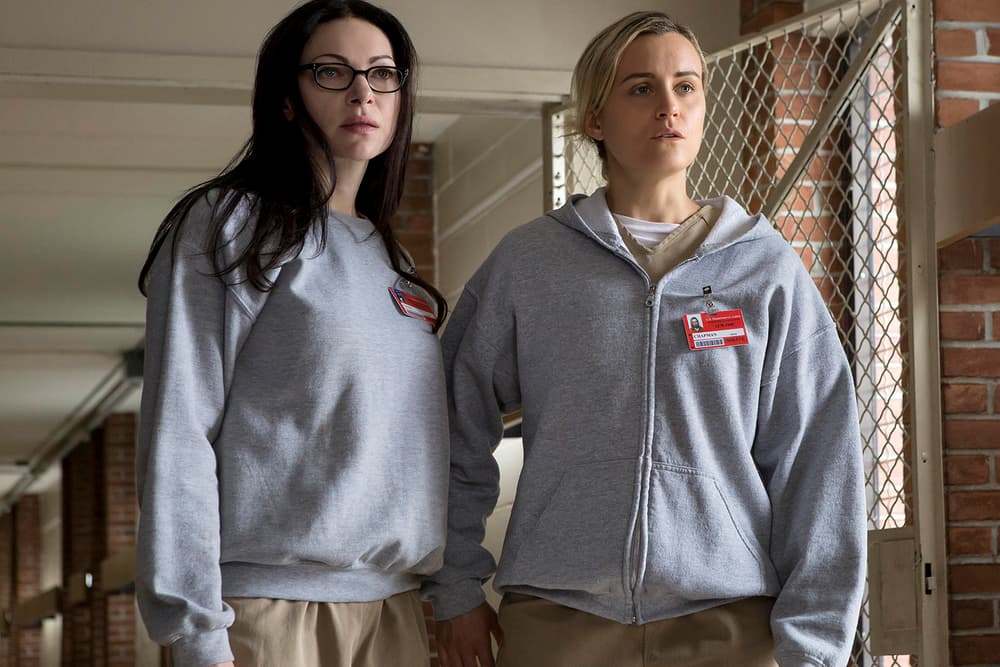 Culture
Here Are All the Shows and Movies Coming to Netflix in July
From old favorites like 'The Princess Diaries' to Season 6 of 'OITNB.'
Here Are All the Shows and Movies Coming to Netflix in July
From old favorites like 'The Princess Diaries' to Season 6 of 'OITNB.'
With the holiday weekend quickly approaching, we're ready to get comfortable in our PJs and binge-watch Netflix all day long. This July, the streaming giant will be serving up a good mix of old classics and new fan-favorites for your viewing pleasure. In the spirit of the new Jurassic World film, Netflix is adding the 1993 original Jurassic Park, Jurassic Park III as well as The Lost World: Jurassic Park to its menu of movies and TV shows.
For all comedy-drama fans out there, the streaming site has also got you covered. From Anne Hathaway's The Princess Diaries to Hilary Duff's A Cinderella Story, relive the early 2000s by having a movie and pizza kind of night with your friends. On the television series tip, Orange Is the New Black is finally returning with its Season 6, while the popular Japanese reality show Terrace House: Opening New Doors will resume its programming with brand new episodes.
Read on to see the full list of films and TV shows hitting Netflix next month, and let us know what you'll be watching in the comments section.
While you are here, check out seven of the greatest LGBTQ+ movies you should watch this Pride Month.
Shows and Movies Arriving Netflix in July 2018
Available on July 1
Blue Bloods: Season 8
Bo Burnham: what.
Chocolat
Deceived
Finding Neverland
Get Smart
Happy Gilmore
Hawaii Five-O: Season 8
Interview with the Vampire
Journey to the Center of the Earth
Jurassic Park
Jurassic Park III
Madam Secretary: Season 4
Menace II Society
NCIS: Season 15
Pandorum
Penelope
Queens of Comedy: Season 2
Rica, Famosa, Latina: Seasons 1-4
Scooby-Doo
Scooby-Doo 2: Monsters Unleashed
Spanglish
Stealth
Swordfish
The Boondock Saints
The Lost World: Jurassic Park
The Princess Diaries
The Voices
Traitor
Troy
Van Helsing
We Own the Night
We the Marines
What We Started
July 2
Dance Academy: The Comeback
Good Witch: Season 4
Romina
The Sinner: Season 1
July 3
July 5
July 6
Anne with an E: Season 2
Comedians in Cars Getting Coffee: New 2018: Freshly Brewed
First Team: Juventus: Part B
Free Rein: Season 2
Inside the World's Toughest Prisons: Season 2
Sacred Games
Samantha!
Somebody Feed Phil: The Second Course
The Fosters: Season 5 (New Episodes)
The Legacy of a Whitetail Deer Hunter
The Skin of the Wolf
White Fang
July 7
July 9
Lockup: Extended Stay: Collection 1
July 10
July 12
July 13
How It Ends
Jim Jefferies: This Is Me Now
Kevin Hart: Let Me Explain
Sugar Rush
The Epic Tales of Captain Underpants
July 15
Bonusfamiljen: Season 2
Going for Gold
The Joel McHale Show with Joel McHale: Part 2
July 20
Amazing Interiors
Dark Tourist
Deep Undercover: Collection 3
Duck Duck Goose
Father of the Year
Fix It and Finish It: Collection 3
Home: Adventures with Tip & Oh: Season 4
Jimmy: The True Story of a True Idiot
Last Chance U: EMCC & Life After
Last Chance U: INDY: Part 1
Luna Petunia: Return to Amazia: Season 2
July 22
An Education
Disney's Bolt
July 24
The Warning
Iliza Shlesinger: Elder Millennial
July 27
Cupcake & Dino – General Services
Extinction
Orange Is the New Black: Season 6
Roman Empire: Reign of Blood: Master of Rome
The Bleeding Edge
The Worst Witch: Season 2
Welcome to the Family
July 28
Shameless: Season 8
The Company Men
July 29
Her
Sofia the First: Season 4
July 30
A Very Secret Service: Season 2
July 31
Terrace House: Opening New Doors: Part 3
Share this article