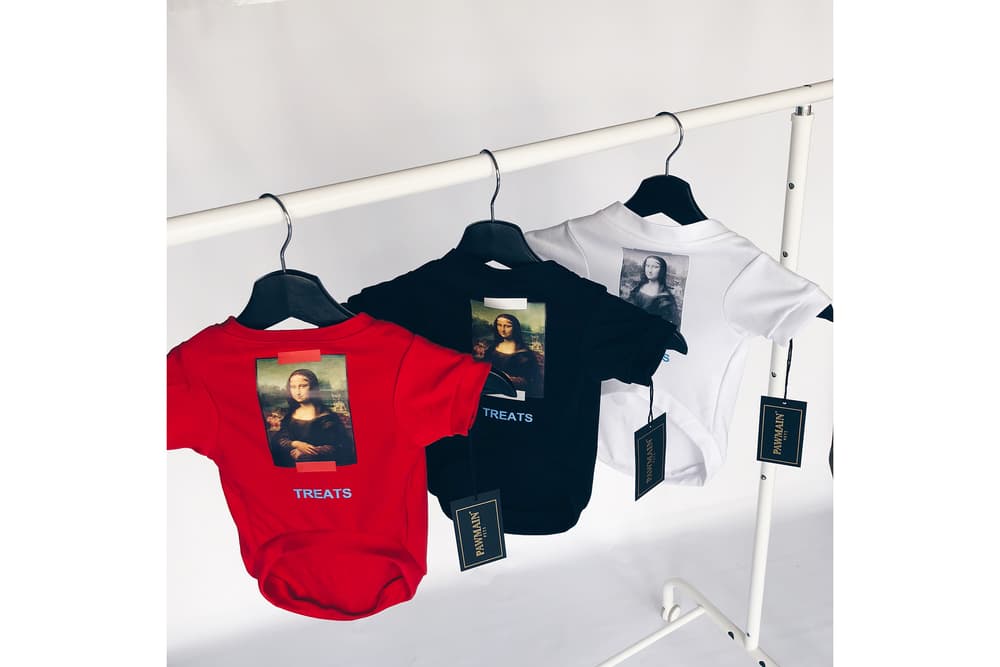 1 of 3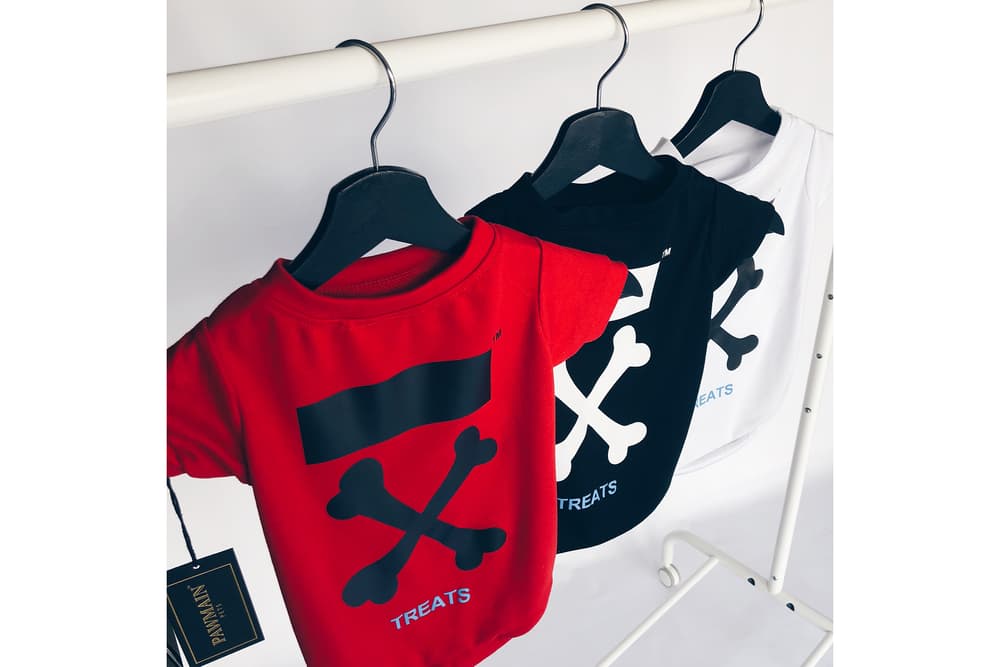 2 of 3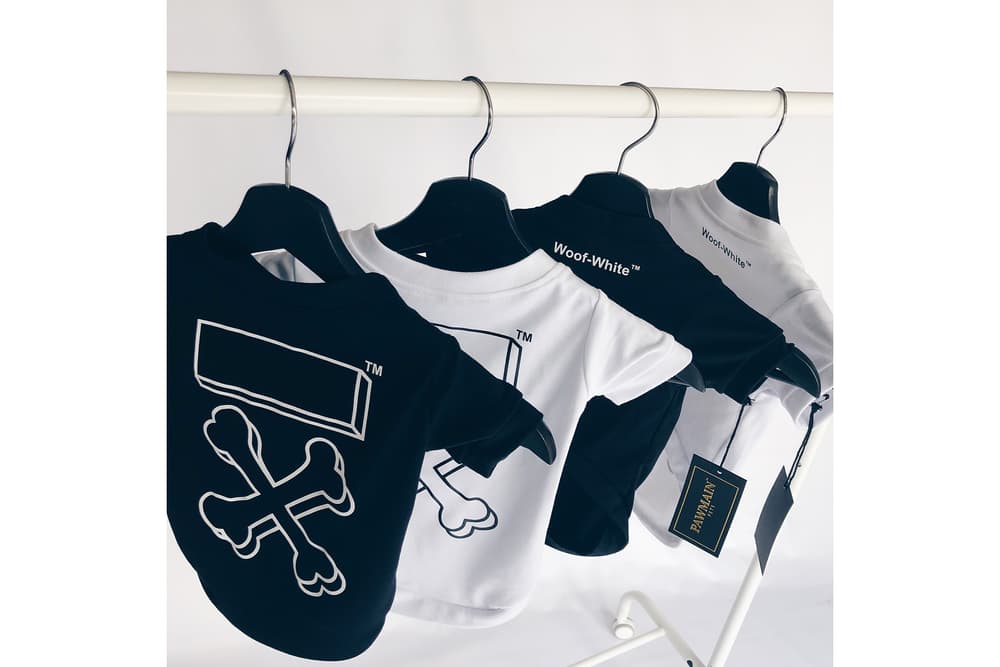 3 of 3
Pawmain Just Dropped a Ton of Adorable Woof-White™ Pieces for Your Pet
Pawfully cute.
If you're familiar with our Instagram page, you'll know that we have an undeniable weakness for pets that love streetwear. For those who are no stranger to dressing your four-legged friend in plenty of hyped threads, you won't want to miss Pawmain's latest drop of adorable Woof-White™ pieces. Known for releases from distinguished brands such as Pawlenciaga and Pupreme, Pawmain has become the go-to brand for all of your pet's streetwear needs.
As a cheeky play on Virgil Abloh's unmistakable Off-White™ collection sporting prints of Leonardo Da Vinci's famous "Mona Lisa" painting, the new drop is emblazoned with the classic artwork on the belly, available in iterations of red, black and white. On the reverse of the hoodie is a reinterpretation of the label's distinct "X" logo – in place of the arrows that typically make up the emblem, bones are instead used to create the shape. Sitting below the graphic are the words, "TREATS." Also included in the drop are black and white shirts with Woof-White™ printed at the neck on the frontside, and the same crossing-bones logo on the back.
The new pet garments are available now at Pawmain's web store, where the items range from $30 to $39.99 USD. Although originally intended for dogs, who's to say that a kitty on the thicc side won't fit in one of these adorable pieces.
Share this article