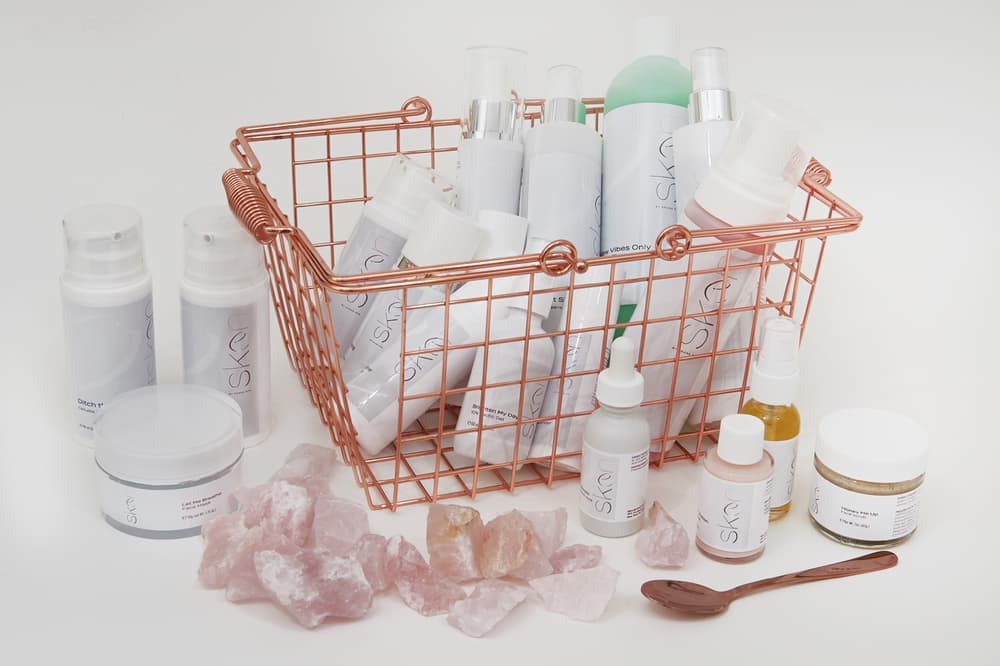 Beauty
This Affordable Skincare Line Is Good Enough to Eat
SKEN produces food-grade products your skin will love.
This Affordable Skincare Line Is Good Enough to Eat
SKEN produces food-grade products your skin will love.
Natural skincare has become all the rage in the beauty community. New brands have popped up, selling products that are said to be healthier than their competitors and just as effective. I found the latter to be untrue for most cases until SKEN stopped me in my tracks. After working in the spa industry for over 17 years, celebrity aesthetician and Erase Spa founder Lisa Guidi launched a line that addresses issues like hyper-pigmentation, dryness and acne just to name a few. The range is not only all-natural, but is also made with food-grade ingredients that are safe for weekly use. After trying out an 18-piece haul, I found three products, in particular, took my skin to the next level.
If you asked me to choose my favorite of the three products I would struggle. I'm convinced that the combination of these items results in my never-ending glow. I didn't notice it at first but it became apparent when my mother asked me if I was pregnant (I'm not). Even underneath makeup my skin had a supple feeling that made getting ready in the morning that much easier. The Keep It Simple cleanser happens to be one of the gentlest face washes I have ever tried. After using it I felt as thought there was no need to tone, but I did it anyway. The Tone Me Up spritz made me feel fancy and most importantly, it instantly tightened my skin prepping it for the remainder of my regimen. After this test trial, I absolutely refuse to live my life without hyaluronic acid. The Give Me A Boost serum is a straight up shot of the miracle ingredient, that provides round-the-clock moisture that lasts through a night of rough sleeping. Believe me, if I could drink it, I would.
Overall, SKEN has created the ideal entry point for ladies who wish to boost their skincare routines. Each product retails for under $45 USD which is a sweet spot for both quality and affordability. Take a peek at my favorite items below and see the entire range at SKEN.
Share this article