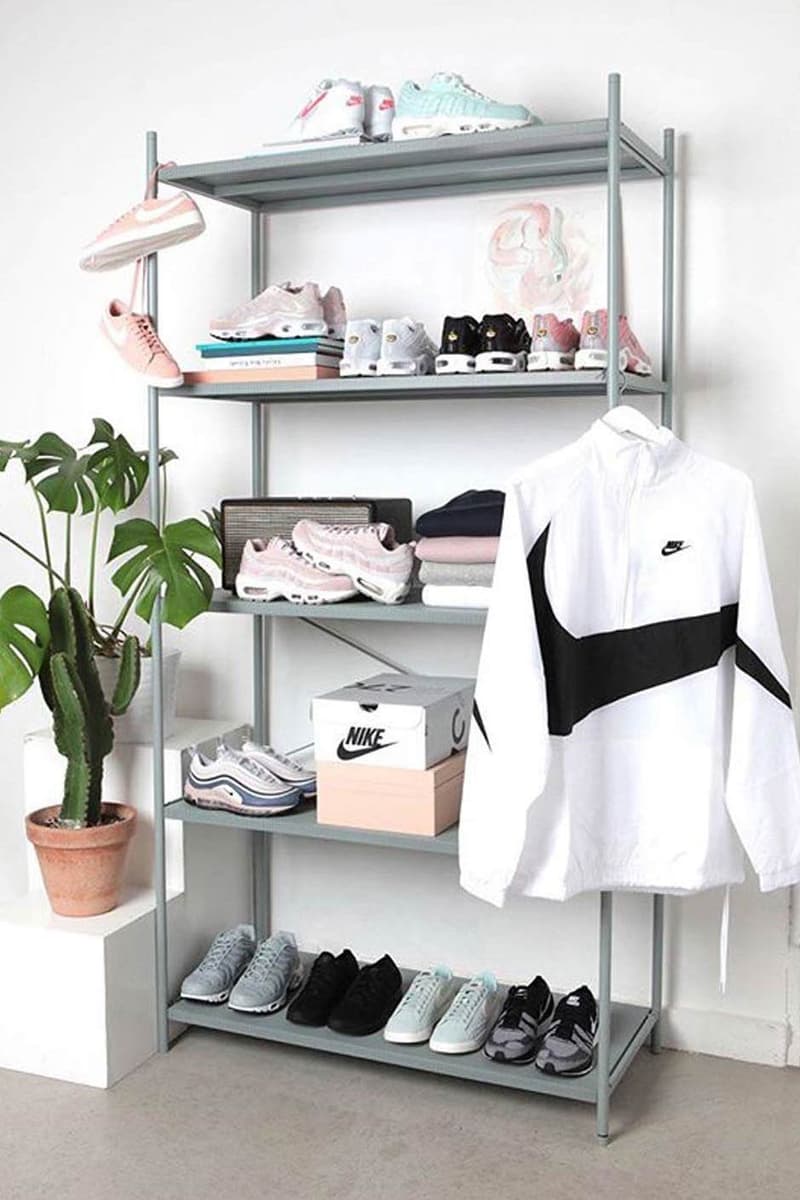 3 Stylish Ways to Store Your Sneaker & Shoe Collection
Achieve footwear feng shui.
Sneakerheads are all eventually hit with the same issue — shoe storage. When your collection begins to reach numbers in excess of 10, finding ways to properly preserve your footwear becomes difficult. I absolutely refuse to have my beloved Air Force 1s or UltraBOOSTs hanging behind my door or sitting on my closet floor collecting dust. In an effort to merge home decor and practical sneaker storage, we've found three solutions that'll make it easy to view your collection.
Everyone's system can be different. The shoes I wear most rest on shelves in my room while the rest of my out-of-season kicks are proudly installed where people can see them. The option you choose should work best for your space and make life easier overall.
Peep our three stylish alternatives to storing your shoes below.
Clear Containers
Clear containers are the most Instagram-friendly way to store your sneakers. The clear boxes keep dust and other debris away from you shoes while also allowing them to be on full display. Stampd collaborated with IKEA to create the SPÄNST box which was specially designed to be stacked without scratching. For those who wish to create an affordable installation, you can also try these $8 USD drop-front boxes which make grabbing shoes extra convenient.
Racks
Racks are perfect for those who love to color coordinate and arrange their shoes by style. You can create your own organizing system that fits the aesthetic of your home decor. The Home Basics shoe rack provides plenty of real estate to create your own sneaker wall.
Shelves
Floating shelves give you the freedom to place shoes any where you'd like. You can put your most rare cops above a living room chair or create a geometric wonder on your bedroom wall — anything is possible. Those who like to get handy can make a weekend project out of designing their perfect sneaker arrangement. The Kiera Grace shelf comes in a handy pack of three that can fit about four shoes each.
Share this article