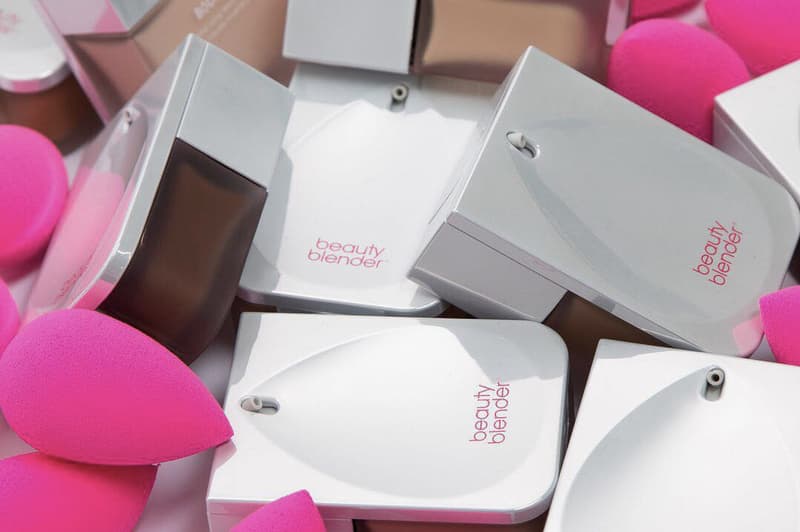 Beauty
You Can Buy beautyblender's First-Ever Foundation at This Exclusive NYC Pop-Up
All 32 shades are dropping sooner than expected.
You Can Buy beautyblender's First-Ever Foundation at This Exclusive NYC Pop-Up
All 32 shades are dropping sooner than expected.
It was only a week ago that the revolutionary cosmetics applicator beautyblender announced it would be stepping into the realm of actual beauty products. It turns out the first makeup essential the brand is taking on is no easy route in – it's tackling the treacherous world of foundation and dropping a whopping 32 shades to boot.
The beautyblender Bounce Liquid Whip Long Wear Foundation is described as a lightweight matte-finish liquid formula that blends seamlessly (especially when applied with that beautyblender sponge) and provides long-lasting wear that should endure even the toughest of days. Thanks to what many in the industry have dubbed the Fenty Beauty effect, the 32 shade lineup aims to provide matches for a wide variety of the population and if you can't wait to get your hands on it, there's good news – the brand is heading to NYC for an exclusive pop-up.
The two day pop-up shop is open between 10am-8pm on July 25-26 and will offer fans the chance to get up close and personal with the foundation, try it out and get color-matched on-site. You can also shop the product there and then, and beautyblender founder Rea Ann Silva and Kim Kardashian's makeup maestro himself, Mario Dedivanovic will be there too. Non NYC-based fans have no reason to fear however – the full collection will be available for purchase at Sephora.com from July 25.
beautyblender Pop-Up
168 Bowery,
10012, NY
Share this article