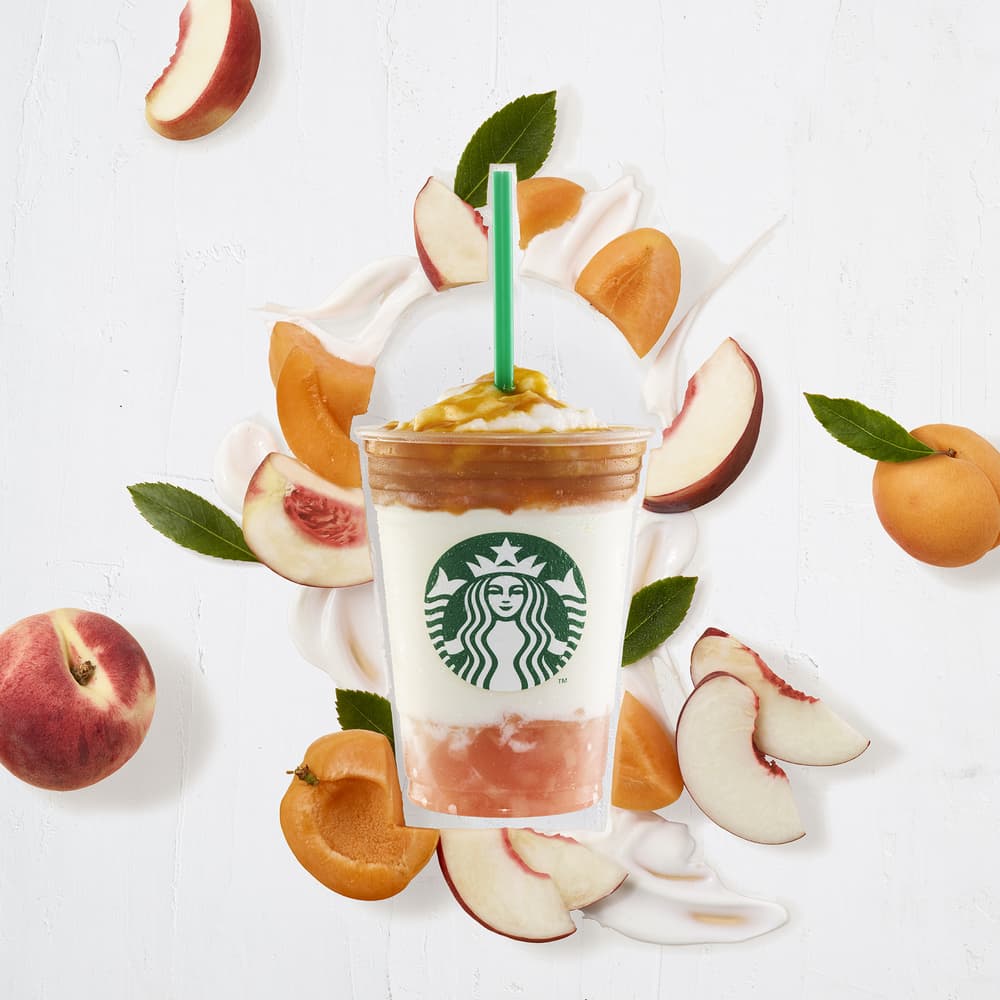 1 of 2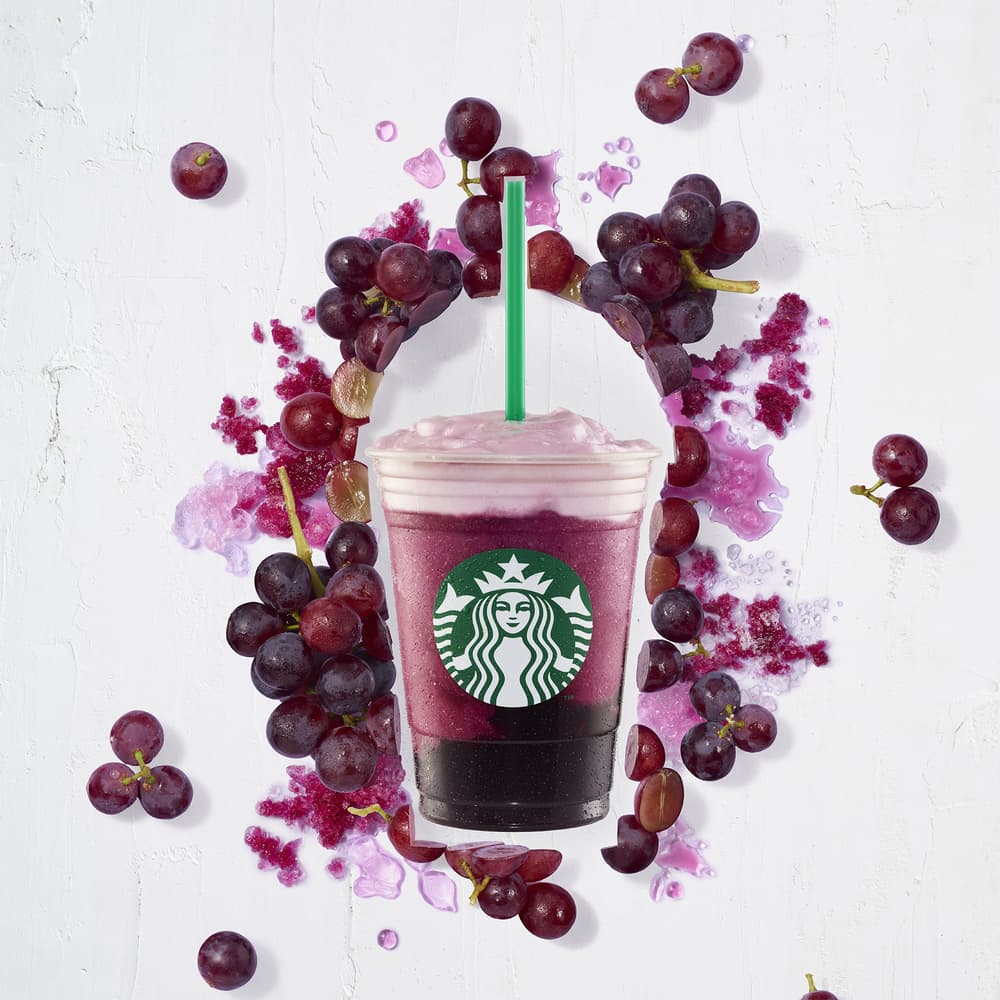 2 of 2
Food
Starbucks' Latest Fruity Drinks Include an Apricot and Peach Yogurt Frappuccino
As well as a Ruby Red Grape Blended Juice.
Starbucks' Latest Fruity Drinks Include an Apricot and Peach Yogurt Frappuccino
As well as a Ruby Red Grape Blended Juice.
With summer now in full swing, it seems as if Starbucks has been on a steady streak introducing a slew of new seasonal drinks. Hot on the heels of its recent Watermelon Blended cooler launch, the franchise now introduces two new drinks: the Apricot and Peach Yogurt Frappuccino and the Ruby Red Grape Blended Juice Drink.
Launching at all Starbucks Singapore locations, the fruity frappuccino is made with multiple layers: a rich section of yogurt wedged in between two refreshing fruit segments. On the bottom of the cup is an aromatic peach jelly infused with juicy white peach pieces, finished with apricot sauce sitting atop the layer of tangy yogurt. The second offering is a grape trio made with grape jelly, mixed grape juice, as well as a smooth dairy-free grape foam. Needless to say, this drink is perfect for those who love grape, but also ideal for hot summer days when a cool, rejuvenating drink is needed.
As one can see, both beverages are also utterly photogenic. From the chic white and orange palette of the apricot frap, to the strikingly vibrant grape blend, you can be sure that these new arrivals will look stunning on your Instagram feed. Take a look at both options in the gallery above. For more regional Starbucks updates, don't miss Starbucks Canada's iced Rose Tea Latte.
Share this article