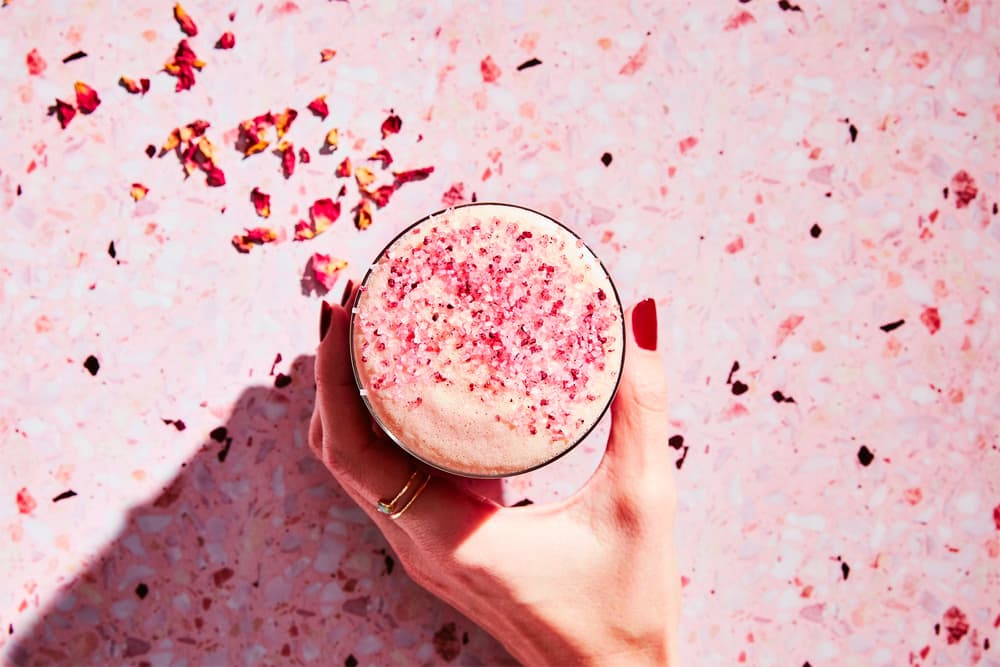 Starbucks' Latest Iced Rose Tea Latte Is One Pretty Pink Drink
Made for sipping.
Starbucks just keeps the summer drinks coming. Having recently announced the Peach Pink Fruit Frappuccino available in Japan, as well as a lineup of U.K.-exclusive cheesecake-inspired beverages, the coffee giant now reveals a summer-appropriate pink drink dubbed the Iced Blossoming Rose Tea Latte.
Currently served to customers at Starbucks' Canadian locations, the Rose Tea Latte is prepared with your choice of flavor, including Matcha, Rooibos and Black Tea. Debuted earlier this year, the Tea Lattes were previously only served hot but are now finally available in iced versions.
The Iced Blossoming Rose Tea Latte is now available at Starbucks Canada locations. For more summer treats from the company, check out these Instagram-friendly vegan ice cream pops that have recently hit select Starbucks stores in Los Angeles.
Mouthwatering drinks aside, Starbucks has made a commitment to eliminate the use of plastic straws by 2020. Earlier this month, the coffee chain unveiled a new cup design that features a sippy lid. Learn more about it here.
---
Share this article