#hypebaekicks Review: adidas Consortium Falcon "Workshop"
Get the lowdown on this limited-edition release.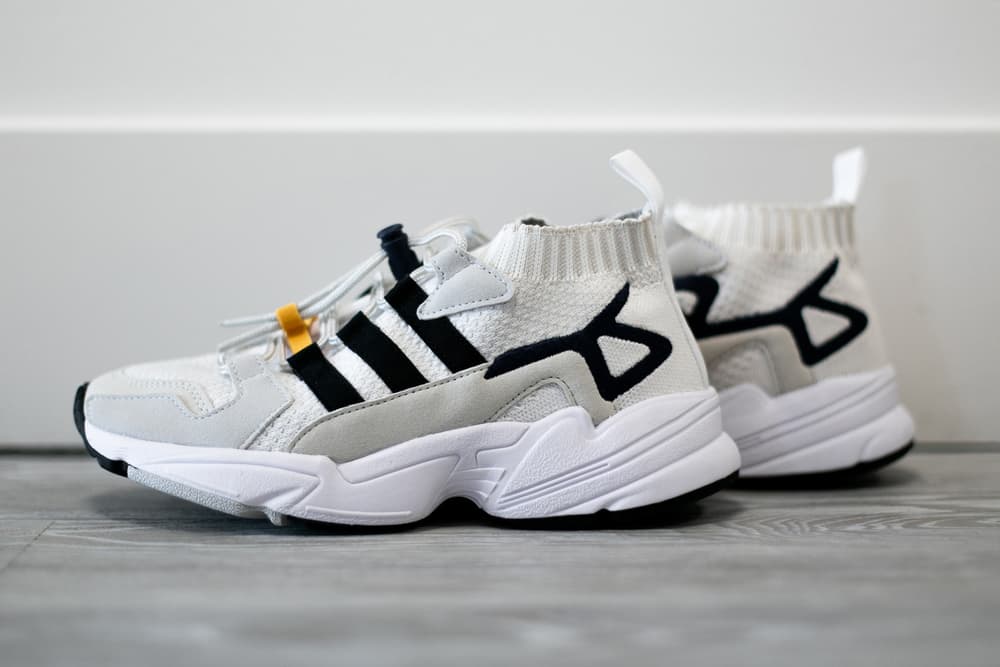 1 of 3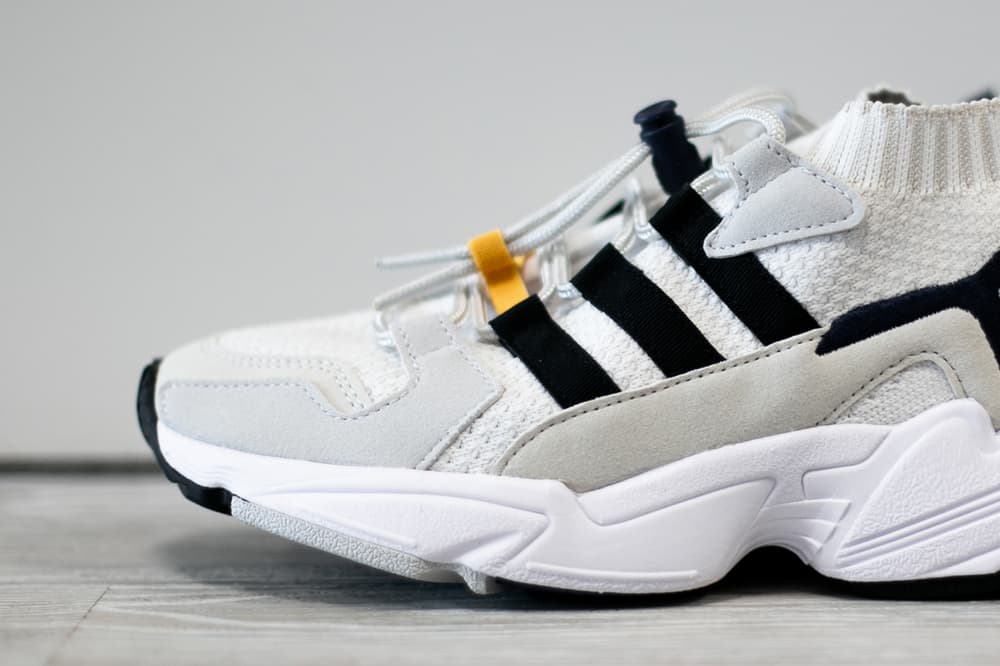 2 of 3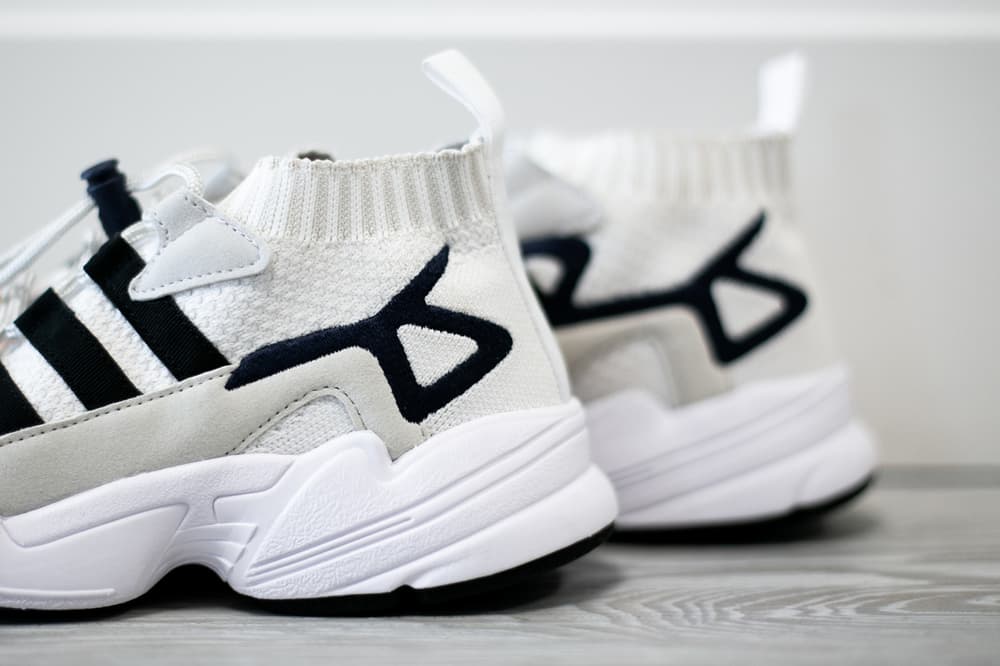 3 of 3
When it comes to the summer months it can be tricky to stick to your sneaker rotation and with heatwave we currently have in London, I've found myself reaching for slides more frequently than ever before. Although Vans' Slip-Ons and Nike Air Force 1s are my usual go-to's it's just been too unbearably hot for full-on kicks – or so I thought until I got my feet into the new adidas Consortium Falcon "Workshop." Read on below to find out how I rate these limited-edition sneakers in the latest installment of our #hypebaekicks review series.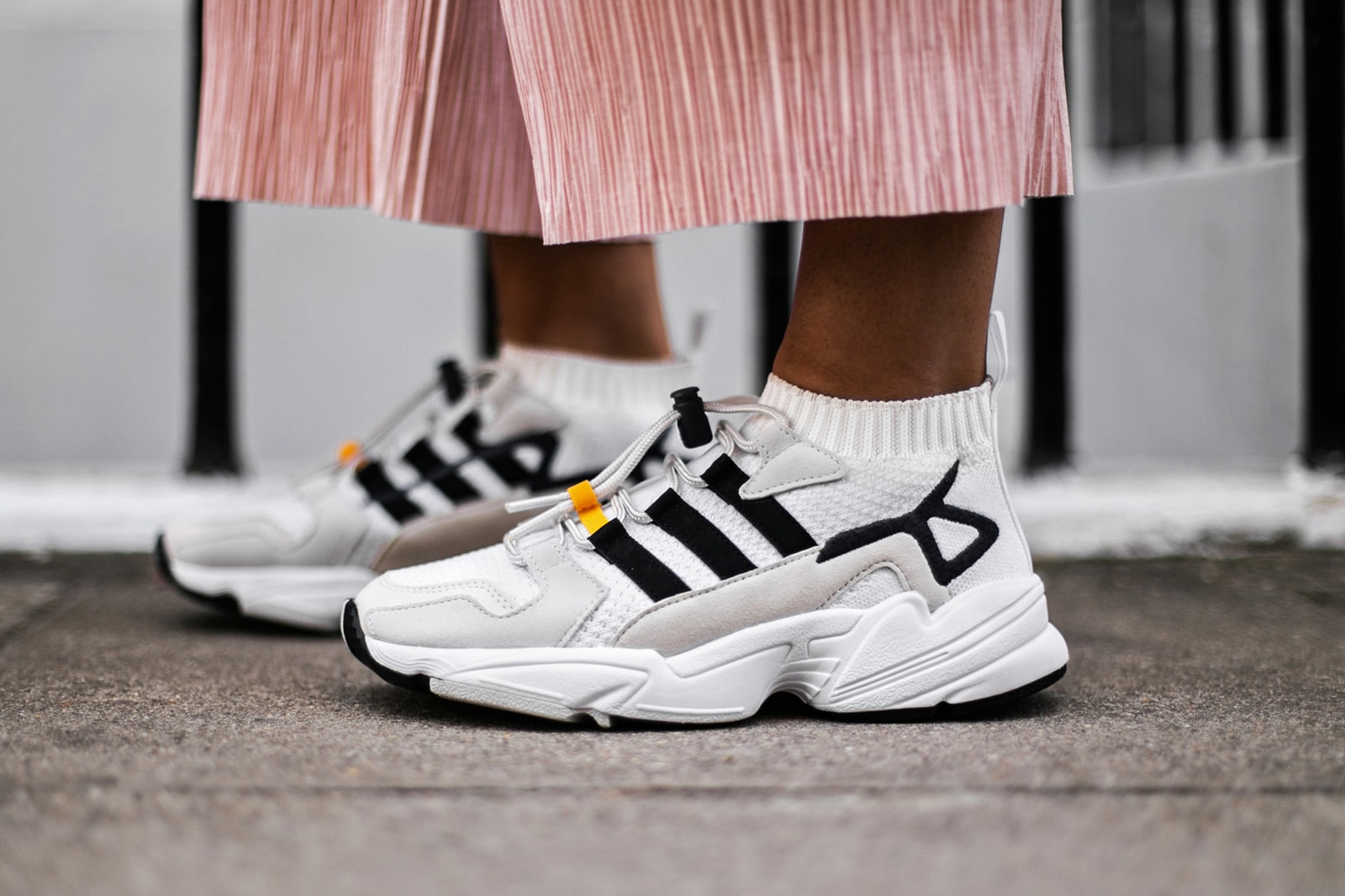 THE SHOE: adidas Consortium Falcon "Workshop"
OUR REVIEW: It's an unfortunate truth that hot summer days lead to sweaty feet but thanks to the light, Primeknit upper on this silhouette, you can wear these kicks and still feel fresh all day long. At first glance, I thought these would be a little on the heavy side because of the bulky midsole but they're actually surprisingly lightweight and thanks to the Torsion technology, it literally feels like walking on air. The toggle fastening in place of laces takes some getting used to, but it's more fitted than you'd think and I actually prefer it – the chances of tripping up are greatly reduced which is good news for people who are as clumsy as I am. To be honest, I've never really been a fan of sneakers that have that sock-like construction but these are a game-changer; they're just so insanely comfortable that I take back all of my initial sartorial reservations – I'm a believer.
VERDICT: COP
BUY: You can pick these up at adidas' web store and other Three Stripe accounts from August 8.