Have You Heard Kanye West's New Single "XTCY" Yet?
"You got a sister-in-law you would smash? I got four of them."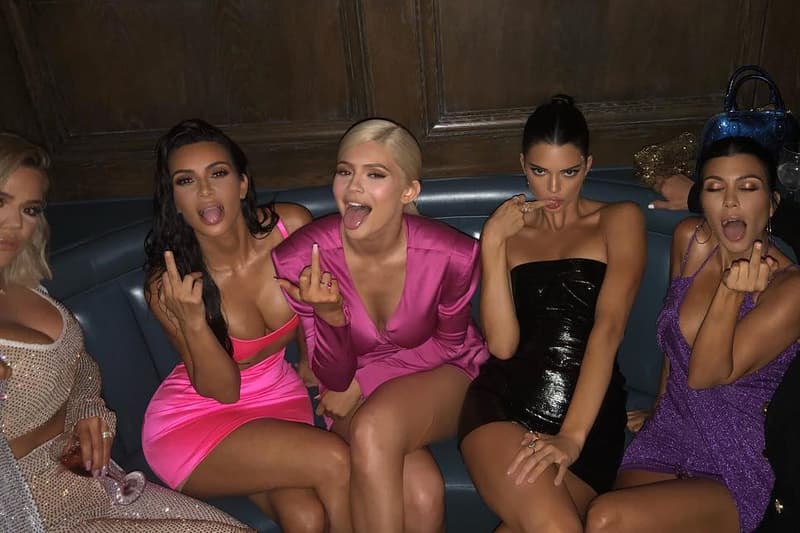 Late on Friday night, Kanye West dropped an all-new track entitled "XTCY." Debuted by DJ Clark Kent via Twitter, his tweet included the caption: "Sitting in the studio with my man @kanyewest and he said.. "Clark, let that new "XTCY"joint go!!! So.. ENJOY: NEW KANYE WEST."
The tweet was then quickly followed up with Ye's own retweet, which includes a WeTransfer link to directly download an mp3 for the new song. "XTCY" was apparently cut from the ye album and is the first song that he has released since his launch of five consecutive albums, which of course included Teyana Taylor's K.T.S.E..
The song was also accompanied by artwork that features the Kardashian-Jenner sisters at Kylie Jenner's recently celebrated 21st birthday party. Of course, this is a blatant reference to the song's attention-grabbing lyrics, "You got a sister-in-law you would smash? I got four of them." In fact, the lyrics have sparked plenty of reactions from Twitter, including no shortage of hilarious memes.
Stream the song in the player below now and let us know what you think about the lyrics in the comment section.
Sitting in the studio with my man @kanyewest and he said.. "Clark, let that new "XTCY"joint go!!! So.. ENJOY: NEW KANYE WEST.. https://t.co/n2LfhUvMxR

— DJ CLARK KENT (@DJClarkKent) August 11, 2018