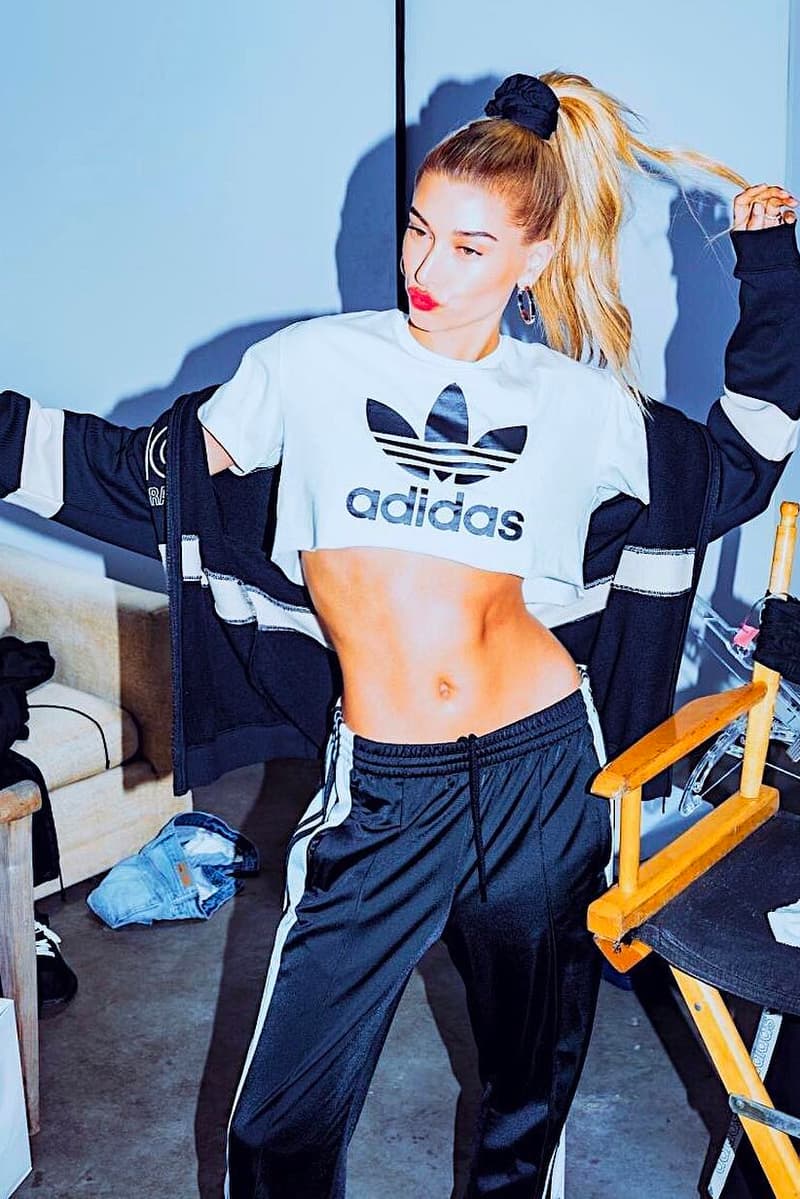 Beat the Heat Wave With These 5 Style-Saving Accessories
No sweat.
It's hot out there and getting dressed suddenly becomes trickier than usual. How do you maintain your personal style when all you want is to stay (literally) cool with the minimum article of clothing? To carry you through the summer heat wave, we've come up with five accessorizing ideas that are not only easy to achieve, but are also ideal for combating the sizzling temperatures. From It-model-favorite headwear to statement-making sunglasses, continue reading for some late summer style inspo.
While you're at it, check out 10 stylish sports bras that can double as breezy crop tops.
Bucket Hats
Models seem to unanimously agree that bucket hats are the way to go this season. From Kaia Gerber and Bella Hadid, to Irene Kim and Slick Woods, fashion's favorite It-girls are relying heavily on this particular headwear style. It's a sun-blocking essential especially for those who're spending the majority of their summer at the beach or by the pool. If you're looking to get one yourself, check out 10 of our favorite styles from brands including Burberry, Gucci and Prada.
Hair Clips and Scrunchies
To survive the heat, you'll want to reach for anything that'll help keep your hair off your face. Throwback accessories such as butterfly hair clips and scrunchies are making a huge comeback these days, and we're not complaining. Whether you're tying your hair up in a high ponytail or in a loose bun, these '90s gems will come in handy. We're particularly into Instagram-buzzy brand Seoul Import, which offers a great selection of nostalgic hair clips.
Personalized Necklaces
Bare shoulders and plunging necklines call for accessorizing around the décolletage area. Add a personal touch to your collection of layered necklaces by customizing your own nameplate. We've compiled a list of the best stores to shop for them in New York City, but for those who reside elsewhere, you can still easily order your own necklace online at Spring & Wonder, The M Jewelers and SHAMI among other popular labels.
Statement Sunglasses
No matter tiny or oversized, sunglasses are a must-have during the summertime. Led by celebrities like Kim Kardashian and sister Kylie Jenner, the ugly-chic, sport-inspired eyewear craze seems to be one of the hottest style trends this season. In particular, San Francisco-based label Westward Leaning boasts a lineup of athletic eyewear that Gigi Hadid absolutely adore. If you prefer more classic silhouettes like cat eye frames, however, look to the Beyoncé-approved brand Illesteva for your perfect, new shades.
Clear Tote Bags
See-through PVC bags are all the rage this summer and we, too, are completely obsessed. The clear material makes for a great opportunity to showcase your treasured makeup products and reading material. Don't worry too much about your outfit, because the tote bag is unique enough to turn heads. Take a look at five of our favorite beach-ready picks here.
Share this article