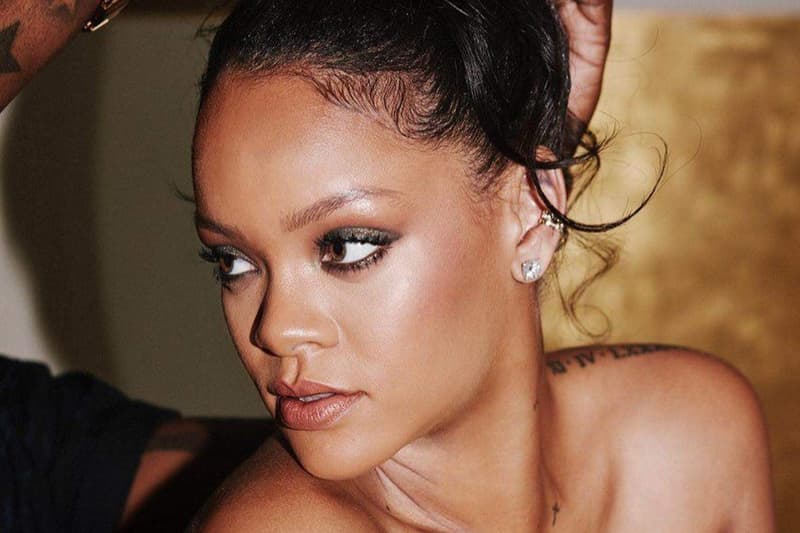 Beauty
Rihanna Has Just Launched a New Perfume – Here's What It Smells Like
Meet Reb'l Fleur Love Always.
Rihanna Has Just Launched a New Perfume – Here's What It Smells Like
Meet Reb'l Fleur Love Always.
Rihanna surprised fans earlier today when she announced the release of her latest scent on Instagram. Dubbed Reb'l Fleur Love Always, the new addition to the Perfumes by Rihanna family is described as the "bolder and daring sister" to RiRi's first-ever fragrance launch, the Reb'l Fleur.
Richer and sexier, the eau de parfum features top notes of red berries, purple plum and peach, while the mid notes see hints of Hawaiian hibiscus flower, violet, tuberose and refreshing coconut water. Finally, you'll be able to sniff base notes of vanilla and patchouli mixed with amber and musk. Evoking the island life that Rihanna obviously approves of, the sultry scent comes packed in a sleek, black bottle shaped just like that of the Reb'l Fleur.
For $60 USD, you can now purchase the Reb'l Fleur Love Always online. A gift set featuring a bath and shower gel and a body lotion is also available at the same price.
While you're here, find out what your signature scent is based on your zodiac sign.