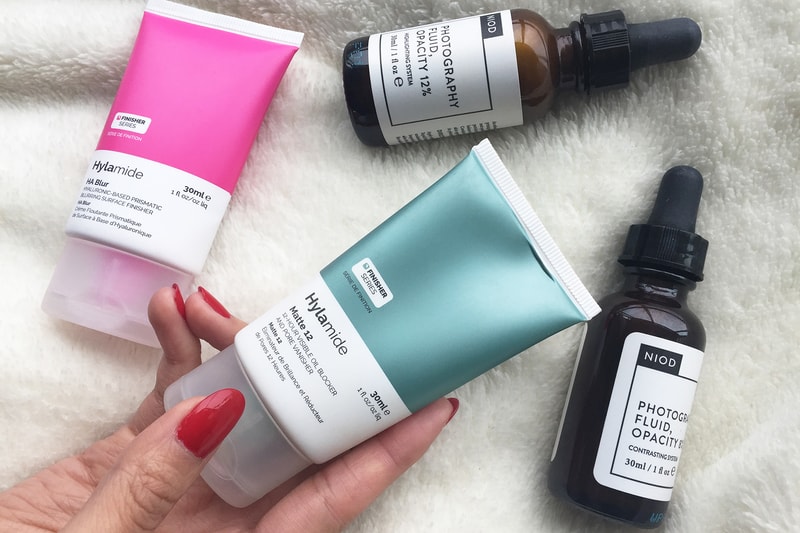 Beauty
Wow, This Mattifying Product Actually Keeps Oily Shine Away
This "Editor's Pick" is from the same beauty brand that created The Ordinary.
Wow, This Mattifying Product Actually Keeps Oily Shine Away
This "Editor's Pick" is from the same beauty brand that created The Ordinary.
Like many millennials, I've pretty much replaced TV with YouTube over the past few years. After watching an irresponsible amount of videos and learning how beauty vloggers get ready and "unready," I've gained so much knowledge on (then) niche brands including Glossier, RODIN as well as my new favorite, DECIEM.
For those who're unfamiliar with DECIEM, it's actually the beauty company that owns The Ordinary, the buzzy skincare line famously known for its super affordable Coverage Foundation. Ever since said product made headlines for attracting a 25,000-person waitlist, I've become more and more interested in the brand and the other skincare and makeup offering under its umbrella. If you're a beauty junkie like myself, read on for an honest review of my latest find.
WHAT IS IT: Hylamide's Matte 12 12-Hour Visible Oil Blocker and Pore Vanisher
WHY IT'S WORTH THE HYPE: Not gonna lie, DECIEM products do feel a little intimidating to use at first. The reason being that you can't easily identify what most of its products are – many of them aren't labelled as your traditional primer, moisturizer or serum, for example. That being said, I managed to figure out how to incorporate the Hylamide Matte 12 in my makeup routine after studying the descriptive instructions on the packaging.
As advised, I've been using this after applying foundation and concealer, and before sealing everything in with powder. Unlike most mattifying products on the market, the Matte 12 is made without potentially harmful ingredients like talc and chalk, but employs advanced elastic spherical polymers that bind to surface oils. The result is a smooth and matte skin finish that doesn't feel drying at all. And do believe its 12-hour claim. As someone who has a perpetually oily T-zone, I'm surprised to see the lack of sweaty shine on my forehead throughout the day. It's a makeup miracle that all oily girls deserve.
WHERE YOU CAN FIND IT: You can shop yours for $25 CAD (approximately $20 USD) at DECIEM's web store.
---
Share this article