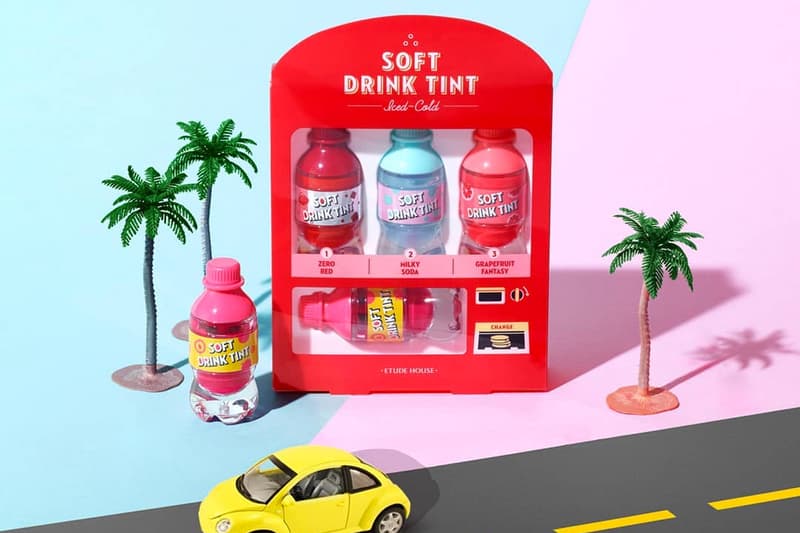 Have You Tried ETUDE HOUSE's Soft Drink Lip Tints Yet?
Available in 5 refreshing flavors.
Korean beauty retailer ETUDE HOUSE is definitely no stranger to must-have makeup essentials packaged in irresistibly adorable parcels. From its popular popsicle-shaped lip tints, to its pastel pink jellyfish silicone brush, the boutique certainly believes that there's no reason why your beauty routine shouldn't be as cute as can be.
Adding to its roster of cosmetic gems, ETUDE HOUSE has now introduced Soft Drink Tints – vividly colored lip gel products that apply on with a moisturizing effect that lasts all day. Arriving in five different variations, the colors include a deep red, vibrant coral, soft pink, eye-catching violet and crisp light blue. Of course, each lippie is made with juicy and sweet soda flavors.
You can shop the entire Soft Drink Tint collection now at ETUDE HOUSE online and in-store, where each "bottle" retails for $6.80 USD.
---
Share this article