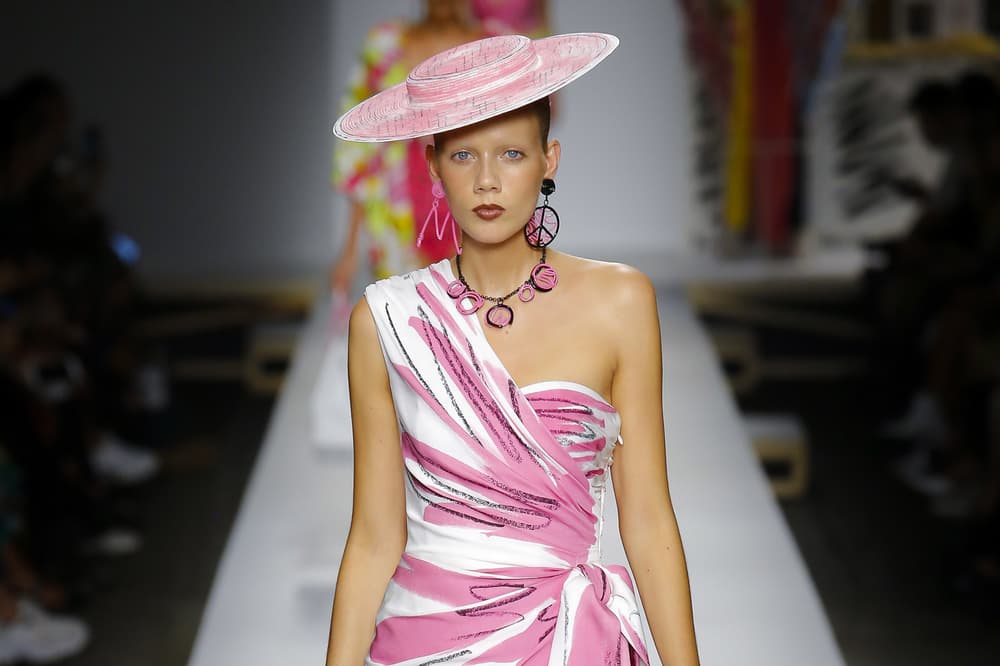 Fashion
UPDATE: Moschino Responds to Allegations From Emerging Designer
The fashion house releases an official statement.
UPDATE: Moschino Responds to Allegations From Emerging Designer
The fashion house releases an official statement.
UPDATE: A representative from Moschino has released a statement in regards to previous allegations presented via Instagram by emerging designer Edda Gimnes.
The below statement includes the explanation of the scribble motif Jeremy Scott utilized for the SS19 collection:
"Trompe-l'œil has been a long-standing motif embedded in the Moschino DNA. Jeremy Scott's eponymous line has also depicted sketches and doodles in collections far pre-dating this one. He continues to pay homage to Franco Moschino and was inspired by the conceptualization of a designer's ideas coming to life on the runway in "incomplete forms" ranging from the sketching and design process to the tailoring, pinning and bolts of fabric choices draped on model forms. This collection was Jeremy's love letter to fashion and it his and the brand's greatest wish that it inspires future generations of young creatives to color our world with their dreams too."
In addition to photos, Jeremy Scott shared images from Moschino's archives pointing to where he received inspiration for the SS19 range. The images feature garments with scribble detailing. Take a look at the imagery below:
Moschino's creative director and designer, Jeremy Scott has been the indisputable king of eccentricity for quite some time now. For years, his eponymous label has displayed the inner workings of his creative mind. After taking the helm at Moschino, the American designer has pushed the luxury fashion house to the forefront of the luxury fashion conversation. He has been heralded as an inventive, standalone creative. Following the debut of Scott's latest Moschino Spring 2019 collection, an emerging Norwegian designer, Edda Gimnes took to Instagram to call out the designer for allegedly copying her designs.
On Friday, the womenswear designer who is based out of London shared her shock and disappointment that her work was allegedly copied by Moschino. In detail, she expressed that her SS16 and SS17 collections were used as inspiration for Scott's latest runway presentation without granting her any credit. Her thoughts are quite spot on, as she shared screenshots of a look from the Italian house next to a look she created. Her look featured pieces with bold, scribbled detailing in pink, red and white. She also shared that she met with a representative from Moschino in New York last November where she presented all of her work which included her sketchbooks and ideas.
In her Instagram caption, Gimnes shared more details about the striking similarity between her work and Moschino's designs:
"Seeing the Moschino show yesterday makes me so sad and I feel so hurt that someone has, the way it looks to me, unquestionably used my SS16 and SS17 collections as inspiration without granting me any credit. As a young designer one is so vulnerable and they probably think that this would go unnoticed. I will make sure it doesn't."
This standalone instance sheds light on the copyright infringement issue which exists within the fashion community. Similarly, this year Kanye West and H&M were in the headlines for allegedly copying designs. Take a look below at the design Gimnes pointed out as copied from her original designs.
Stay tuned here as more details emerge.
---
Share this article