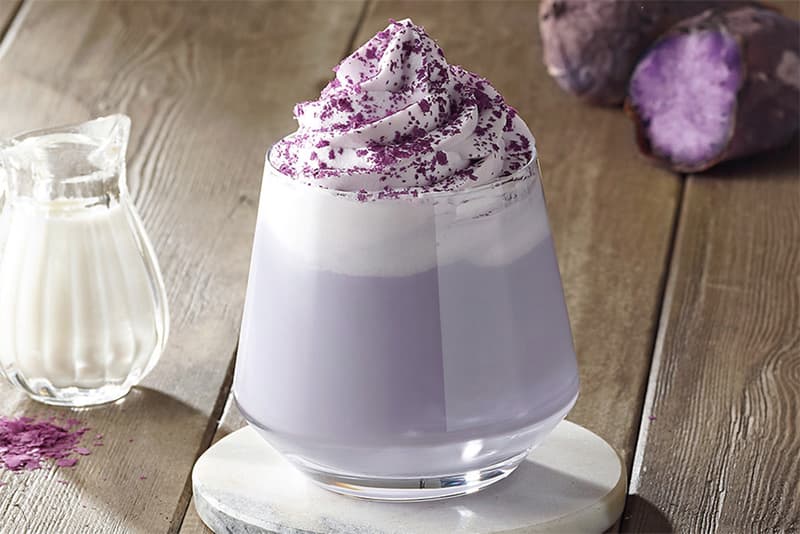 Would You Try Starbucks' Violet Roasted Sweet Potato Latte?
Does it taste as good as it looks?
Starbucks is almost unparalleled when it comes to producing weird and wonderful, highly-Instagrammable drinks, but its new Violet Roasted Sweet Potato Latte has left us intrigued. The infamous Pumpkin Spice flavor has become synonymous with Fall, but this purple beverage might just be a new contender for the crown.
Whilst the exact ingredients are unclear, this non-caffeinated drink appears to a blend of purple sweet potato and milk, and can be ordered in both hot and cold iterations. Completing the drink is whipped cream and a purple dusting that may also be sweet potato-flavored. The violet gradient finish lends itself perfectly to social media, which has been bustling with pictures of this pretty drink ever since it was first revealed in stores.
The Violet Roasted Sweet Potato Latte is only currently available in Starbucks stores in South Korea, but it's definitely a flavor we'd be keen to try out for ourselves. Take a closer look at the drink and just how photogenic it is below – don't forget to check out Starbucks' Reserve Roastery in Milan, too.