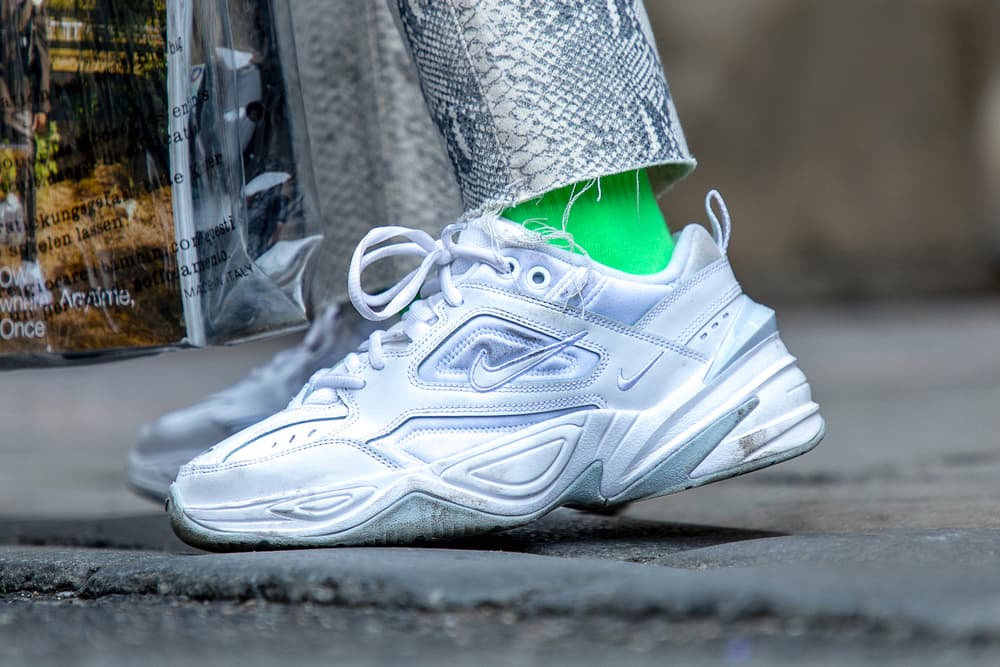 Fashion
Here Are the Street Style Trends Experts Are Predicting During Fashion Month
Including Dior's omnipresent Saddle Bag.
Here Are the Street Style Trends Experts Are Predicting During Fashion Month
Including Dior's omnipresent Saddle Bag.
Fashion Month is on the tips of everyone's tongues, for good reason. As we prepare to jump headfirst into the quickly paced weeks that feature New York, London, Paris and Milan, it's of the utmost importance to share on-trend, street style predictions. Since Lyst is always on the cusp of emerging trends, the online fashion platform has tallied up its data-driven predictions.
First up in the lineup is Dior's ubiquitous Saddle bag. According to Lyst, over the last month the piece's searches are up by approximately 1,000-percent. This iconic pick designed by John Galliano finds its way back in the arms of fashion's elite and luxury fans, thanks to the revamp of the logo iteration. Playing off on the logo-mania trend, Prada's neon green clutch is also a rising trend. Lyst reports that this street style favorite's searches have increased over 50-percent over the last two months.
Whimsical jewelry is expected to be an ongoing trend throughout Fashion Month. Shell necklaces, anklets and pieces by Alighieri are expected to be worn separately or even together. Chunky sneakers will also be another major outfit booster which are set to make appearances throughout the coming weeks. In fact, Lyst shares that this style of footwear is "currently out searching heels 3 to 1." Notably, FILA's Disruptor 2 is one of the latest stacked designs to hit the scene.
Lastly, don't sleep on the additional trends which include bright slip dresses, cycling shorts and leopard print. Lyst broke down that this month, slip dresses will appear in brighter hues while cycling shorts have seen sales quadruple in just three months, thanks to celebrities like Kim Kardashian and Bella Hadid. Animal prints are here to stay but unsurprisingly that means that leopard prints are also the pattern of choice. In particular, skirts with the design are the most viewed items.
Check out the list below for all the top street style predictions.
1. Dior Saddle Bag
2. Shell necklaces
3. Prada Neon clutch
4. Chunky trainers
5. Alighieri jewelry
6. Anklets
7. Loose, flowing wrap dresses
8. Leopard print (everything)
9. Tie-dye staples
10. Bright, slip dresses
11. Cycling shorts
12. '70s jumpsuits