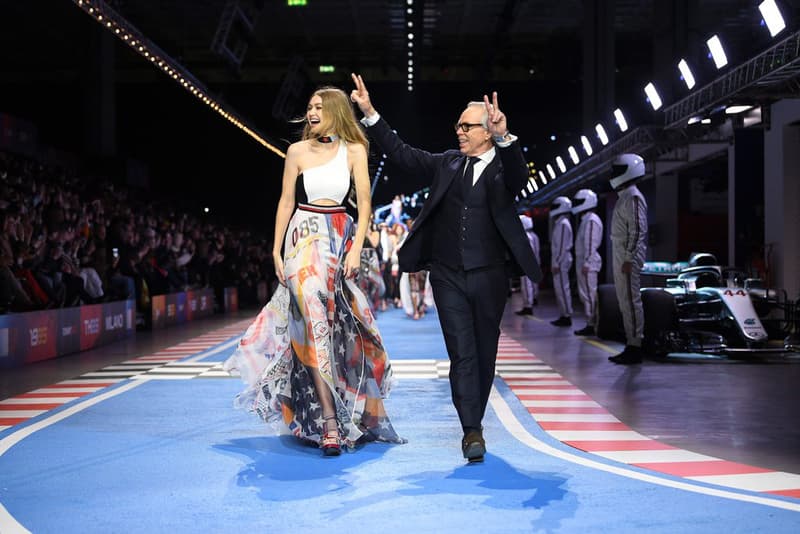 Fashion
UPDATE: Tommy Hilfiger Announces Date for This Year's #TommyNow Show in Shanghai
Following up on his London presentation last season.
UPDATE: Tommy Hilfiger Announces Date for This Year's #TommyNow Show in Shanghai
Following up on his London presentation last season.
UPDATE: Tommy Hilfiger has unveiled that the #TommyNow show will take place on Tuesday, September 4 at 7:30 p.m. CST (China Standard Time) at the Shanghai Port International Cruise Terminal.
Last month, Tommy Hilfiger announced Hailey Baldwin and Winnie Harlow as the brand's newest global ambassadors. Now the American-based fashion house reveals that it'll head to Shanghai, China for the Fall 2018 installment of its see now, buy now runway presentation titled #TommyNow. In 2017, the show took place in London at its renowned Roundhouse music venue.
In an official statement, Hilfiger shares details on the forthcoming, celebrity-filled event:
"TommyNow continues to disrupt the runway rules driven by our passion to introduce innovative ways to immerse as many consumers as possible into this event globally. For fall 2018, our experiential event will evolve to become an even greater storytelling experience that celebrates our powerful fall 2018 collections and ambassador partnerships."
The brand's new global ambassador, Formula One World Champion Lewis Hamilton, will present a co-designed capsule. The Shanghai runway show will not feature Gigi Hadid as a design collaborator, a role in which she previously filled for the past two years. After the runway presentation, every single look will be available for purchase in over 70 countries online and at Tommy Hilfiger storefront locations.
Stay tuned here for more news on the official show date. For more fashion news, take a look at KENZO's Spring/Summer 2019 collection.