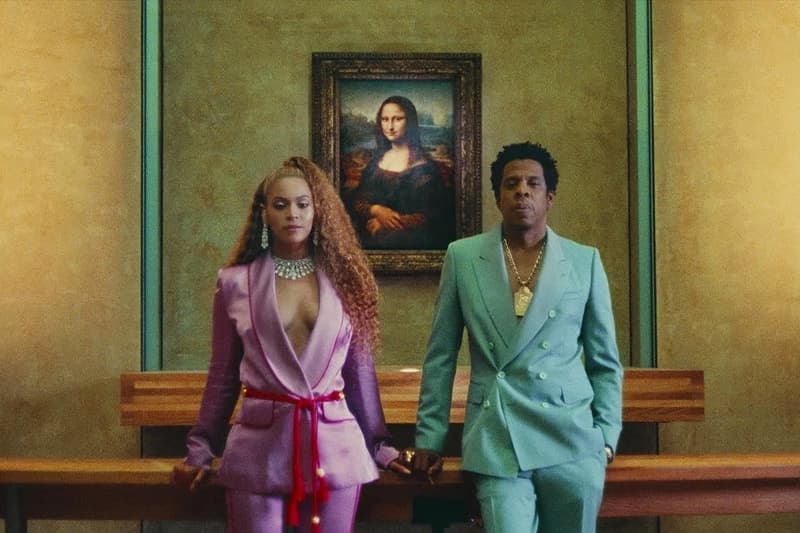 Music
Thanks to Beyoncé & JAY-Z, the Louvre Set a Historic Visitor Record
"No other museum in the world has ever equaled this figure."
Thanks to Beyoncé & JAY-Z, the Louvre Set a Historic Visitor Record
"No other museum in the world has ever equaled this figure."
Unless you lived under a rock, you most likely watched The Carters' legendary "Apeshit" music video when it debuted last summer in June 2018. So far, the video has garnered well over 147 million views on YouTube. Now, Paris' iconic Musée du Louvre has announced that thanks to Beyoncé and JAY-Z's game-changing music video filmed at the historic site, the museum has set a new visitor record.
In 2018 alone, the museum hosted a record of 10.2 million visitors – this marks a staggering 25-percent spike from the number of visitors in 2017. Thanks to the success of the video, the Louvre had begun offering a 90-minute tour that guides guests through the art pieces that are featured in "Apeshit." Of course, the special tour saw remarkable success and can attribute to the momentous numbers observed by the museum. "No other museum in the world has ever equaled this figure," the Louvre comments when discussing the popularity of The Carters' unique site tour.
To conclude, Queen Bey has done it again and we are not worthy.
In other entertainment news, don't miss our roundup of the best celebrity style this week.
Share this article