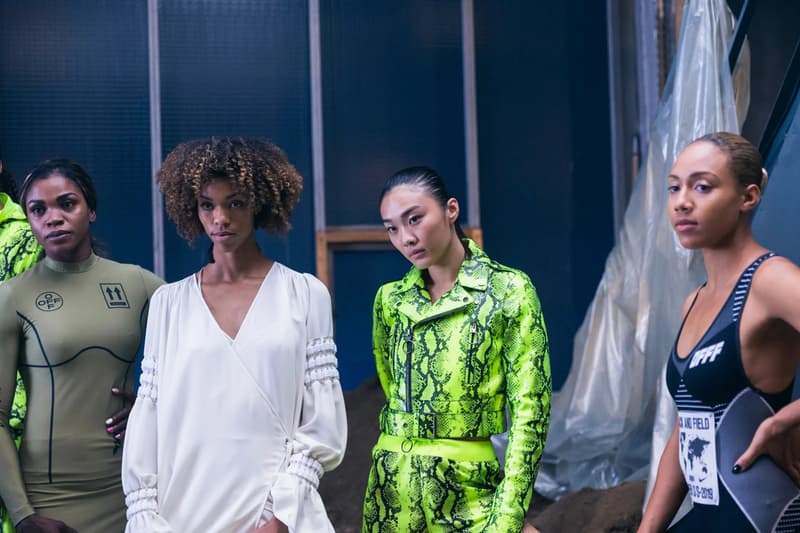 Everything We Know About the CFDA's Latest Diversity Report
Titled "Insider/Outsider."
The Council of Fashion Designers of America released a diversity report today that explores high-powered companies' role in making inclusion a reality within the fashion industry. Titled "Insider/Outsider," the in-depth report showcases the inner workings of leading companies. The new study created in collaboration with PVH Corp. also pinpoints the insider-outsider dynamic which is omnipresent in fashion.
The report notes that disadvantaged groups include racial minorities, women and the LGBTQ community. A point worth highlighting that is also explored is the ability for diversity and inclusion to work hand in hand. To express this point, the collaborative document has shared the definitions of both. Diversity is coined as: "The mix, simply a measure of difference." Inclusion is described as:
"A climate in which diverse individuals come together to form a collective whole, enabling and empowering individuals to make contributions consistent with their beliefs and backgrounds."
Business of Fashion reports that the CFDA is set to launch a cultivated series of new initiatives to promote diversity and inclusion. Model and activist Bethann Hardison has been appointed as an advisor. In an official statement, Steven Kolb, chief executive of the CFDA shared more on the report:
"We have more of a formalised approach now in our commitment and in our public expression of that commitment. It's our hope from this briefing that we can hold American fashion accountable to be inclusive and diverse."
To expand on the insider-outsider power dynamic the report later shares that this needs to be "understood and managed." By becoming aware of unconscious biases, companies would be able to willingly support outsiders. If outsiders are left on the outskirts, their unique and creative perspectives will never be brought to the forefront of any conversations.
BOF notes that PVH created inclusion and diversity councils to beef up representation and handle unconscious bias in 2014, according to Dave Kozel, chief human resources officer of PVH. Notably, in 2018, the company launched an education program surrounding the #MeToo movement. Kozel shared that PVH's hiring policies "explicitly address underrepresented groups."
At the moment, the CFDA will continue their dedication to spearheading inclusion and diversity initiatives. In 2019, this means that the not-for-profit trade association will lead programs focusing on peer-to-peer mentorship, business networking opportunities and more. BOF reports that a previous program includes last year's Black Fashion Founder's Forum created in collaboration with Google.
To read the entire report, head to the CFDA's official website.
---
Share this article