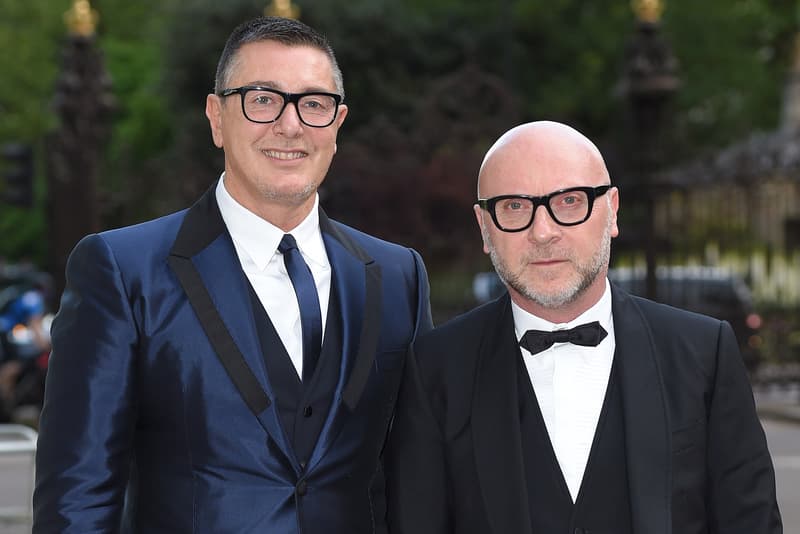 Fashion
Model in Racist Dolce & Gabbana Video Campaigns Speaks out About the Controversy
The issues still haven't come to a close.
Model in Racist Dolce & Gabbana Video Campaigns Speaks out About the Controversy
The issues still haven't come to a close.
In November, Dolce & Gabbana was under fire for releasing a distasteful video ad. Stefano Gabbana was then involved in another controversy of his own. He allegedly sent inappropriate Instagram messages to user @michaelatranova. Following the exchange, the brand canceled its previously scheduled, runway show in China.  For the first time, Chinese model Zuo Ye, who starred in the clips is speaking out about the incidents.
In case you need a recap, there were a total of three videos in which Zuo struggled to eat Italian food with chopsticks. Titled, "The Great Show," the clips were posted on the brand's Instagram, Facebook, and Twitter accounts. The rollout was met with immense backlash from fans and celebrities alike. CNN reports that Zuo, "received threats, online attacks and harassment following the outcry."
Zuo posted an official statement to her Weibo account earlier this week and apologized for partaking in the videos. She later shared her own perspective on the incident, and stated that she didn't know much about the content of the videos beforehand. Additionally, she declared that she felt "uncomfortable" on set in Milan.
In her statement she also wrote:
"I never and would never bear anything disrespectful to my home country. I'm deeply in love with my country and proud to be a Chinese to send on international runways."
Stay tuned here as more news becomes available.