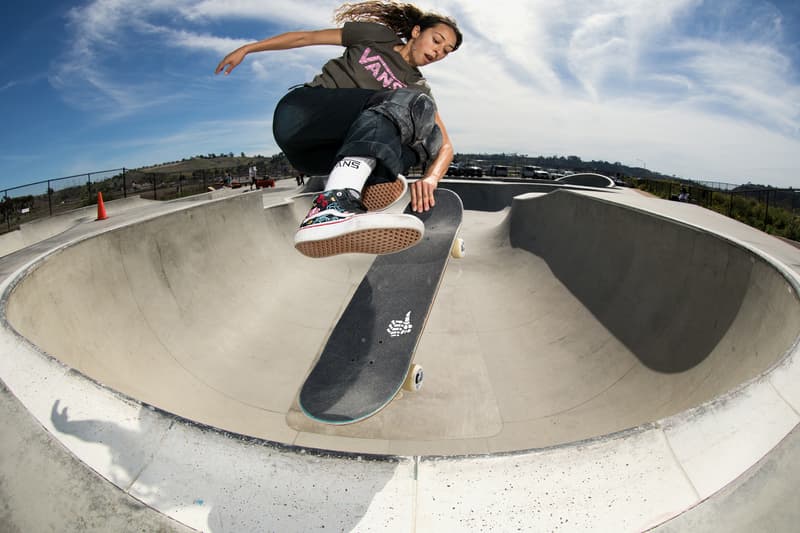 3 Female Pro Skaters on How Skateboarding Is More Inclusive Than Ever – and Why It Still Has a Long Way to Go
Join our roundtable discussion with Lizzie Armanto, Atita Verghese and Brighton Zeuner.
3 Female Pro Skaters on How Skateboarding Is More Inclusive Than Ever – and Why It Still Has a Long Way to Go
Join our roundtable discussion with Lizzie Armanto, Atita Verghese and Brighton Zeuner.
It's a well-documented fact that skateboarding is a sport that's overwhelmingly dominated by men. However over the years, the once exclusionary industry has slowly, steadily been opening its gates to women. Of course, this hasn't come without a battle; although there were a handful of notable female skaters through the '70s and '80s like Peggy Oki and Cindy Whitehead, it took until the '90s before a woman landed pro status (Elissa Steamer who was sponsored by Toy Machine, FYI).
The battle has continued well into the twenty-tens; women are still fighting for equal rights and pay across pretty much every industry, globally. Although progression is happening – there are more professional female skaters right now than ever before and – it's fair to say the sports industry has been painfully slow to recognizing, celebrating and respecting the world of women's skateboarding. With the 2020 Tokyo Olympics on the horizon – the first in which skateboarding will officially enter as a competing sport – as well as the rise of women-led skate communities like BRUJAS and The Skate Kitchen, could this be the era in which female skateboarders finally score even footing with their male counterparts?
We caught up with three professional skaters – Lizzie Armanto, Atita Verghese and Brighton Zeuner – to discuss how women's skateboarding has evolved through the years and importantly, the work that still needs to be done. Read the full conversation below.
How have you seen women's skateboarding progress during your career so far?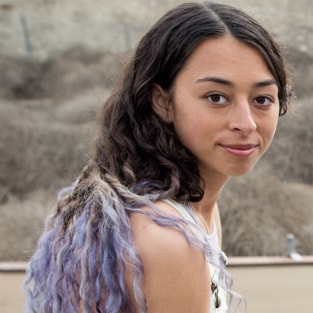 Lizzie Armanto
When I started skating, it was just myself or maybe one other girl at a park. Now there's a lot more, all at varying skill levels. The girls have progressed so fast. There are girls who maybe could do three tricks four years ago and now they're finishing atop of pro events. We've got a long way to go, but the gap is slowly getting smaller between men and women.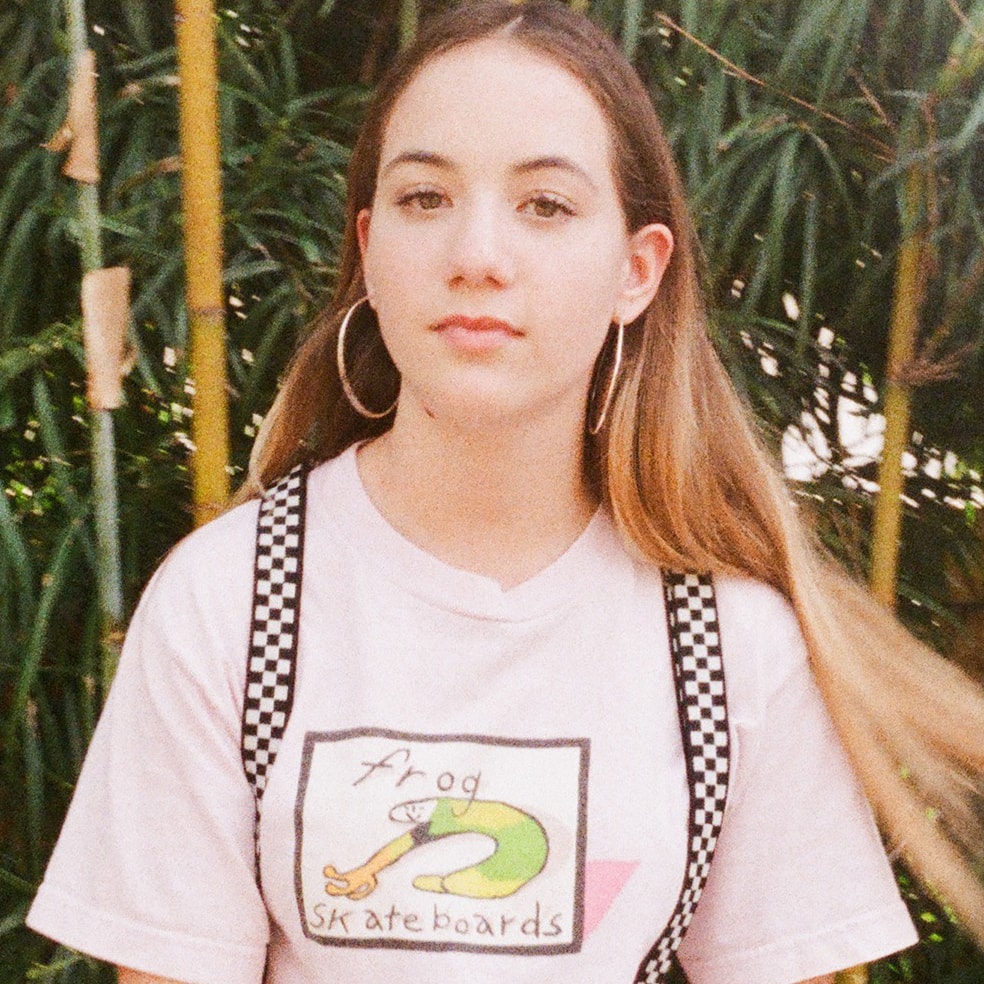 Brighton Zeuner
When I first started skateboarding, there were hardly any girls at my local skatepark, but I've seen that steadily change. Now, I'm coming into my career at a time when Lizzie has Thrasher and Transworld covers and Nora Vasconcellos, Fabiana Delfino, Lizzie [Armanto], Vanessa Torres and Elissa Steamer have each had ads and/or video parts. Thrasher and Independent filmed and promoted an all-female skate trip, and Frog Skateboards is promoting me today as they would a male. Now, Vans is launching female skateboarding campaigns globally and having Lizzie [Armanto] and I participate in designing our own shoes and clothes – I feel like we're starting to be a real part of the industry's presentation of skateboarding.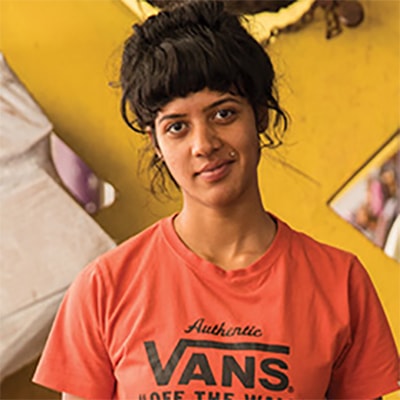 Atita Verghese
I see a lot of movements popping up around the world and I feel like the gates are open to more who want to be a part of it. It's no longer expected of you to fit into a certain kind of female skater to make it because diversity and uniqueness is being celebrated. I see talent coming up from the eastern side of the world which was not so common to find even back in 2012, when I had just started skateboarding.
It [skateboarding] used to be this underdog thing that was paid attention to by mostly others that were passionate about its progression but now there's more exposure globally. It really feels like the times just flipped everything around so suddenly and it's so amazing to be able to witness this happening in our time.
---
In your opinion, what are some of the challenges female skaters still face today?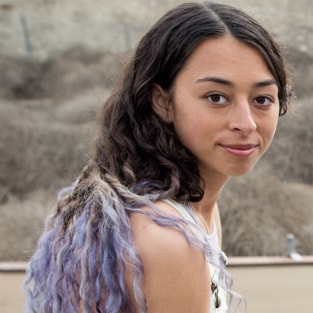 Lizzie Armanto
The easy answer is financial equality, but that will get better as the women's skateboard market grows, hopefully. The biggest challenge I see right now is how to showcase the best skaters, male and female, at the Tokyo Olympics. With only 20 skaters per discipline and a three skater limit per country, a lot, a LOT, of the best skaters and top twenty in the world will not be competing at the Olympics. How can we share with the world true skating if our best are sitting at home watching?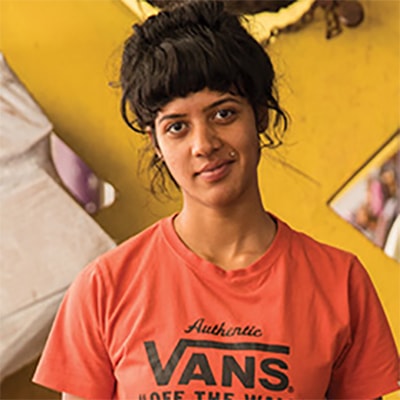 Atita Verghese
Since it's still such a male-dominated activity and industry I think it's still a challenge for female skaters to penetrate through. There's definitely the most support there's ever been for female skaters but that doesn't mean it's all good either. Just with anything else female skaters have to work harder to prove themselves in these environments. There can be more improvements, like female judges on the contest circuit, more women in the decision making, more exposure for female photographers/filmers/editors and voices, more opportunities for women to make a living out of doing what they love.
---
Vans recently held its Park Series contest in China – what are your thoughts on the women's skate scene in Asia and how it's growing?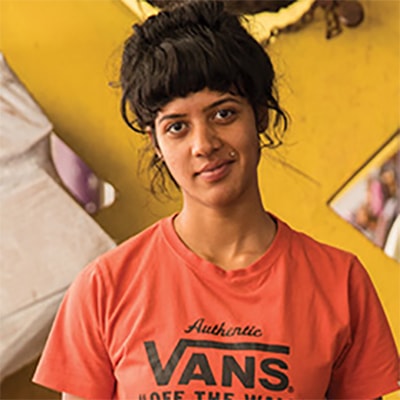 Atita Verghese
I think it's on the world map now. Skaters like Margielyn Didal, Aori Nishimura and Kisa Nakamura are well-heard names. The scene is getting more diverse with skaters from different countries starting to represent more now.  Organizations like Skateistan and Kovalam Skate Club doing necessary work to improve chances for local kids to start and continue skateboarding is key in contributing to the expansion of skateboarding in these areas where it normally would take much longer to happen. I can't speak for all the Asian countries but in India there is a lack of skateboard equipment and infrastructure. Our roads are too crusty and crowded to skate on and the parks are not always free to skate in. These factors make it harder for it to grow.
---
How do you think female interest in skateboarding will grow in the run-up to, and after, the 2020 Olympics?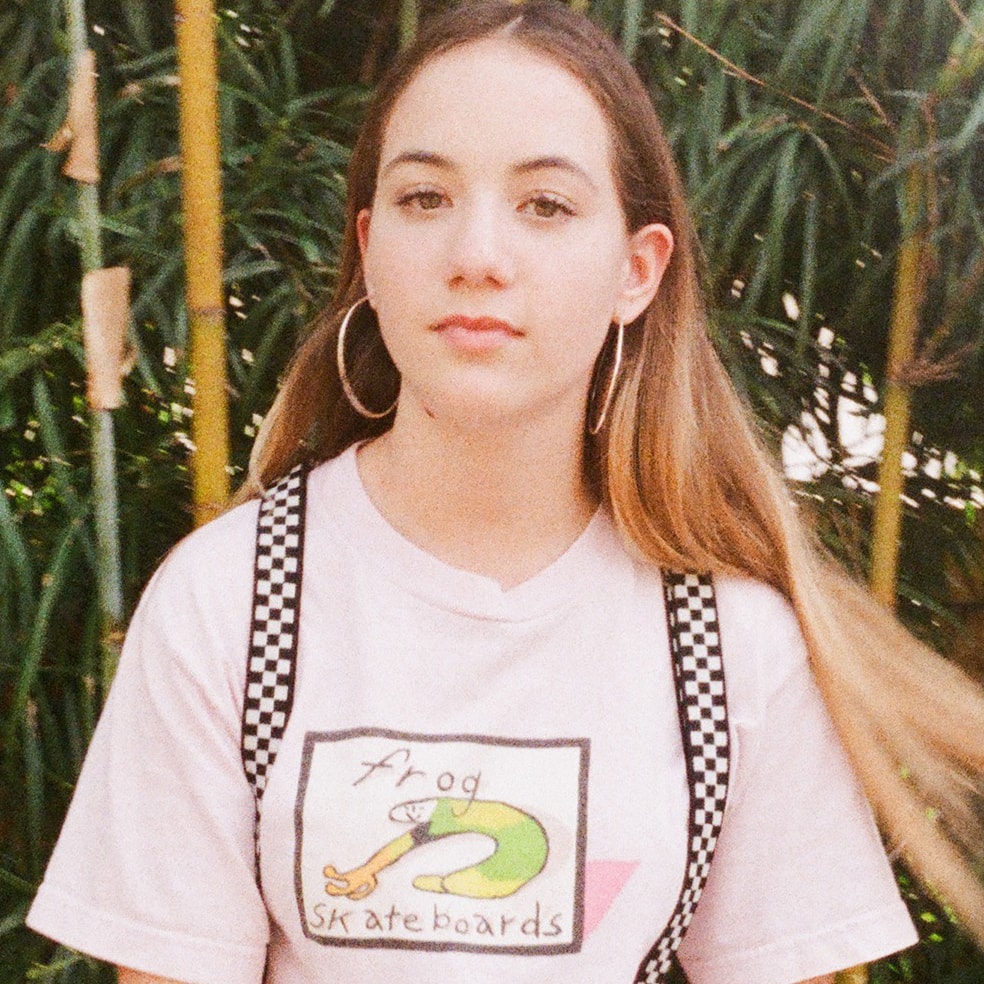 Brighton Zeuner
The 2020 Olympics will introduce female skateboarding to girls and women in places where it's still not popular and possibly get some genuine interest. For the girls who skate without much support, I hope it'll make the people around them want to support them. I believe after 2020, there will be a big growth spurt in women's skateboarding in contests, and also filming. I can understand why a lot of skateboarders don't think it should be in the Olympics or even in contests, but I hope that the most core, non-contest-y skaters, or skaters who feel it's more of a lifestyle than a sport, can still benefit from the positive attention that Vans Park Series and Olympics are giving skateboarding. These days, it's a lifestyle, an art and a sport—because even the most core skaters, jumping down big stair sets and hitting big rails are, like it or not, world-class athletes.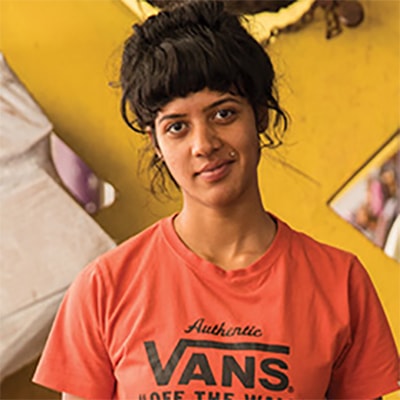 Atita Verghese
I think contests on that level will bring about a legitimacy towards skateboarding as a sport and make it a viable career option for young girls looking to pursue it. That will in turn be received by parents and communities to encourage interested girls to pursue it. I think governments and organizations will start to take recognition and hopefully provide an increased infrastructure towards training their athletes. All of this will have a ripple effect on others such avenues as well.
I think sure, why not? For those people that want to get into competitive skateboarding and represent their countries doing so then why not have the option for them to do so. In a country like India where competitions are held with high regard it will be great to see a less fortunate girl come out of hardships through skateboarding and if contests will help her get there then that's great. 
That being said it is always great to see people skateboarding for fun. Contests are great to make opportunities for yourself but the spirit of skateboarding is not about competition.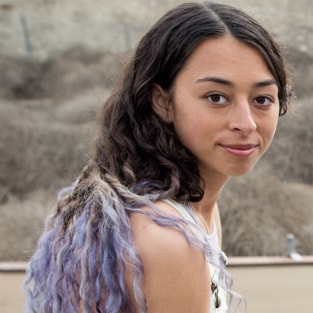 Lizzie Armanto
It will definitely grow leading up to the Olympics as many people from around the world see the Olympics as a benchmark, and perhaps look at skating as a way to be in the Olympics for them. Skateboarding exists both in and out of competition and with or without the Olympics, skateboarding will live on. If someone wants to start skating, let it be for the love, not for the fame and glory or medals. If those things are a byproduct of your love for skating, then cool. If not, you'll still have skating regardless.
---
How do you think can the skateboarding industry support and include women further going forward?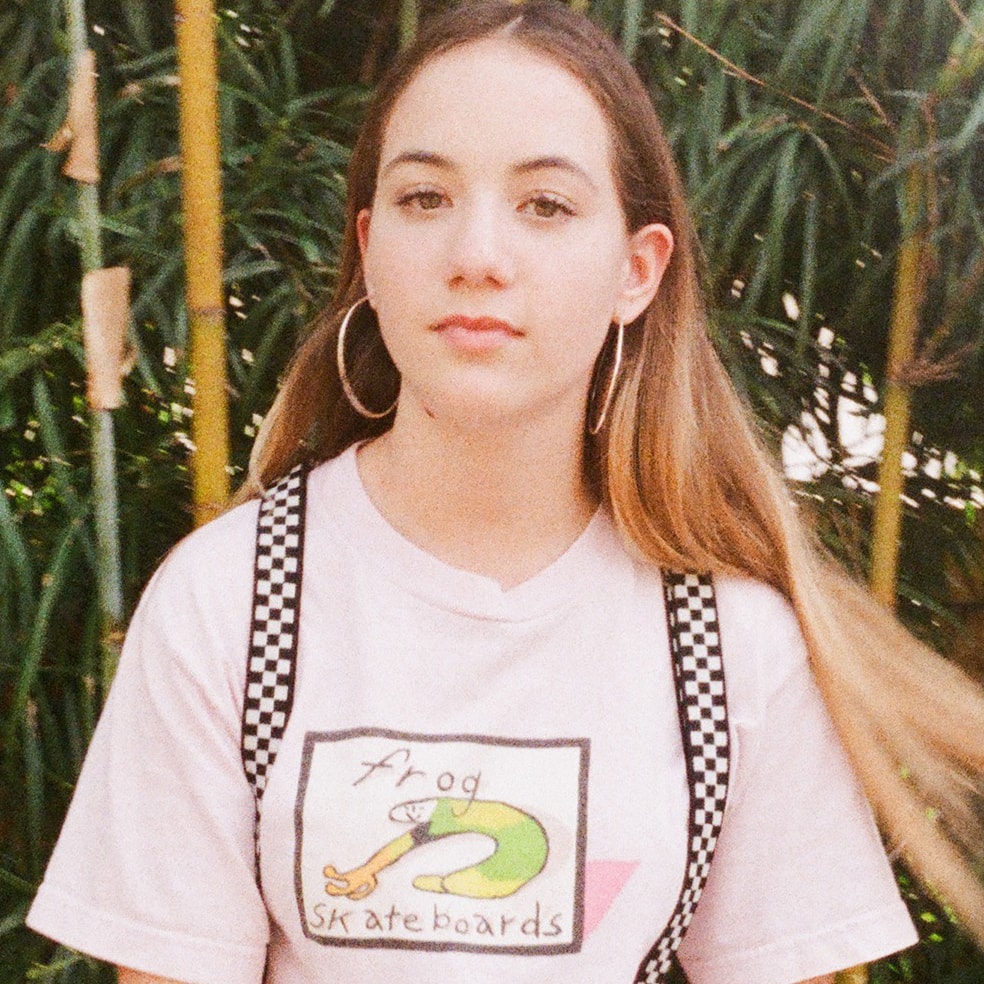 Brighton Zeuner
It has come a long way but I would encourage more events worldwide, to help grow the local female skate scenes.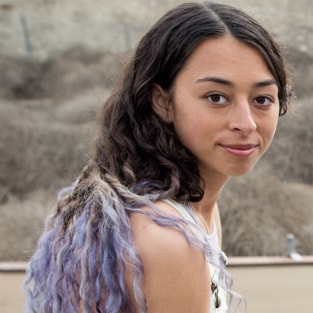 Lizzie Armanto
Companies like Vans and Nike have major women's initiatives in their strategy, and they're doing a lot more to broaden female skateboarding reach. Hopefully, we'll see more brands in the near future following that path.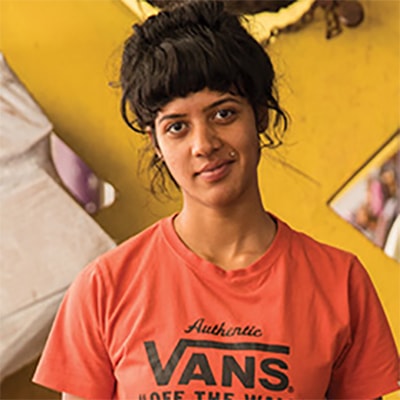 Atita Verghese
External support is absolutely crucial in supporting girls and women to keep skateboarding especially in places like India. There can be many ways to do this but the best thing for our industry to support organizations that are in pursuit of supporting girls and women to skate by donating and providing equipment.
I think every brand should have female skaters on their teams, more publications should do more interviews and features of women and girls in skateboarding. All contests should make their prizes equal for women. There should be more women on the board for companies, organizations and committees as well as more female judges on the contest circuit.
It goes down to the basic level of just making girls who come to your local skate park feel more included and supported. 
---
Share this article