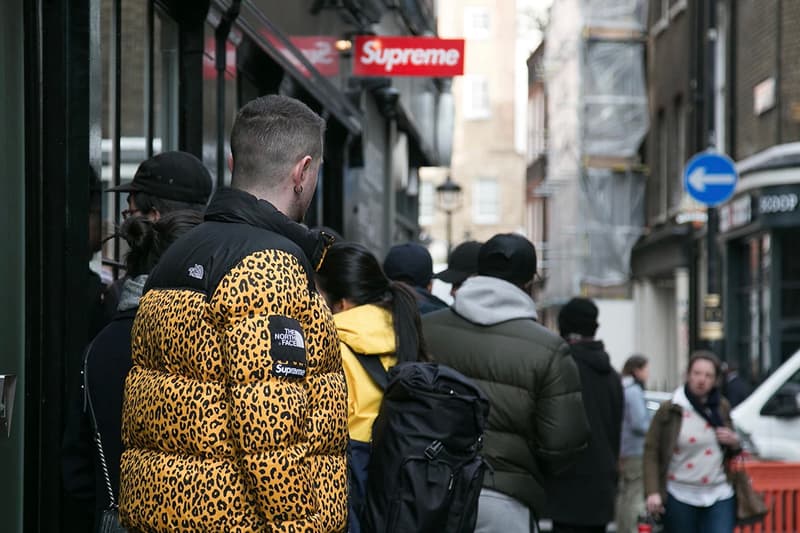 Fashion
Supreme's London Store Sign Is Stolen by Man Who Shows It off in a Music Video
The red and white logo sign is once again vandalized.
Supreme's London Store Sign Is Stolen by Man Who Shows It off in a Music Video
The red and white logo sign is once again vandalized.
Earlier this weekend in London, Supreme's famous red and white logo sign once again became a target of vandalism. In a video shared by Supreme Leaks News on Instagram, the culprit is seen detaching the sign from the wall completely and immediately running away from the scene. The young man's face is shown clearly towards the end of the clip.
Following the incident, Instagram user @realsudden has posted an ad-hoc music video in which his friends and himself are seen dancing and bragging about the stolen sign.
You may remember that back in September, 2018, the Supreme London storefront was defaced by a man who's caught on surveillance camera trying to rip off the shop sign. At the time, it was reported that the brand's London store manager, Dan Jagger, offered to reward anyone who could identify the vandal "a box logo crewneck in any color" for free.
Supreme has yet to respond regarding the recent event. In the meantime, watch the videos below to see how it all happened.
Share this article