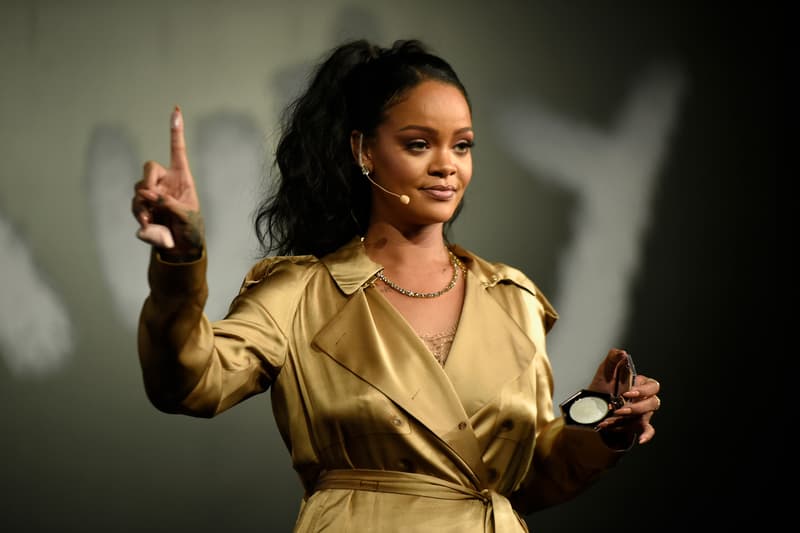 Music
Rihanna Is Suing Her Father Over Misuse of Fenty Trademark for $75 Million USD
The singer claims he exploited her last name.
Rihanna Is Suing Her Father Over Misuse of Fenty Trademark for $75 Million USD
The singer claims he exploited her last name.
Rihanna has been raking in money thanks to the simple trademark of her last name: "Fenty." Under this brand name, the global singer has launched Fenty Beauty and the discontinued line Fenty PUMA by Rihanna to name a few ventures. Recently, Rihanna filed a lawsuit against her father Ronald Fenty in the amount of $75 million USD, over the name of his entertainment company.
Forbes reports that Rihanna alleges that her father's talent development company titled Fenty Entertainment LLC., which was created in 2017 "breaches her copyright of the "Fenty" name. Even though her father passed her last name down to her, she believes he is profiting from Fenty Beauty's success. After its launch in 2017, the cosmetics line reportedly sold $100 million worth of products in its first 40 days, as reported by Vogue.
She also claims that despite her father and his business partner, Moses Joktan Perkins having no affiliation with her, they have still managed to exploit her name. According to Forbes, Rihanna's representatives claim he has done this in order to "solicit millions of dollars" from people. She even expressed that he accepted a $15 million USD exclusive concert deal on her behalf. The songstress did not authorize this deal.
Ahead of the filing of the suit in California federal court, Rihanna sent several cease and desist letters which were allegedly ignored. She is currently requesting an injunction to stop her father from further utilizing the Fenty trademarks in addition to damages. This injunction includes reasons explained as "false advertising, false designation of origin, and more."
Stay tuned as more details emerge.
Share this article