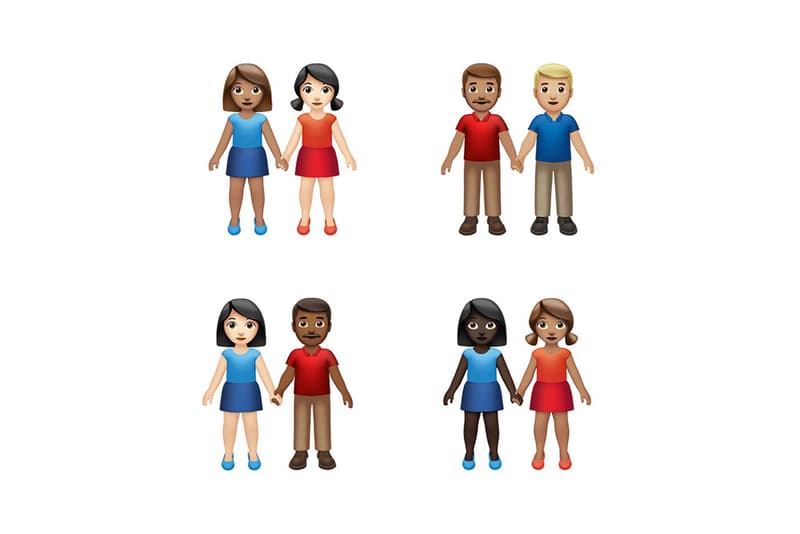 Apple Has Released 230 New Emojis for Its iOS 13.2 Beta 2
Focusing on inclusivity.
Following the release of the 60 emojis last July, Apple has just announced an additional 230 new additions for its iOS 13.2 beta. The update features 59 new characters as part of the Unicode, but with the additional feature of gender variations and skin tones, the number adds up to 230.
One of the most notable additions is the "people holding hands" emoji that allows users to customize the skin tone and genders of the couple. Another highlight is the new accessibility-focused additions that include an ear with a hearing aid, a mechanical arm/leg, a person in a wheelchair, a guide dog and more.
For you animal lovers out there, an orangutan, a sloth, an otter, a skunk and a flamingo have been included in the update. As for food, you'll find garlic, onion, waffles, a falafel, butter, an oyster, a beverage box, a maté and ice cubes in the selection.
The official release date for the iOS 13.2 has not been announced yet. In the meantime, head on over to Emojipedia's website to view the full list.
In other Apple-related news, here's what we know so far about Apple's yet-to-be-announced AirPods 3.
Share this article