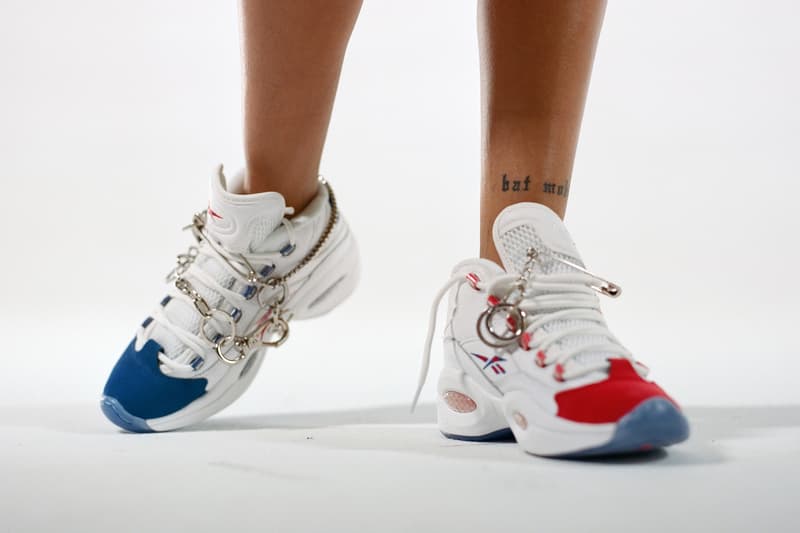 1 of 7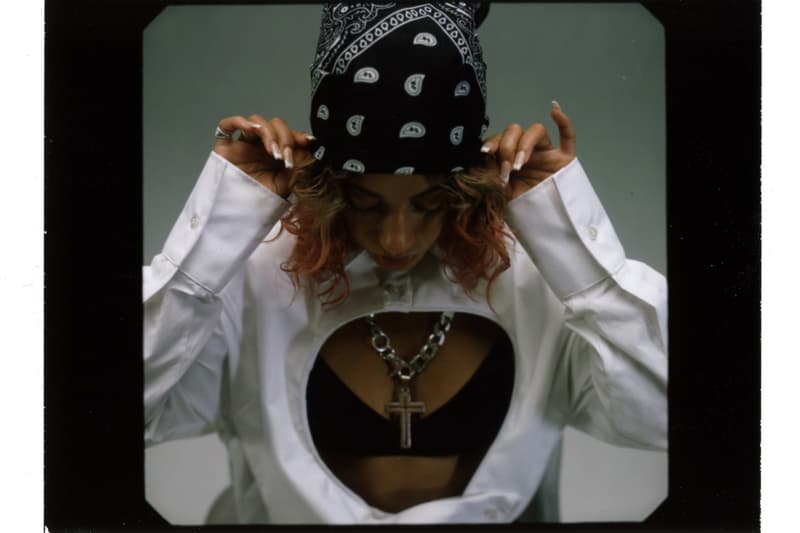 2 of 7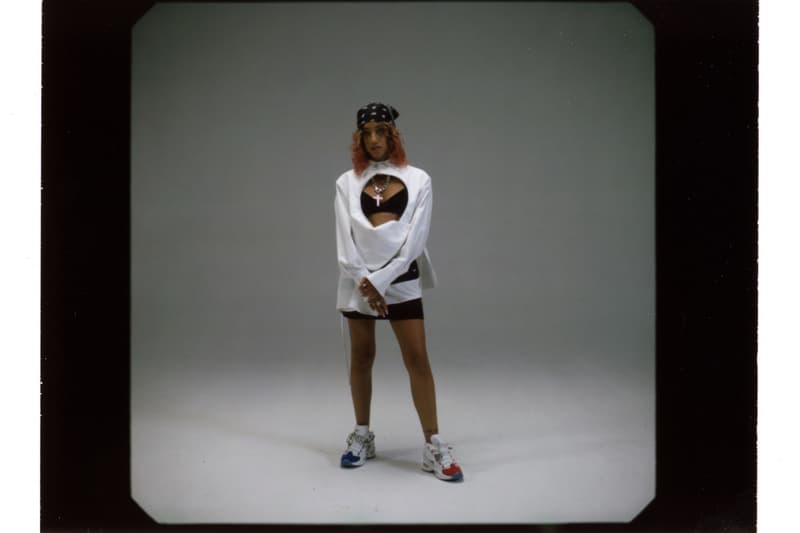 3 of 7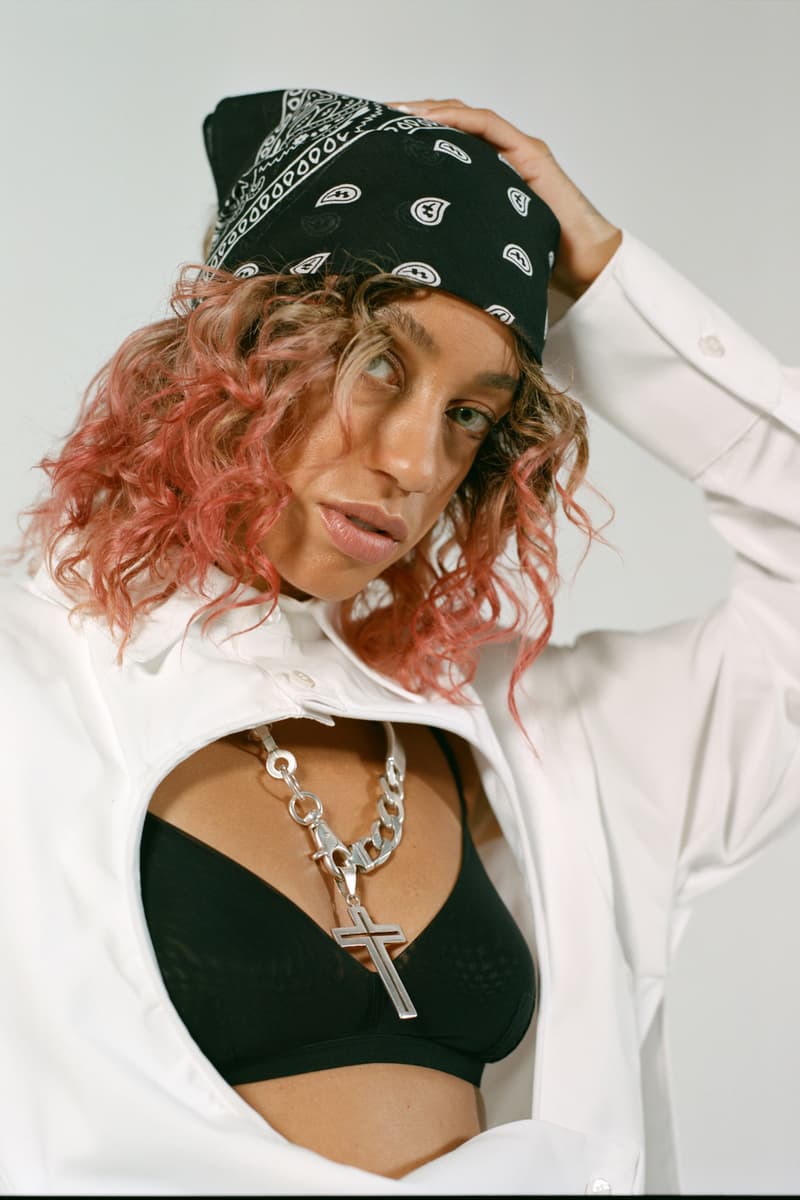 4 of 7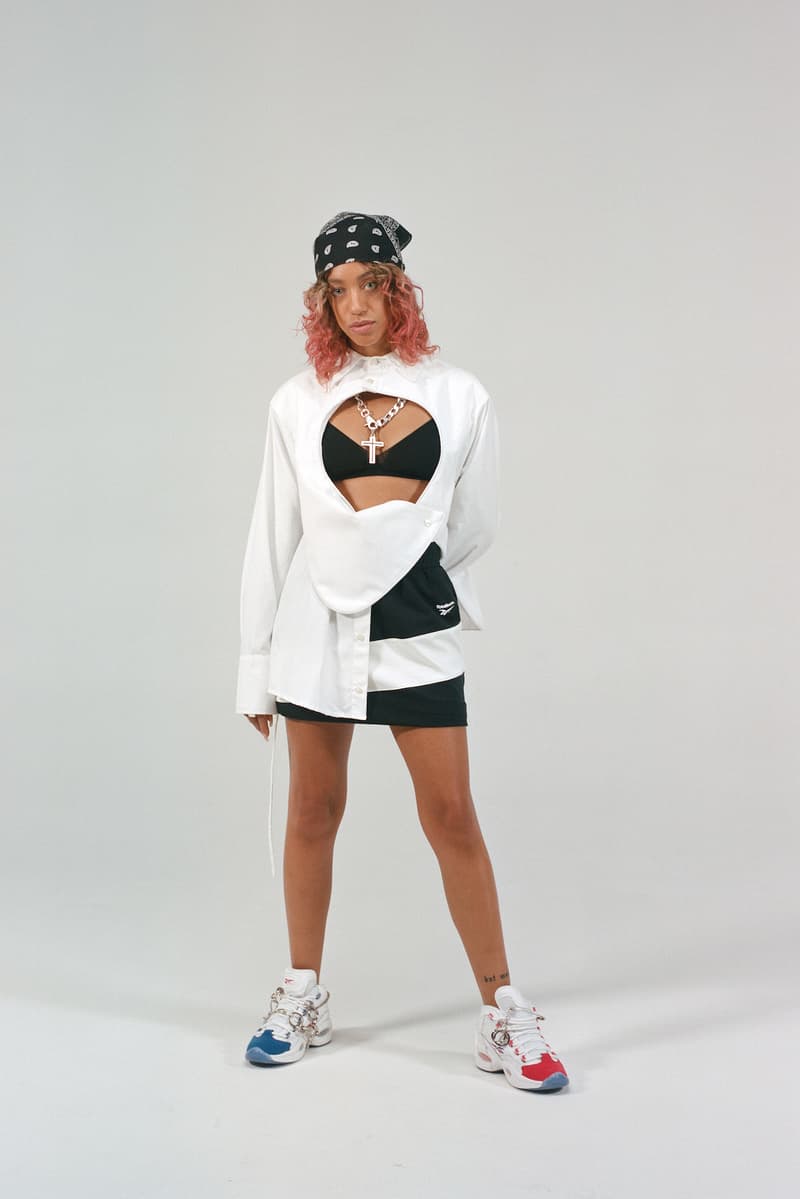 5 of 7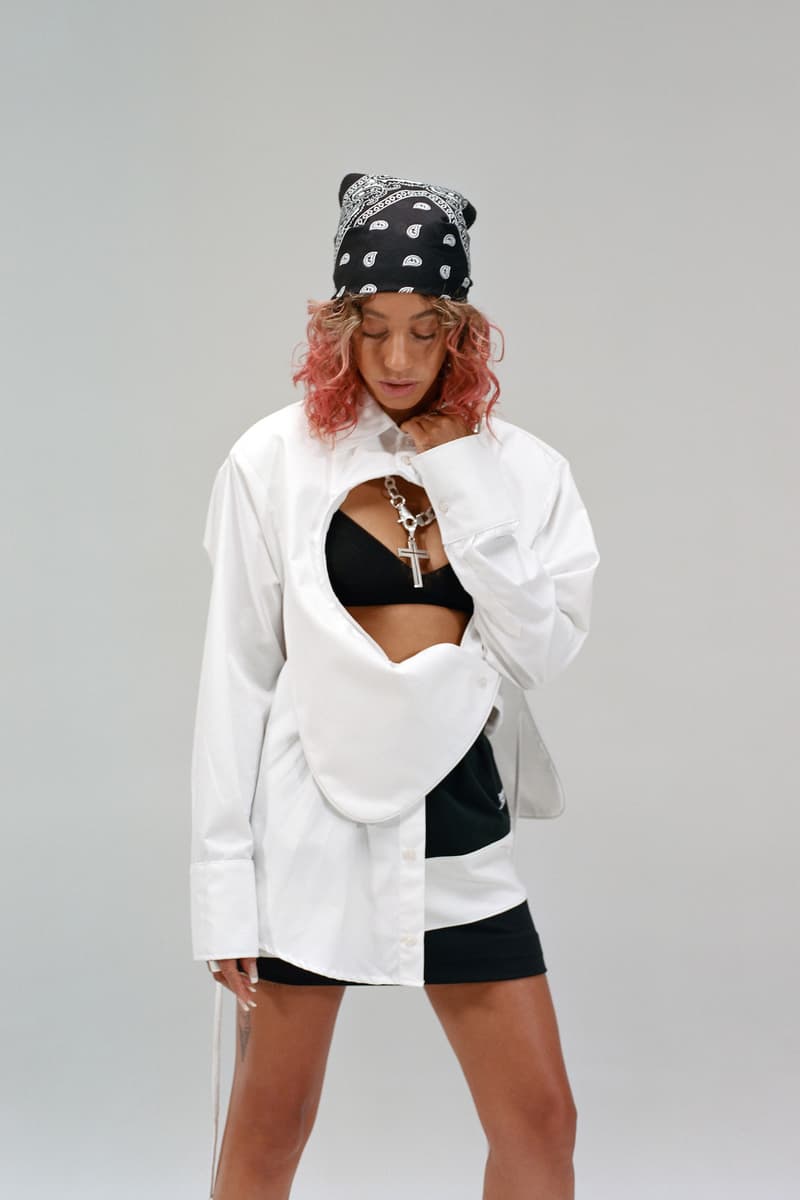 6 of 7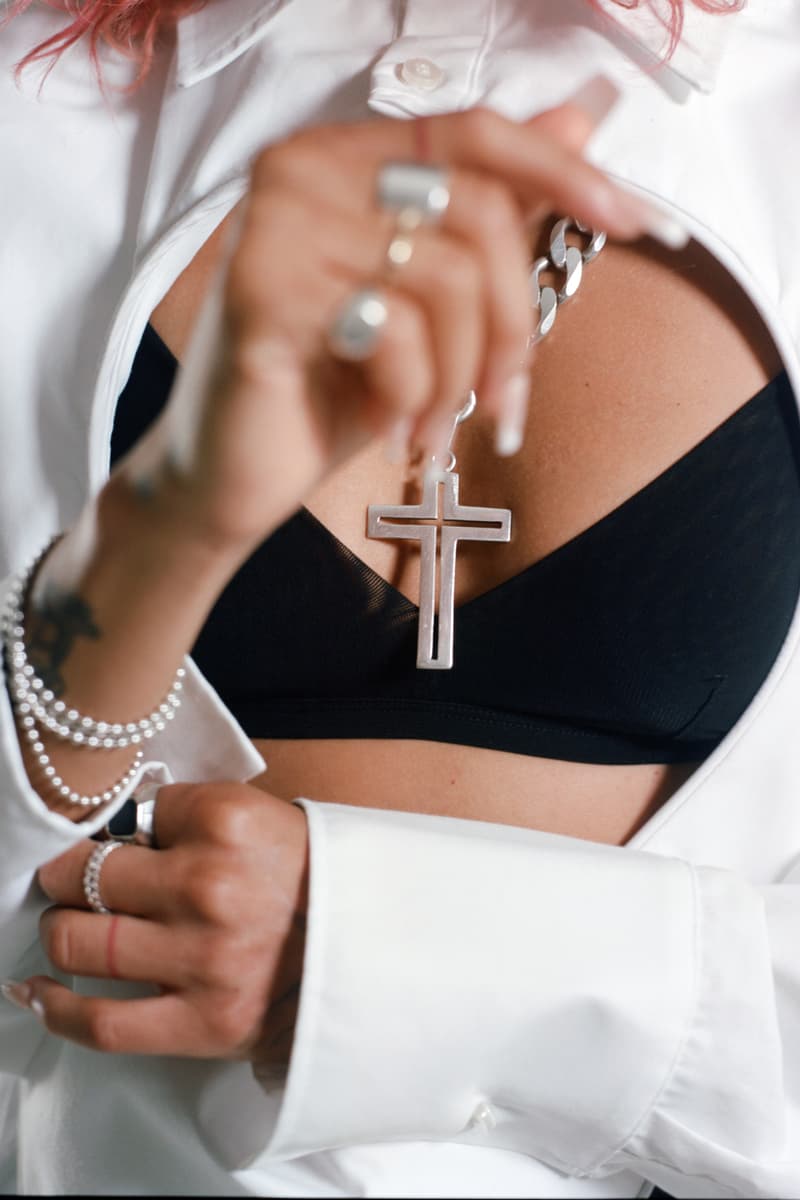 7 of 7
Footwear
Reebok Teams up With Jewelry Designer Martine Ali for Its Latest Campaign
Read our exclusive interview with the designer.
Reebok Teams up With Jewelry Designer Martine Ali for Its Latest Campaign
Read our exclusive interview with the designer.
Reebok has just launched its Crossover U campaign, inspired by Allen Iverson who wore the label's signature Question Mid sneaker during his debut in 1996, and has created a new silhouette in homage of the athlete. Introducing the Question Mid Double Cross, Reebok has tapped a handful of designers to work on the campaign with the brand, with a campaign that will "leverage the crossover as a platform to celebrate those who embrace the unexpected in their creative work."
Among the creatives is jewelry designer Martine Ali, who has built a cult following from her iconic chains, which are all handmade in her Brooklyn studio. Ahead of the campaign's release, we had the chance to sit down with Martine Ali to chat about the campaign, Allen Iverson and inspirations. Keep reading below for our exclusive interview.
Considering that you specialize in jewelry, what made you say yes to teaming up with Reebok?
I've teamed up with Reebok on this project to launch a special campaign not only celebrating Allen Iverson's career and history with the brand, but celebrating his legacy through the relaunch of the Question Mid Double Cross. Iverson was always seen sporting amazing jewelry – the heavy gold and metal chains that he wore during his career have influenced my work and I'm so happy to be a part of this campaign that honors a legend.
What was your inspiration behind the Crossover U design?
I wanted to do something that really was bold and heavy, but I also wanted to play with a bit of asymmetry that's different and unexpected. I remember this very specific length necklace Iverson wore – the belly button chain. It wasn't a choker, it wasn't even a mid-chest, it was like a lower necklace. It was that piece that I started seeing all over the place once I saw Iverson wear it and it inspired this design.
How strong do you think Allen Iverson's impact is on today's generation?
I feel kind of like, it wasn't he was gracing everyone with his presence, but he kind of had this energy of not really needing to impress anybody, which I think was really kind of inspirational as someone that was young watching him. He really gives this sense of confidence without seeking people's approval which is extremely impactful and a strong message to a younger generation.
I think that that's really important to kind of remember that just because you don't show up in a suit doesn't mean that you're not going to be better than everyone else on the court. And that was really something that I thought was really unique about what he was doing – the way that he looked was so casual and it was almost kind of this fake-out.
In what way has Iverson influenced your work?
My own personal/professional narrative has been inspired by Allen Iverson's boundary breaking attitude. He had this energy of not really needing to impress anybody and that inspires me and the way I work. I don't want to wear jewelry the way anyone else wears it. I love figuring out a really subtle way to stay original with my designs.
Should we expect any more exciting collaborations this year?
I do have some really fun projects in the works. I'm really excited to work with more musicians – interpreting their work into not even jewelry pieces but just a wearable vibe. I also have to things in the works with a very very major female street wear icon.
Share this article