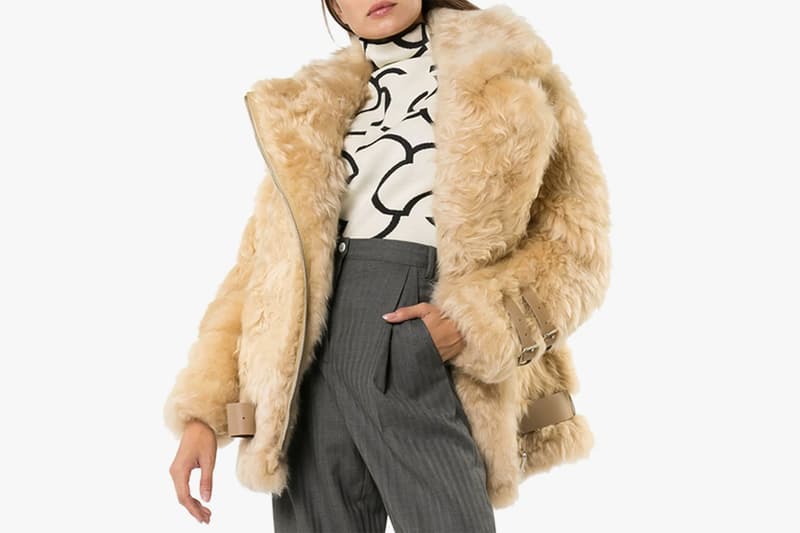 Fashion
California Officially Banned the Manufacture and Sale of Fur Products
Becoming the first state to do so.
California Officially Banned the Manufacture and Sale of Fur Products
Becoming the first state to do so.
Last week, California became the first state to officially ban the manufacture and sale of fur products. According to The Fashion Law, Governor Gavin Newsom signed the Assembly Bill 44 stating that as of January 1, 2023, it will be unlawful to "sell, offer for sale, display for sale, trade, or otherwise distribute for monetary or nonmonetary consideration a fur product."
Assembly Member Laura Friedman, who first brought up the bill to the California state back in December 2018, said in a statement that "AB 44 ushers in a more sustainable and cruelty-free future for the fashion industry and California consumers alike." Reports also state that the bill bans any product bearing "any animal skin or part thereof with hair, fleece, or fur fibers attached thereto, with 'fur product' meaning any article of clothing or covering for any part of the body, or any fashion accessory, including, but not limited to, handbags, shoes, slippers, hats, earmuffs, scarves, shawls, gloves, jewelry, keychains, toys or trinkets, and home accessories and decor, that is made in whole or in part of fur."
Once the bill is in full effect by 2023, exceptions to it will only apply to "deerskin, sheepskin, or goatskin with hair attached thereto" and "an animal skin or part thereof that is to be converted into leather." Religious purposes, taxidermy and fur used for "traditional tribal, cultural, or spiritual purposes by a member of a federally recognized Native American tribe or a non-federally recognized California Native American tribe" will also be exempt.
California is the first state out of many as Hawaii and New York have been reportedly introduced to a similar legislation. Stay tuned as we wait for more details to emerge.
In the meantime, have you checked out Reformation x New Balance's sustainable sneakers?
---
Share this article