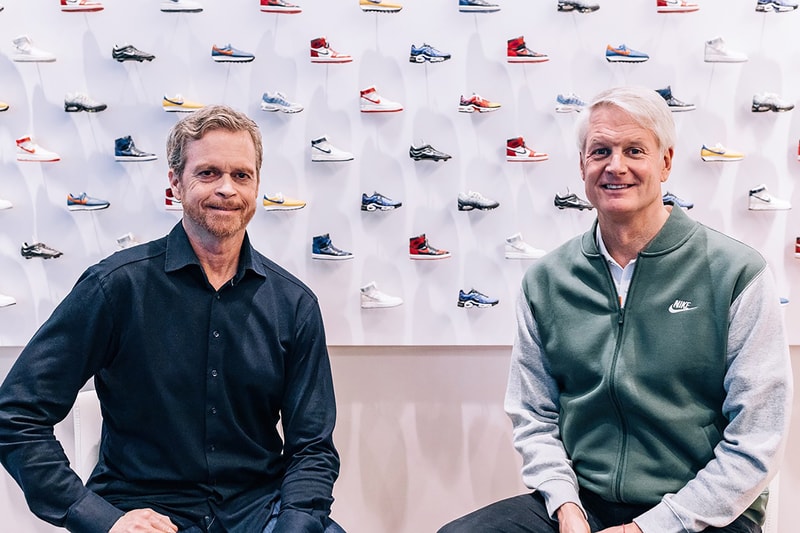 Footwear
Nike's President & CEO Mark Parker Is Officially Stepping Down From His Role
Former eBay CEO John Donahoe will be taking his place.
Nike's President & CEO Mark Parker Is Officially Stepping Down From His Role
Former eBay CEO John Donahoe will be taking his place.
After 13 years as Nike's CEO and three years as President, Mark Parker has officially announced that he will be stepping down from his long-time role, and will be replaced by board member and former eBay CEO John Donahoe. Parker will instead take on the role of Executive Chairman within the sportswear company.
Parker said in an official statement:
"I am delighted John will join our team. His expertise in digital commerce, technology, global strategy and leadership combined with his strong relationship with the brand, make him ideally suited to accelerate our digital transformation and to build on the positive impact of our Consumer Direct Offense. I look forward to continuing to lead the Board as Executive Chairman, as well as partnering closely with John and the management team to help him transition to his new role."
Since 2014, Donahoe has been on the Board of Nike and is looking forward to his new responsibilities within the company and helping it grow even further. He notes:
"It is an honor to become President and CEO of this amazing, innovative company, and to join the more than 76,000 talented and passionate employees dedicated to serving athletes. Over the last five years, I've been proud to be connected to Nike through my role on the Board and now look forward to being a full-time member of the team, working even more closely with Mark, building on Nike's success and seizing the opportunities ahead."
The role change will officially take effect on January 13, 2020, where Donahoe and Parker will still work closely together along with the brand's senior management team. For more Nike-related news, the brand has just unveiled its latest winter ACG collection.
---
Share this article