Here's Where to Cop the Nike Air Max 97 MSCHF x INRI Jesus Shoes
Filled with 60cc of Holy Water from the River Jordan.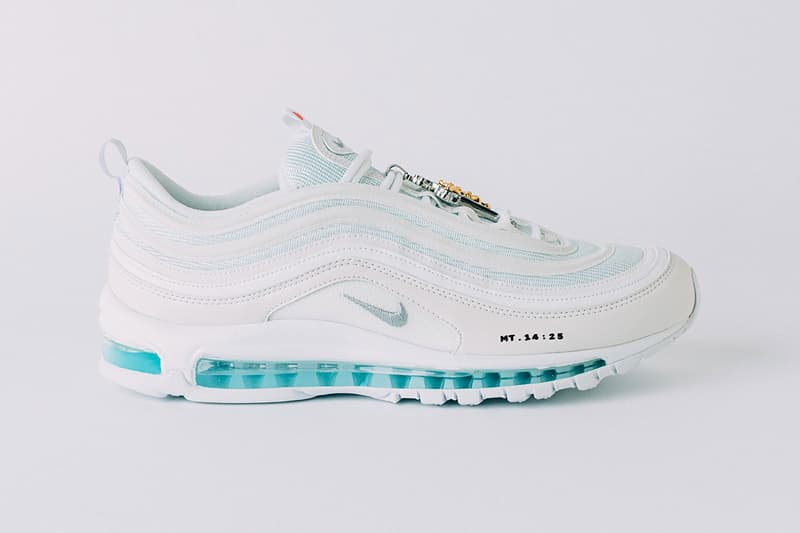 1 of 9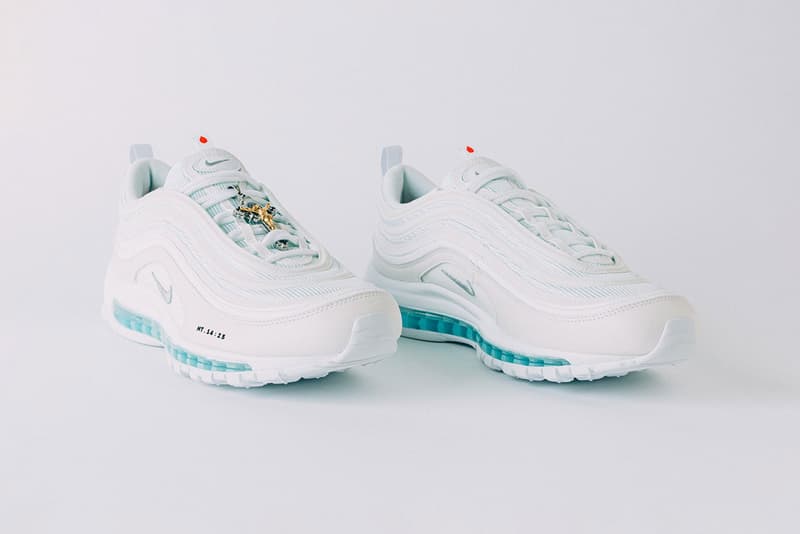 2 of 9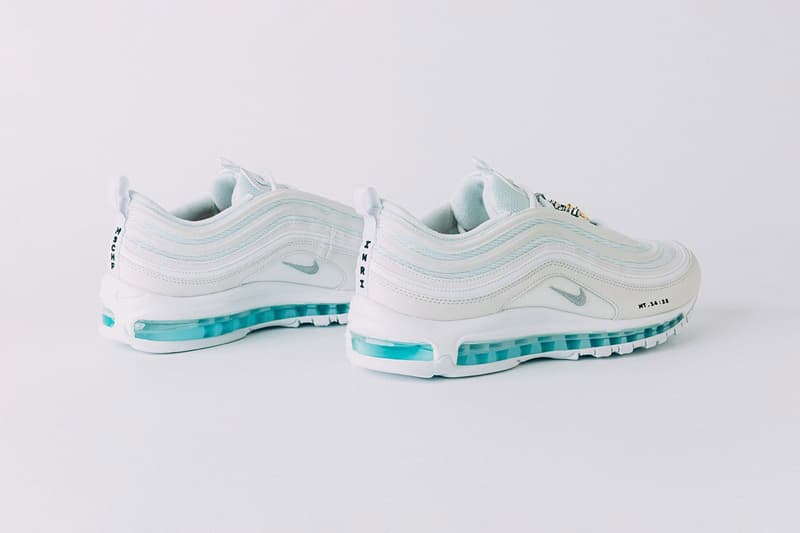 3 of 9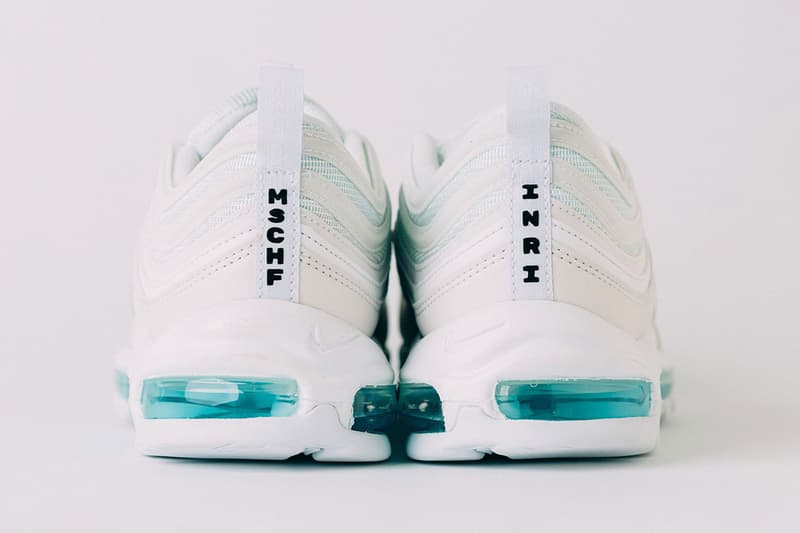 4 of 9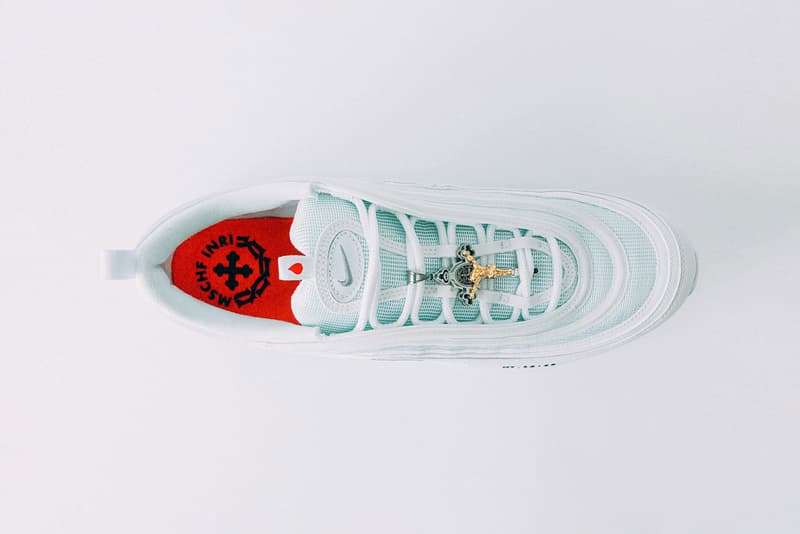 5 of 9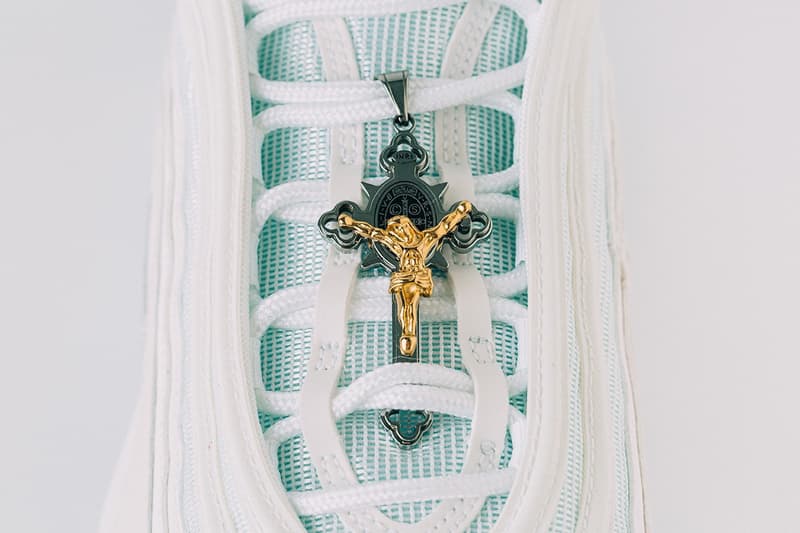 6 of 9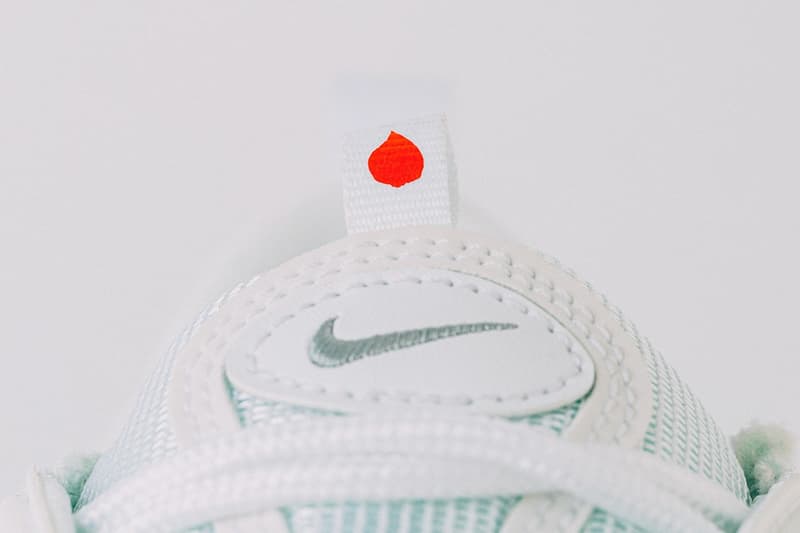 7 of 9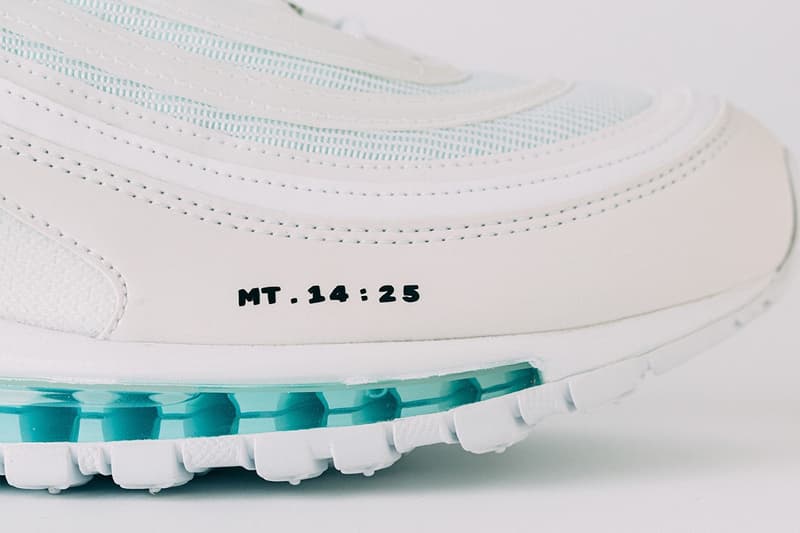 8 of 9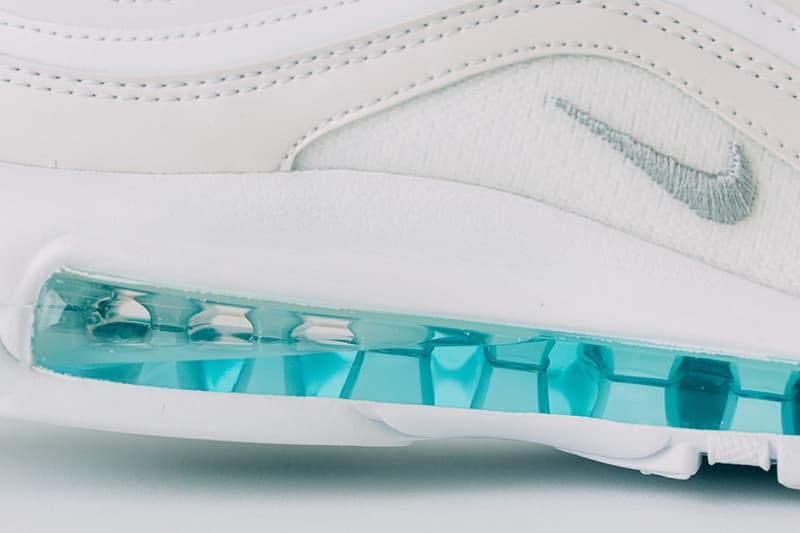 9 of 9
Brooklyn-based brand MSCHF has just released a customized Nike Air Max 97 dubbed the "Jesus Shoes." The unique pair has been injected with 60 cubic centimeters of Holy Water extracted from the River Jordan, essentially drawing inspiration from the time Jesus could walk on water in Matthew 14:25.
Known for its stunning jewels and traditional red shoes, MSCHF has incorporated the essence of The Vatican into the silhouette. The design includes red insoles that have been scented with Frankincense, a steel crucifix on the lacing system and a Matthew 14:25 inscription on the toe box in black. Its baby blue and teal colorway mimic the flow of the water which blends seamlessly against the crisp white canvas. To top it off, the sneakers are placed in a box that features a modified version of the Papal Seal, as well as an angel extracted from Albrecht Durer's 1514 engraving Melencolia I.
The Nike Air Max 97 MSCHF x INRI Jesus Shoes originally retailed for $1,425 USD which sold out within a minute on its release date earlier this week. However, the pair can still be bought on the StockX's website, but with prices starting at $2,499 USD.
In case you missed it, take a look at the Air Max 97 in "Light Soft Pink/Summit White."