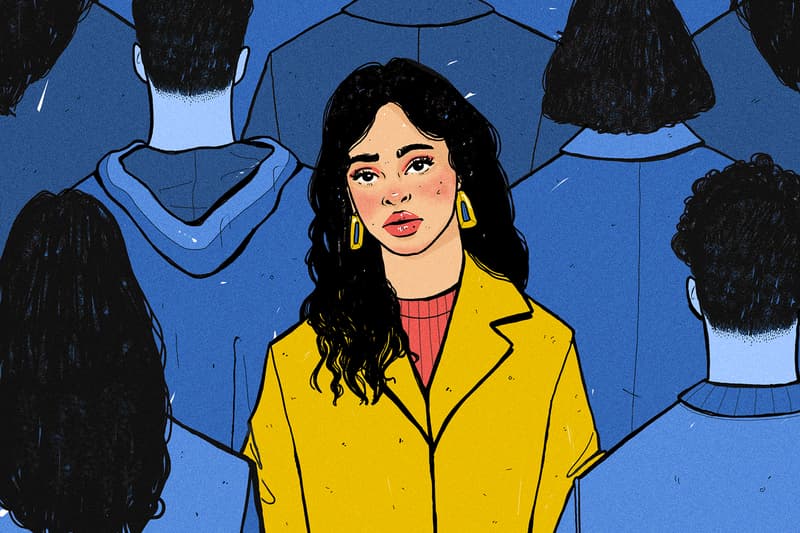 Culture
Mental Health Awareness Week: A Story on Getting Over Anxiety Attacks
'I Don't Want to Be Crazy' author Samantha Schutz shares her honest experience with anxiety through college.
Mental Health Awareness Week: A Story on Getting Over Anxiety Attacks
'I Don't Want to Be Crazy' author Samantha Schutz shares her honest experience with anxiety through college.
I had expectations – a fantasy, really – about going away to college. And it had very little to do with academics. It was all about transformation. I was marking a new chapter in my life, one that separated childhood and high school from what lay before me. I had the expectation that by leaving home, I would grow into the person I was always been meant to be. Unpacking in my dorm room would be turning to that first clean page. Life was going to get better. Better than living in my parents' house. Better than being on the fringes in high school. Better than my maddening "boyfriend" who never seemed to do … anything.
The first few weeks of freshman year were filled with typical college experiences. Lots of wandering in circles not sure how to get where I was going. Getting used to living in a room with a stranger. Feeling awkward, but also hopeful as I made a few friends. I was also taking classes that intrigued me and were widening my understanding of the world around me. While all of these experiences were moving me closer to this new life, one was pulling me away.
Seemingly out of nowhere, I started having intense bursts of fear. It happened in class, the dining hall, at parties. I felt as if I were not in control of my body or mind. I was convinced that I was going to go faint or die. During those moments, I felt desperate to find safety and comfort. I couldn't see a pattern of when they would hit and that made the basic act of existing feel dangerous.
Each attack was a wound that depleted me. The more wounds I sustained, the more vulnerable I felt, the more attacks I'd have.
I went from having a few a week to several a day. If I wasn't having one of these bursts, I was expending a lot of energy worrying about having one or feeling sick as I tried to recover in the aftermath. It was a painful and exhausting cycle.
The way I moved throughout my days changed. I went back to my dorm room between classes to rest. I became less be social, and when I did go out, I often went home early. I regularly left class to hide out in the bathroom and calm myself down and made frequent trips to the Health Center. The fantasy of turning into a new person was being replaced with a new narrative I told myself: I had gone crazy and all the things I hoped for in my life – that my parents hoped for – were gone. I had no idea that what I was feeling had a diagnosis: panic disorder.
It took me a few weeks before I was able to see that this was not how my life had to be. I could ask for professional help. I made an appointment at my college's Mental Health Center. Step one was seeing a therapist to talk about what I was feeling. Sitting across from the therapist, I cried and told her all the terrifying thoughts that regularly raced through my mind. It was painful and embarrassing, but it made me feel lighter. Along the way, she explained that my fight or flight reaction had gone haywire and that we could get it back on track though therapy and learning some coping techniques. She also wanted me to go to a psychiatrist to talk about medication – that was step two.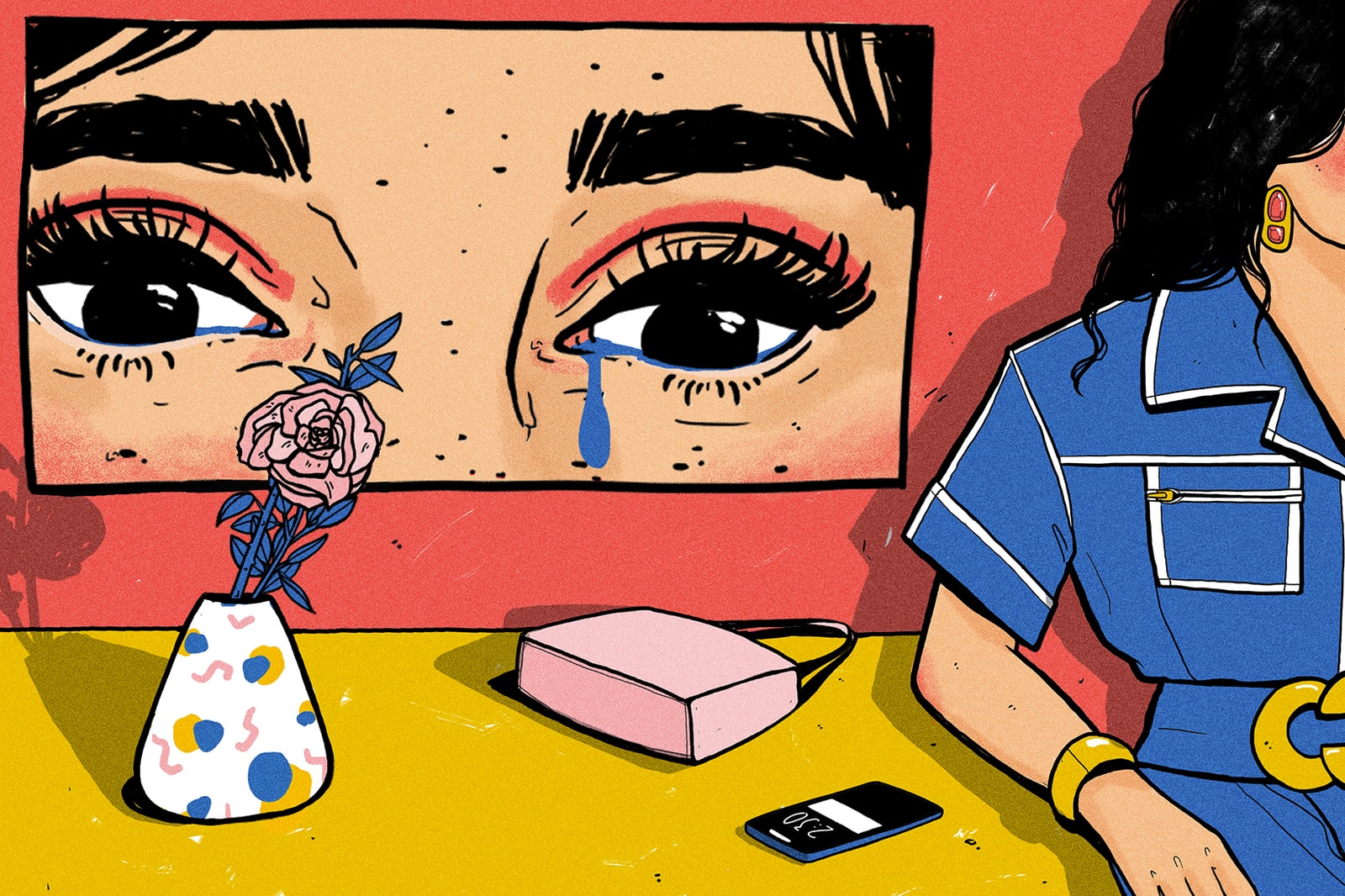 After months of therapy and medication, my anxiety leveled out. The panic wasn't gone, but it wasn't as loud or as frequent as it had been. By the spring of my sophomore year, the panic was even further behind me and with the help of my therapist and psychiatrist, I was able to go off medication. It felt like a triumph. I continued to see a therapist over the next few months and the panic was mostly quiet. It even seemed far enough behind me that I was excited to spend the second semester of junior year in Paris. But so much newness, traveling and uncertainty brought the panic back in full force.
It brought back crying in restaurant bathrooms, not trusting my own body, and wanting to crawl into bed and sleep until it was all over.
This time, I chose to work with a new psychiatrist to do both talk therapy and medication management. The first new medication I was prescribed had side effects that were too powerful to bear, but the second one worked with ease. And so the months-long work began again and the healing and recovery followed.
A year later, I graduated from college and moved back to my parents' house. The adjustment of moving home was even harder than leaving four years earlier. Coming home with no job, no schedule, and seeing an uncertain future ahead of me was completely paralyzing. Being home meant I'd have to find a new therapist and a new psychiatrist and that new medications would be prescribed. Rinse and repeat.
Several good months turned into two years and I continued to take medication and go to therapy. While I wasn't having panics attacks, their shadow still trailed behind me. The kinds of places I used to have panic attacks in still made me uncomfortable. And I still did things like not checking my coat at a bar in case I needed to make a quick exit. I still felt uncomfortable in dim lighting since that effect mimicked a foggy feeling I'd get while having a panic attack. Those feelings and behaviors didn't make logical sense since I wasn't actually having panic attacks. But logic had nothing to do with it.
All those years of panic attacks, all those wounds, were a trauma that my body and mind weren't ready to let go of.
So I decided that if I could remind myself of how bad things were in college, I could, by contrast, convince myself how different and good my life was now. Then maybe I could start letting go of some of the things that were holding me back. So I took out my old journals and started reading. I only had to read a few pages to see how bad things had been. The difference between "then" and "now" was stark. Cracking open those journals proved to be a huge turning point.
In the fifteen years that followed, panic attacks were incredibly rare. Dealing with transitions around new jobs and new apartments were met with totally appropriate amounts of anxiety that most people could identify with. There were periods when I chose to be in therapy and other times when I didn't feel I needed it. And I stayed on the same medication the whole time.
I don't know how I could have gotten through my freshman year and the challenging ones that laid ahead without the help of mental health professionals – especially since all signs were pointing to my anxiety getting worse while I was toughing it out on my own. Asking for help is not a sign of weakness. It's a sign of strength. It's you recognizing that life can be better—that you want it to be better – and you need help finding the tools to get there.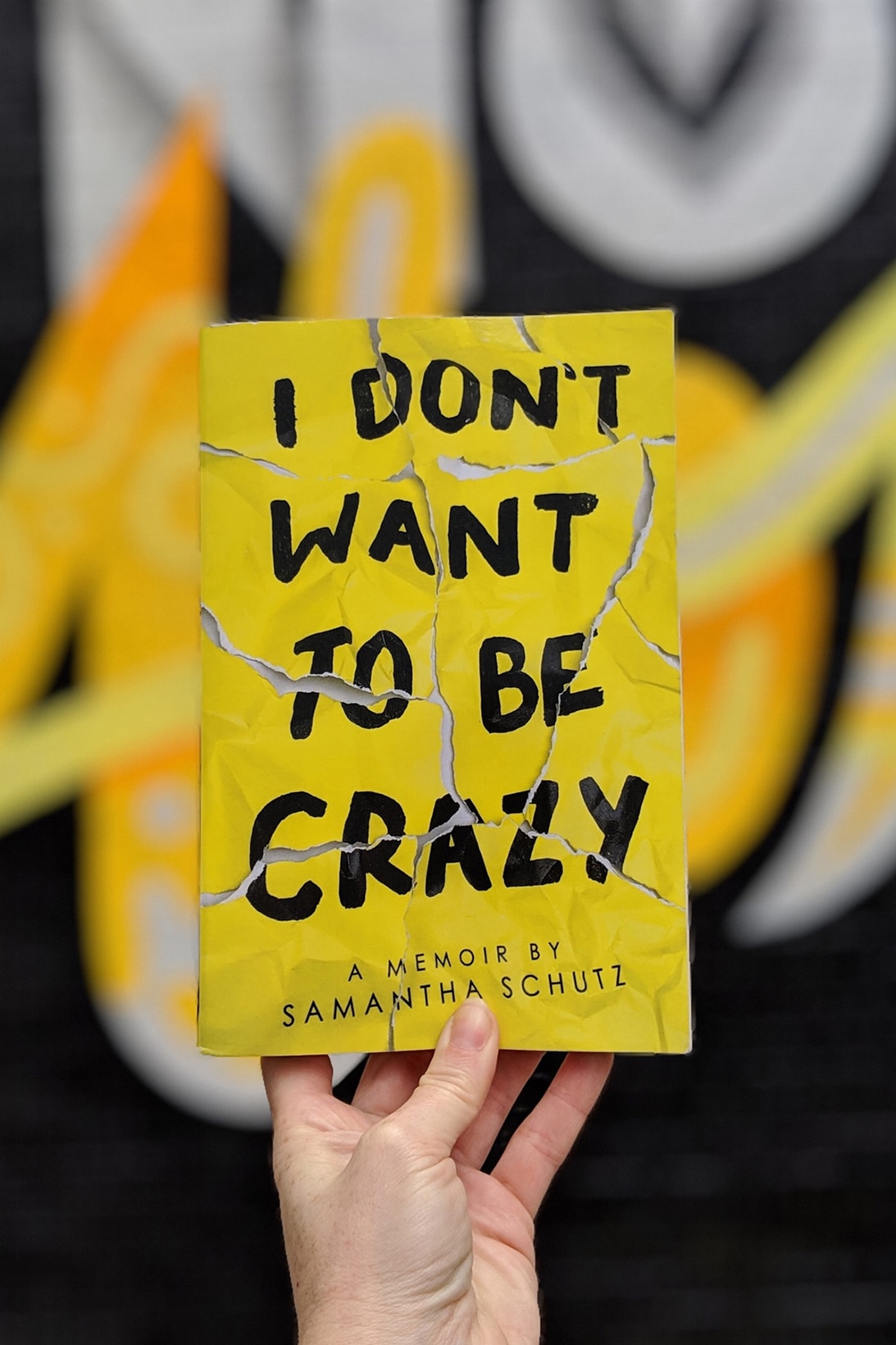 ---
Samantha Schutz is a mental health advocate and the author of the critically-acclaimed anxiety disorder memoir, I Don't Want to Be Crazy. She curates You Make Me Feel Less Alone, a creative community of mental health support that features submissions of original art and writing about the things people are struggling with and is also the co-creator of the You Are Not Alone mural project. She lives in Brooklyn, New York.
Share this article