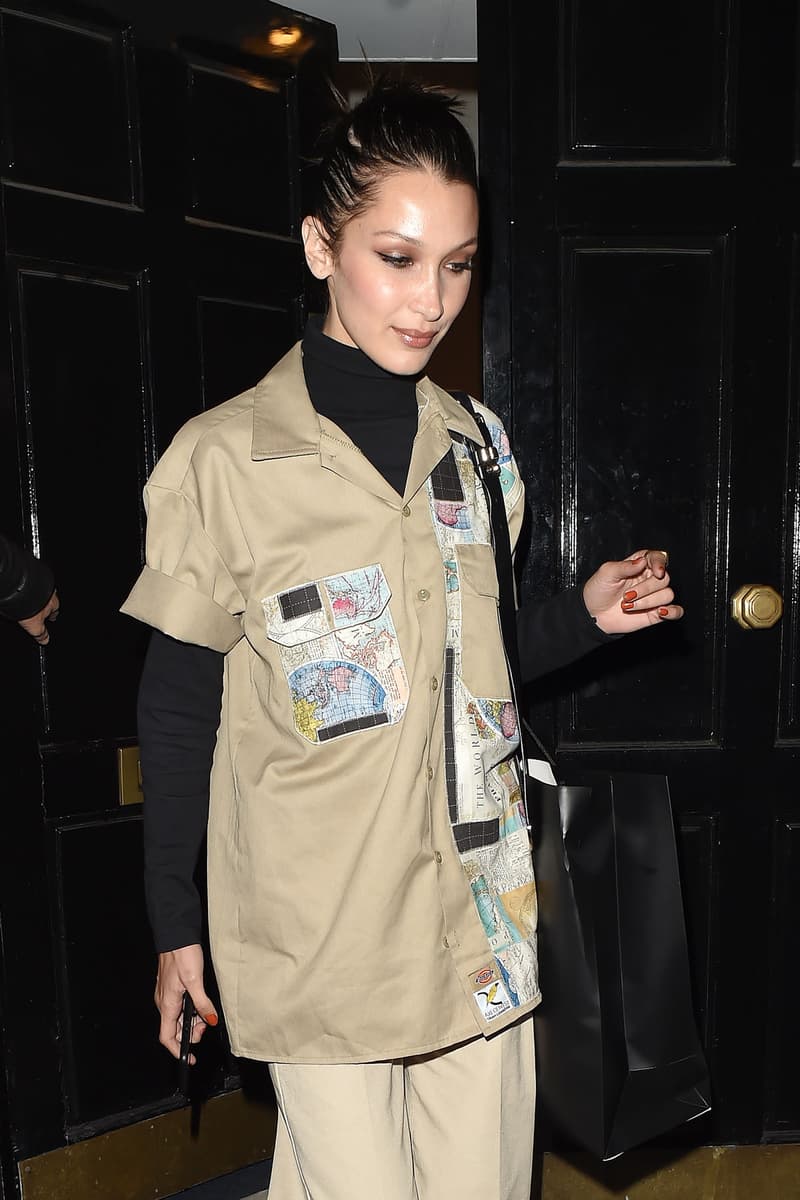 Meet the New Brand Behind Bella Hadid's Reworked Dickies Shirt
Discover the creators behind Hadid's "Map Pack."
Fashion
Meet the New Brand Behind Bella Hadid's Reworked Dickies Shirt
Discover the creators behind Hadid's "Map Pack."
Bella Hadid won at street style yet again, this time pairing a boxy patchwork work shirt with her signature slicked back hair. The designer behind the centerpiece of her outfit? Axecents by Orah LeMaître, an emerging label run by designer Joshua Coverdale and his mother.
The brand's Map Pack shirts, pants and patchwork garments are inspired by art Coverdale came across growing up as a skater, as well as his Caribbean roots (his family is from Trinidad). Quilt-like patches collaged onto items, including Dickies shirts and Levi's jeans are created from original paintings and illustrations by Coverdale. The design duo create each of their unique, one-of-one designs using repurposed deadstock fabric.
In addition to receiving Hadid's stamp of approval, Axecents by Orah LeMaître has also been featured in GQ and Vogue, solidifying the brand as one to watch. Head to the label's website to shop your own Map Pack shirt, retailing for $250 USD.
Share this article