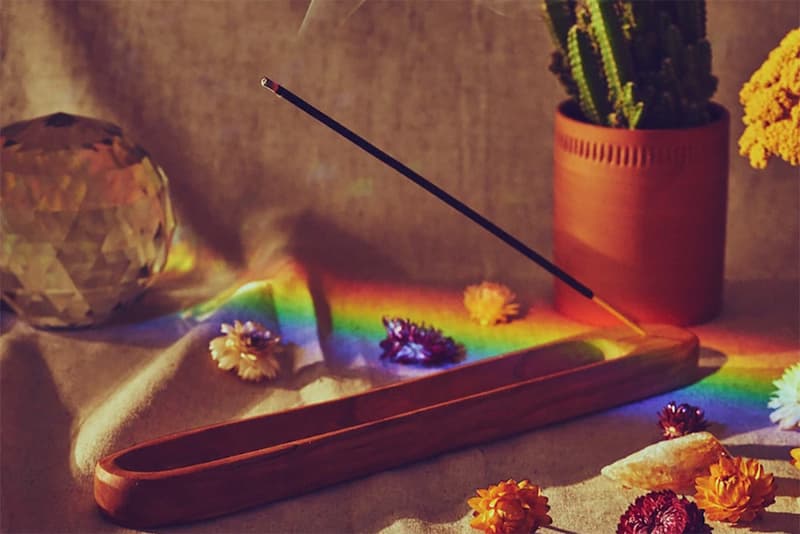 Home
These Are the Best Incense Sticks & Burners for Cozying up Your Room
For ultimate relaxation at home.
These Are the Best Incense Sticks & Burners for Cozying up Your Room
For ultimate relaxation at home.
Whether you're busy working or studying from home, practicing yoga or simply relaxing in bed, burning incense is one of the best ways to cozy up your room. For those looking for ways to fill up their space with fragrant scents other than lighting candles or using diffusers, we've rounded up a list of best incense sticks and burners to add to your home.
Featuring brands like Oribe, Addition Studio and L'Objet, these scents are perfect for relaxation, with notes of jasmine and sandalwood as well as eucalyptus and acacia. For a deeper rose scent, you can opt for Gucci's Inventum Incense Sticks and pair them with the luxury house's signature bee-shaped burner. On the more affordable end of the spectrum, P.F. Candle Co offers incense sticks taking inspiration from the scent of spring's first bloom in the desert. To elevate your space and also to prevent ashes from falling on your furniture, make sure to pair with burners in all kinds of shapes, from minimal options like Cinnamon Projects' dalmation stone burner and L'Objet's lip-shaped porcelain version, to Neighborhood's statement chamber and Fornasetti's tray covered with the label's signature sketches.
Scroll down below to take a look at some of the best incense and holders out there.
For more home fragrances, check out some of our favorite scented candles this season.
INCENSE
BURNERS
Share this article