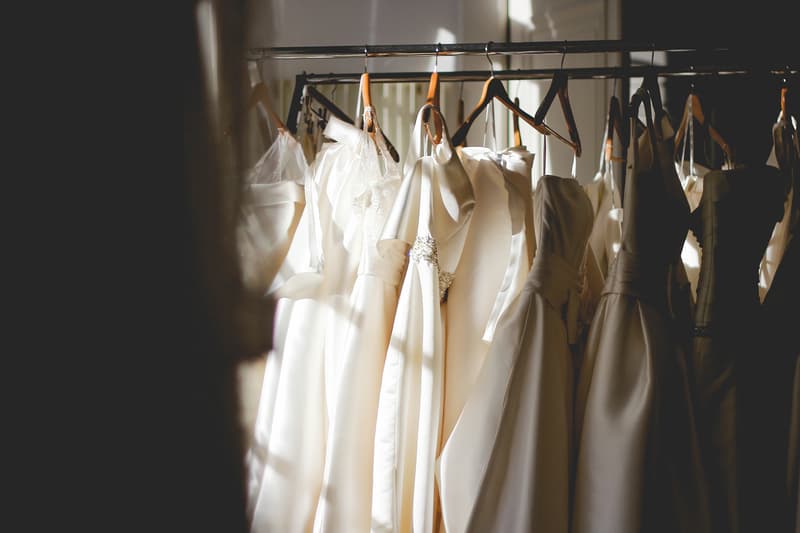 Fashion
5 of the Best Places to Rent Clothes Online in the U.S.
Save space, your wallet and the Earth.
5 of the Best Places to Rent Clothes Online in the U.S.
Save space, your wallet and the Earth.
The fashion world has been focusing heavily on the issue of sustainability with brands like A.P.C. expanding its "Recycling Program" and thrifting becoming a major shopping trend among environmentally cautious consumers. Renting clothes and accessories online has also been around over the past few years as a way of staying on top of the ever-changing trends while helping to save our planet at the same time. From monthly subscription options to platforms that allow users to connect directly with each other to minimize shipping fees, we've gathered some of the best online clothing rental services you can try out in the United States.
Read on for a brief introduction on how these platforms work, along with key featured brands as a guide to renting clothes online. For more on eco-friendly practices, learn about some of the best sustainable beauty brands out there. 
Featured Brands: Tibi, 3.1 Phillip Lim, Nanushka, STAUD and more
One of the pioneers for the entire idea of renting clothes online, Rent The Runway launched in 2009 to offer women options for formal wear. The startup now features items for all types of occasions with a monthly plan – with $159 USD a month, members can borrow four designer pieces and have them delivered to their doors in just a couple of days.
Featured Brands: Jacquemus, Vetements, Dior, Rejina Pyo and more
Launched earlier this year, By Rotation puts emphasis on inclusivity with the goal of making fashion accessible to all. Staying sustainable by not buying any inventory, the platform allows users to connect directly via its app with each other – items can either be shipped or exchanged in person.
Featured Brands: Anthropologie, Urban Outfitters, Kim Shui and more
Another newly-launched platform, Nuuly is a subscription service under Urban Outfitters that allows customers to rent six items at the price of $88 USD a month. Subscribers are offered free two-day shipping and returns, and can also pay a discounted price if they wish to keep the item they've rented.
Featured Brands: Louis Vuitton, Prada, Gucci, Saint Laurent and more
If you've been looking for the most affordable way to try out that one designer handbag you've been dreaming of, Bag Borrow or Steal is for you. Offering luxury accessories to be leased in one-month periods, you can keep the item for longer by simply paying for an extra month of rental. Users can also sell their own designer bags by filling out a form and uploading photos.
Featured Brands: Cult Gaia, Chloé, Chanel, Louis Vuitton and more
Through Tulerie's app, you can connect with anyone in the world to rent, borrow and share clothes. The major difference from other fashion sharing services is that it runs on an invitation-only basis, to minimize user risk as they are in direct contact with each other. To become a member, you'll have to complete an interview after registration.