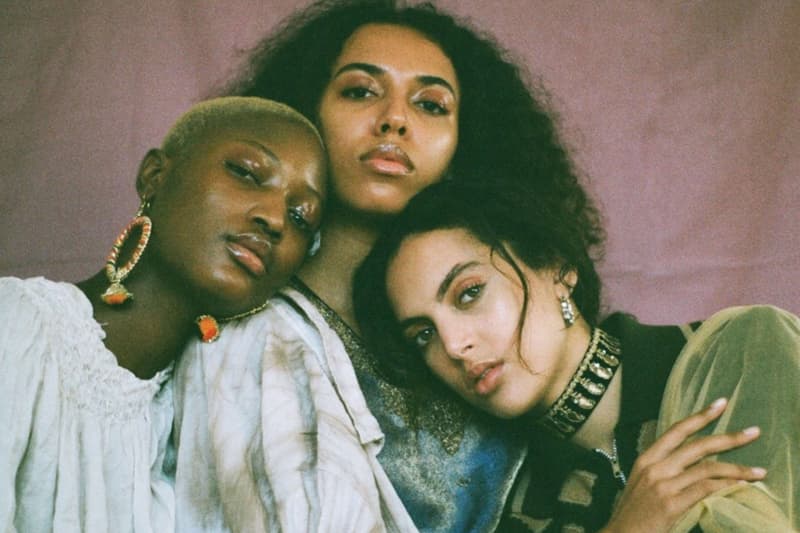 Culture
5 Female-Led UK Zines to Get on Your Radar
Covering everything from feminism, fashion and sport to teenage nostalgia.
5 Female-Led UK Zines to Get on Your Radar
Covering everything from feminism, fashion and sport to teenage nostalgia.
With the rise of digital and social media platforms, the argument that "print is dead" has been going strong for years now. Although sadly in that time many longstanding print publications have shuttered their physical counterparts, independent publishing is also flourishing, possibly more than ever before.
Thanks to the advancements in technology and design however, zines have progressed far beyond the cut, stick and photocopy process of their predecessors. While some still favor the retro aesthetic, many boast high-quality graphics and such polished imagery that they don't look at all out of place between the glossy magazines they share shelf-space with. Zine culture has always thrived on bringing together what are sometimes considered niche communities and interests but now, they're viable, fully-fledged business expanding into events, podcasts and more to bring their community together in real life.
We rounded up some of the best female-run zines from the UK that you need to get on your radar. Covering everything from intersectional feminism to football, fashion, cultural issues and more, scroll below and add these five publications to your reading list.
Created by Felicia Pennant, Season fuses the worlds of fashion and football through a predominantly female-focused lens. Starting as a biannual printed zine in 2016, Season's grown to include events, podcast series' and more to cater to its ever-growing community both in the UK and abroad. Pick up a copy for inspiring, empowering stories about female footballers and soccer fans, striking visuals and of course, stickers.
The mid-2000s were a peak time for emo and while some may never quite have grown out of the "phase," with the return of bands like My Chemical Romance, the nostalgia is at an all time high. London-based writer Marianne Eloise's Emo Diary zine series encompasses everything you loved and hated about those awkward teenage times, communicated through throwback pictures, screenshots of MSN conversations, illustrations and actual diary entries. Pull on your checkerboard Vans Slip-Ons and black nail polish and cop one of these zines like to feel like it's 2005 again.
With the tagline "Have faith in your own bad taste," pulled directly from a John Waters quote, Polyester has been going strong for five years and counting. The independent, intersectional feminist zine focuses on fashion, culture and hard-hitting real life issues, all with a touch of tongue-in-cheek visual and a wild color palette. More recently, editor-in-chief Ione Gamble has extended Polyester's efforts into podcasting, with conversational topics including everything from chronic illness and witchcraft to how to build a fashion business.
Initially founded by Jameela Elfaki, Azeema is now run by a power-trio comprising of Noor Alabdulbaqi and Sunayah Arshad. Running as an annual publication, Azeema has built a strong community of womxn of color, with heritage spanning the Middle East, North Africa, South Asia, diasporas and beyond. It both celebrates and creates representation and an authentic, inclusive space for stories about beauty, fashion, identity, mental health, cultural issues and so much more. The team have already put on some stellar events around London too, so keep an eye on their Instagram page for updates.
Witchcraft, has of course, had a long and frequently misconstrued history through time however in recent decades it's found its way into pop culture. Founder Elisabeth Krohn was inspired by both her fascination with "teenage witchcraft" and the contemporary witchcraft communities that exist online when it came to producing this unique magazine which focuses on subculture and the darker sides of femininity. It explores what it means to be a modern-day witch, with an emphasis on empowerment, self-development and positivity, all while acknowledging your personal shadows.
Share this article