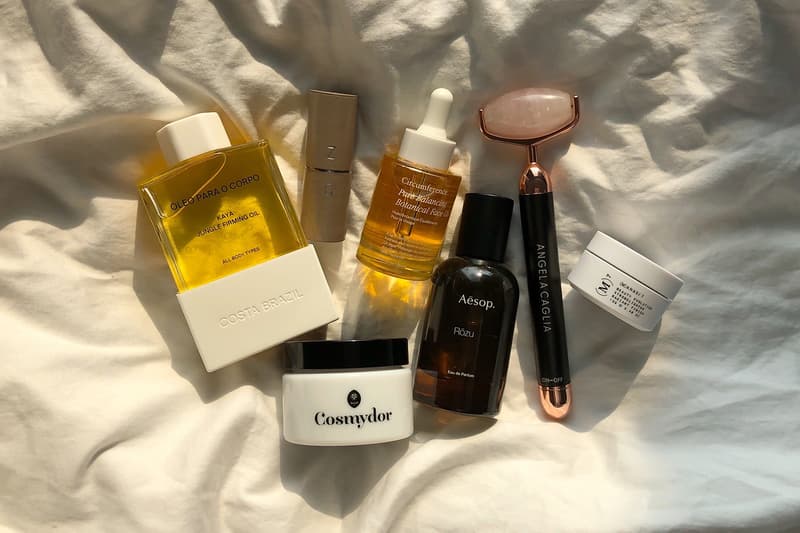 Beauty
Make a Change With These 15 Sustainable Beauty Brands
As we already know, there is no Planet B.
Make a Change With These 15 Sustainable Beauty Brands
As we already know, there is no Planet B.
Although Earth Day only takes place once a year, sustainable practices are ideally part of a comprehensive lifestyle that can be integrated into our routines year-round – may it be tiny first steps, or a large overhaul of changes. As the topic of responsible production and consumption comes to the forefront, we look to areas of day-to-day life that are affected. Unsurprisingly, sustainable beauty is a topic that often comes up in discussion within our editorial team. Much like fashion, sustainability in beauty and skincare can be defined by many different factors. However, whether it's in the way that the ingredients are sourced, or by the way that the packaging can be reused, one thing is for sure: change is coming for the beauty industry.
By using new technological developments, brands are creating more sustainable alternatives to disposable plastics and are discovering more optimal ways to source their ingredients. Regardless of whether the brand is shaking up the entire industry as a vanguard, or if they are simply making small changes that are accessible to consumers, it is clear that the beauty industry is experiencing a shift for the better. Read on to find out more about some of our favorite sustainable beauty brands, and how you can start to make small changes to your routine in order to contribute to the safe-keeping and longevity of the planet.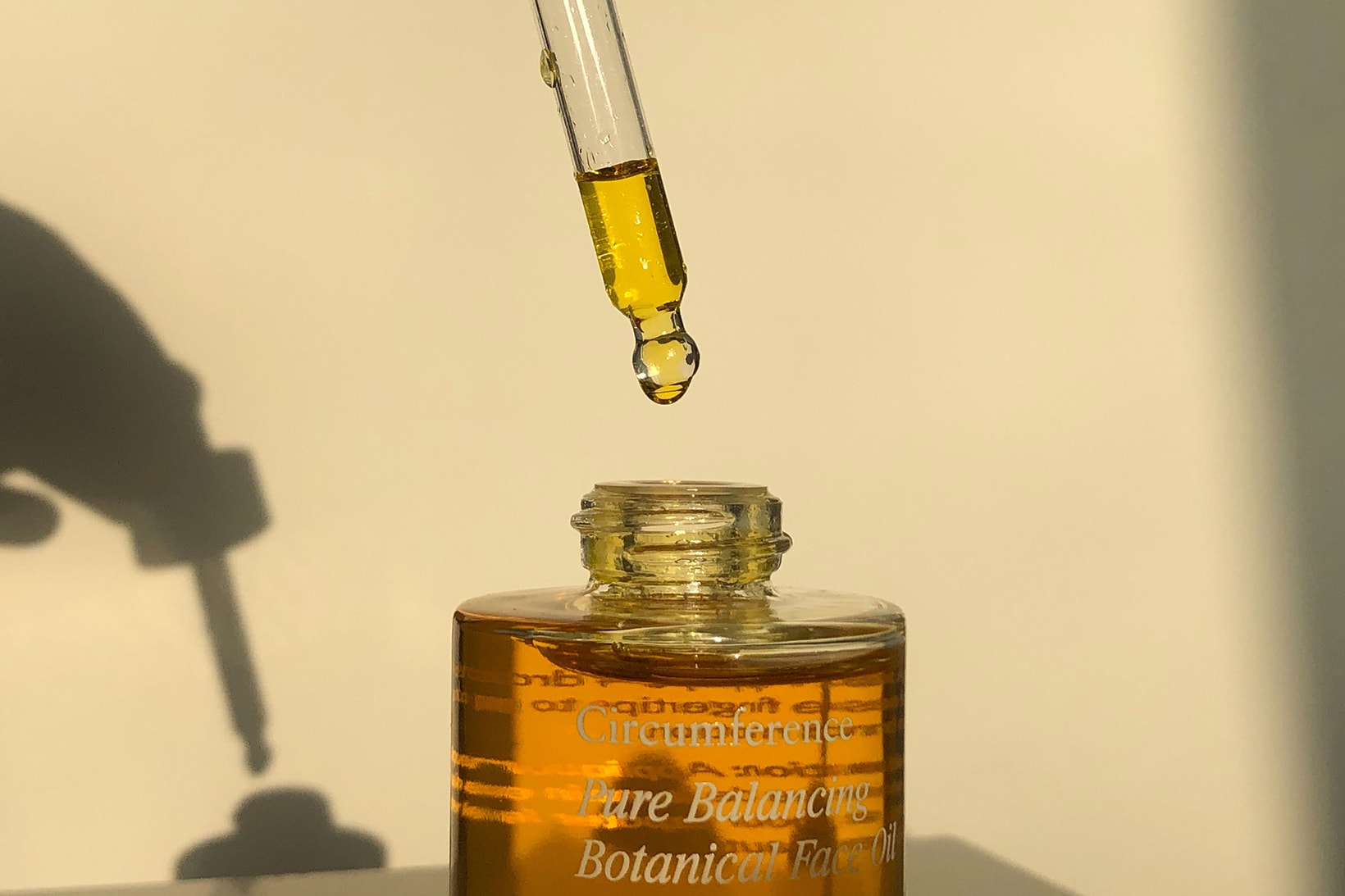 I first discovered this New York-based beauty brand through its face oil. From there, I've come to love its entire range of skincare that includes products such as clay masks and toners. One of the things that stands out the most about this burgeoning label is that all of its formulas are entirely plant-based. As a clean beauty brand, every single product is 100 percent toxin-free. Not only that, but Circumference prioritizes conscious sourcing, fair practices and social responsibility. Taking care of both its users and the planet, Circumference believes in complete transparency and also upcycles its raw botanical materials. You can learn more about the label's process on its website, and can shop the entire line at stockists such as Net-a-Porter.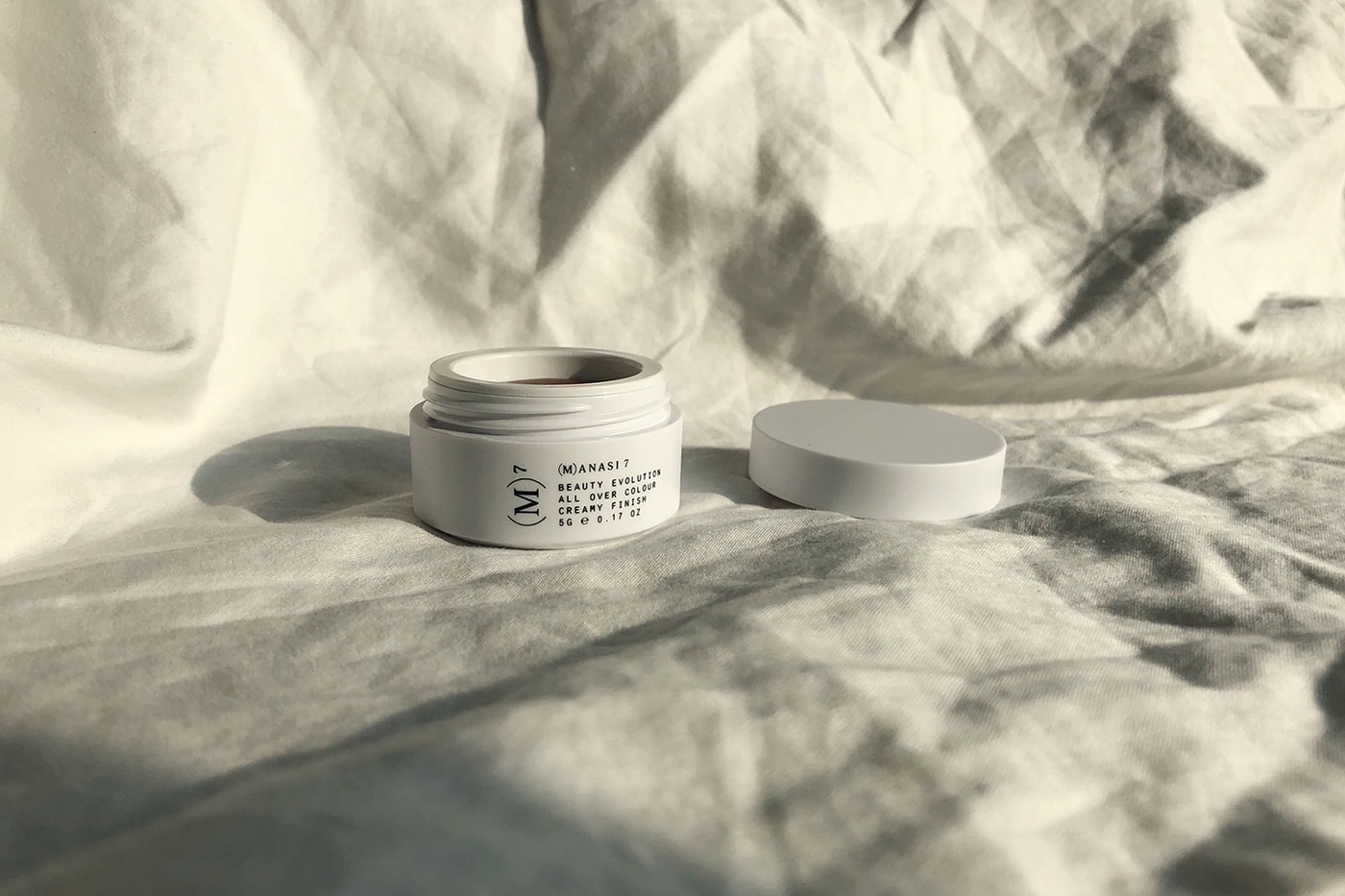 Along with its beautifully minimal packaging, Stockholm-based clean beauty label (M)ANASI7 is loved for its high-quality products that are responsibly made. The entire vegan, organic range is made in small batches, which ensures that the production cycle is environmentally friendly from the beginning to the end. In addition, all of the products' packaging is eco-friendly – they are produced at a slow pace, designed to last and encouraged for re-use. From its All Over Colour Manketti multi créme to its Silk Finish Translucent Powder, (M)ANASI7 is a purveyor of products to achieve the perfect "no makeup-makeup" look. You can learn more about the brand's sustainability process on its website, where you can also shop its entire product offering.
Kjaer Weis
has long been recognized as a pioneer of sustainable luxury beauty. Known for its wide-spanning range of refillable products, the label has gained repute for not only its premium organic offering, but also for its minimal environmental impact that has become an aspiration for beauty brands at large. The brand is founded by renowned makeup artist Kirsten Kjaer Weis. She saw a void in a market dominated by harmful, synthetically-made beauty products and set out to fill this space. Thus, Kjaer Weis was born and now includes among its growing roster of refillable goods such creations as
lipsticks
, cream blushes, cream foundations, pressed powders and more. You can shop the full Kjaer Weis lineup now at its
web store
.
As a self-described cat lady, there is literally nothing in the world that tickles me more than finding a way to somehow integrate cats into my daily life in unexpected ways. So when I come across a brand called
Meow Meow Tweet
, you know that I am about to give it my full, undivided attention. Boasting a range of natural, vegan products, MMT is also a low waste skincare brand that encourages its users to participate in its Bulk Refill Program. As its name suggests, customers can buy refills for their containers in bulk (with a 15 percent discount, no less), which are then shipped right to their doorstep. Once the bulk product is finished, you can even ship your product back to MMT to be sterilized and essentially used until the end of time. From deodorants and shampoo bars, to cleansing oil and daily sunscreen, there is a product for every step of your daily beauty routine. You can shop the full range of refillable products on Meow Meow Tweet's
website
.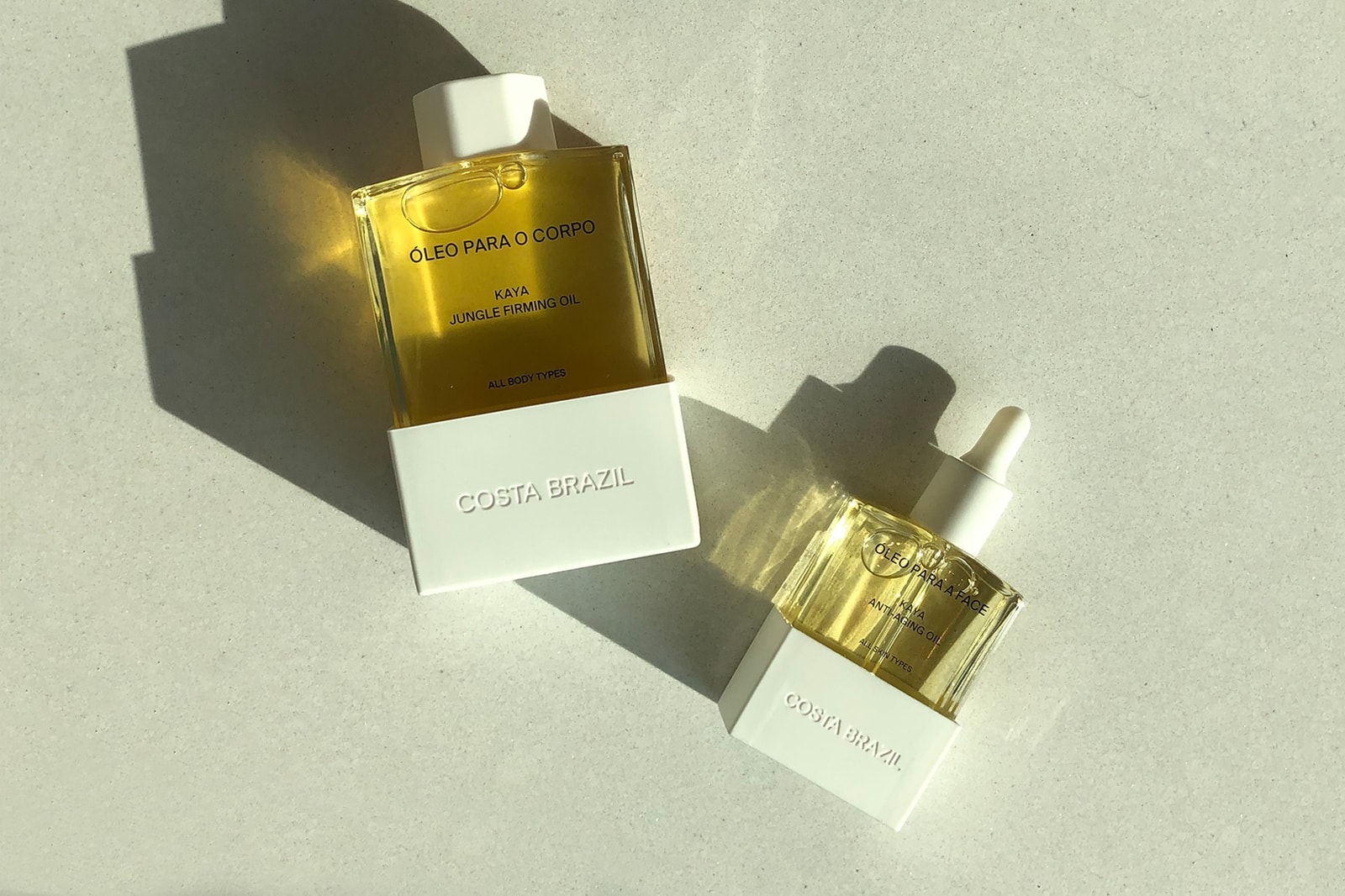 Launched by Francisco Costa, former Creative Director of Calvin Klein, Costa Brazil is a clean luxury beauty concept inspired by the founder's Brazilian roots. By harnessing the enriching, all-natural ingredients of the Amazon rainforest, Costa has created a brand that has become known for its effective yet responsibly produced products, housed within chic and minimalist packaging made from sustainable materials. From its cult-status Kaya Anti-Aging Face Oil, to its Jungle scented candle made from 100 percent plant-based wax, Costa Brazil is challenging the standards of the beauty industry by introducing new products that promote the restoration and preservation of our planet. You can learn more about Costa Brazil's sustainability principle at its website.
Cosmydor
First launched in 1877 in Paris, Cosmydor has transformed into an esteemed heritage beauty label with this mantra at its core: "nature provides everything we need." All of the brand's products are crafted using natural, certified organic ingredients and are completely free from harmful chemicals. Boasting a roster of creams, balms, serums and soaps for your face, lips, hands and body, each product in its expansive roster has been sustainably handcrafted and packaged in France. For an immediate revitalizing lift, we recommend the Eye Contour Serum with Hamamelis and Unifying Serum with Coffee Seed Powder. You can shop both at Cosmydor's web store, as well as at select stockists such as Net-a-Porter.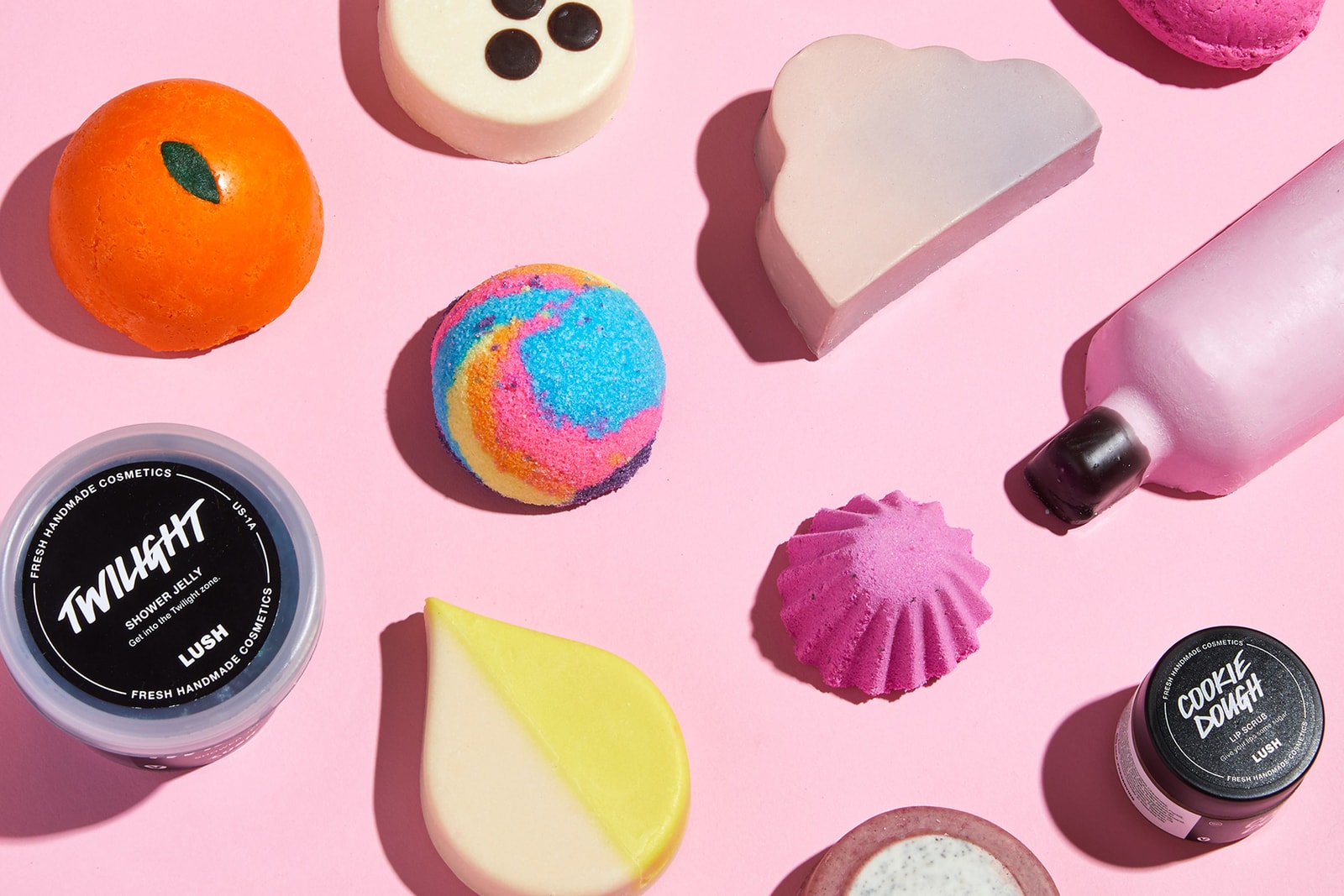 Lush might easily be one of the most widely recognized sustainable beauty brands, known worldwide. The UK-based brand has been known to even open stores that are completely free of packaging. Beyond its quirky bath bombs, which are adored by plenty of users all throughout social media, Lush offers a wide array of handmade beauty products such as shampoo and conditioner bars, solid perfume, massage bars, facial soap bars and more – all without any packaging at all. For easy storage, you can purchase branded tins from each Lush location to store all of your package-free beauty and skincare products. Explore Lush's extensive product offering at its web store.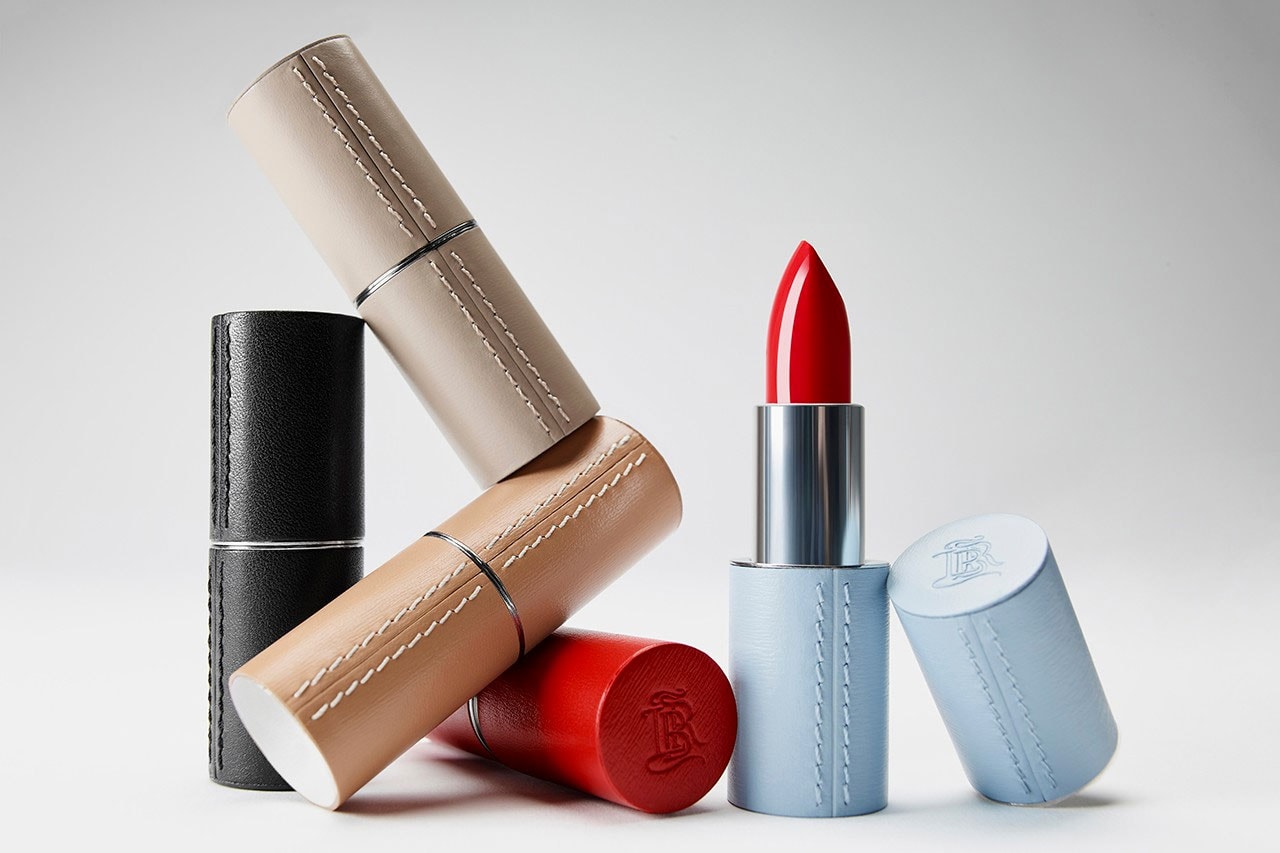 This French beauty brand has largely been recognized as the "first luxury sustainable makeup brand." CEO Nicolas Gerlier said in a statement: "La Bouge Rouge is the first cosmetic brand to avoid plastic on a global scale: from the production process to the design of its lipsticks and in the formula." Apart from its beautifully colored lipstick colors, LBR is known for being entirely cruelty-free and vegan. Its entire product range is completely free of mico-plastics and animal fats (in fact, the brand removed beeswax from its formula earlier this year). In addition, each stunningly chic lipstick tube is crafted from vegetable-tanned leather and is refillable once you finish the product. Whether you're already mindful of plastic consumption, or are looking to make a small change to your daily routine to reduce waste, La Bouche Rouge is an excellent brand to add to your beauty repertoire. You can head over to the brand's website to learn more.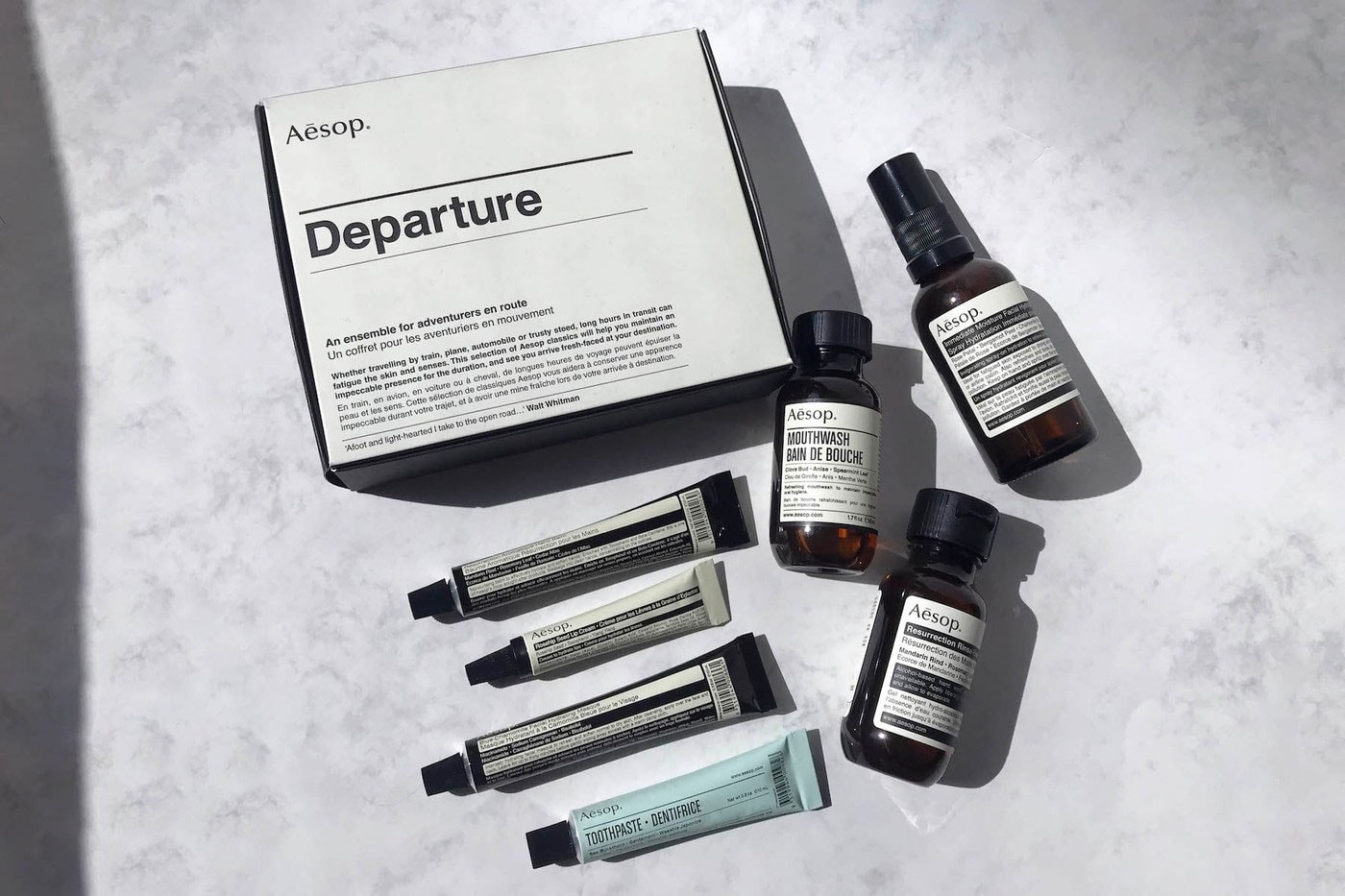 Although this is not a largely advertised fact, every single Aesop store in Hong Kong partakes in a recycle program. Not restricted solely to Aesop products, the Australian beauty brand accepts any emptied (and rinsed) plastic and glass cosmetic packaging. The materials are then collected and transferred for future recycling in partnership with HK Recycles. To find out more about the program, you can head over to Aesop's website.
Ritual's Director of Innovations & Sustainability, Niki Schilling, is making it her mission to make personal wellbeing one and the same with environmental wellbeing. Only using ethically sourced ingredients, the brand makes sure that both environmental and social impacts are taken into consideration through the entirety of the sourcing process – this includes the safety and fair treatment of the workers involved. In addition, a healthy selection of products in the brand's lineup are refillable. You can browse through the label's entire product range on its website, which includes a sprawling range of items that spans from luxurious body scrubs to candles.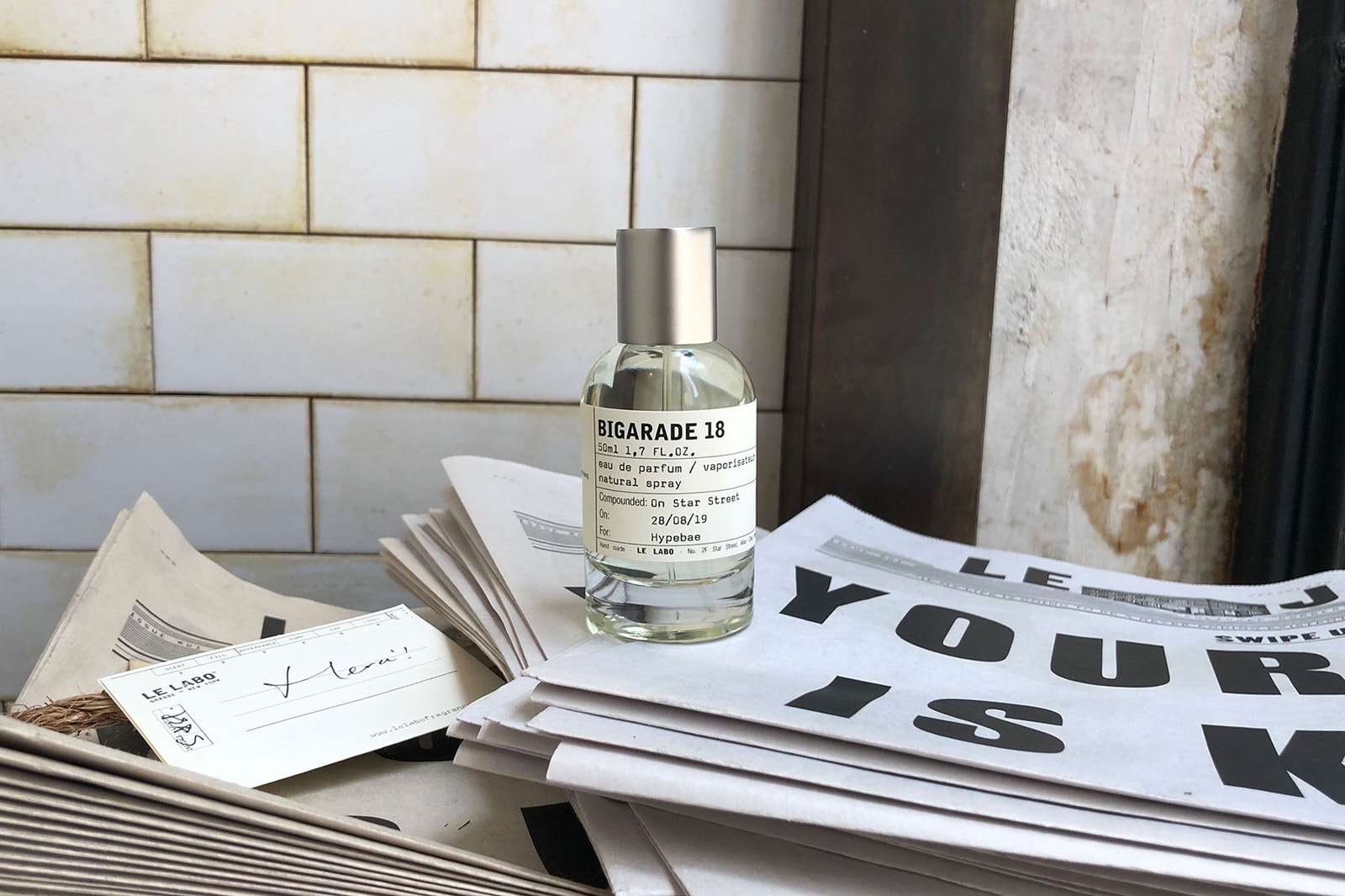 Perhaps best known for its cult-status Santal 33 scent,  the NYC-based luxury fragrance brand founded by Eddie Roschi and Fabrice Penot has become one of the most ubiquitous perfume houses in the world. Apart from its instantly recognizable olfactory creations, Le Labo refillable service is one of the brand's most sought-after feature by customers. For all the sentimental folk out there, you'll be able to keep your personalized label with this eco-friendly choice, as well as enjoy a discount on the refill. You can browse through the full range of Le Labo products at its web store.
Nicknamed as the "Hollywood Glow Girl," Angela Caglia counts stars like Barbara Streisand and Minnie Driver as her clients. After establishing success as an A-list facialist, Caglia launched her eponymous skincare line two years ago. Known for her "No No List" of ingredients that are banned from her products, the label fervently practices clean beauty and is known for both the efficacy and thoughtfulness behind each skincare creation. Caglia herself believes in accountability in a holistic way that serves not only the consumer but also the planet – sustainability efforts are practiced at every step, from sourcing ingredients, designing packaging and selecting manufacturers. With this philosophy in mind, it's evident why so many users look to the brand for luxurious yet ethical products. You can learn more about the brand via its website, and can also find out the proper way to use a jade roller according to Angela Caglia.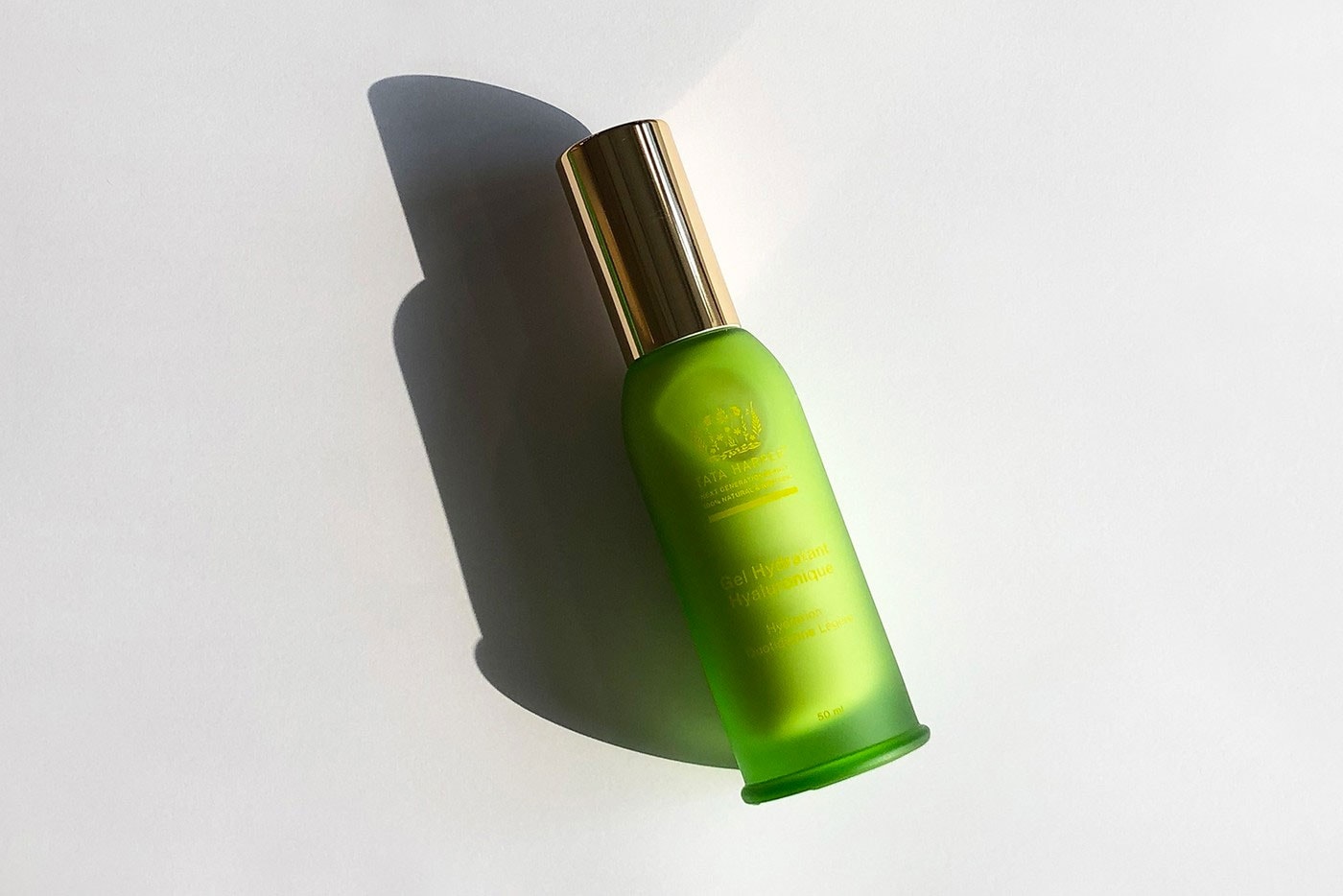 The thing that impressed me the most when I first learned about Tata Harper is the fact that all of its products are processed and formulated on the founder's own farm and lab in Vermont via small batch productions. As a result, the brand is 100 percent natural and prioritizes freshness. For the beauty entrepreneur, skincare is about efficacy, quality and purity. Most of the packaging is also made of glass, which the brand encourages you to recycle. The minimal plastic resin that may be found in its packages are actually derived from corn, which means that it is in fact made from a renewable resource and not petroleum. All of this combined with the fact that its products yield proven results, it's no wonder Tata Harper is at the forefront of clean, sustainable beauty. You can learn more about the brand's philosophy at tataharperskincare.com.
We first discovered this brand through none other than Queer Eye's Jonthan Van Ness. As we began to dive deeper into Biossance's mission however, it reaches far beyond sustainable beauty. In addition to creating effective products backed by science and sustainability, the company also operates in collaboration with non-profit organization Zagaya, which is committed to eradicating malaria in developing countries. When you support Biossance, you're not only invested in quality skincare products, but also helping to create positive change in the world – all without harming the environment or animals. You can discover and join Biossance's mission at its website.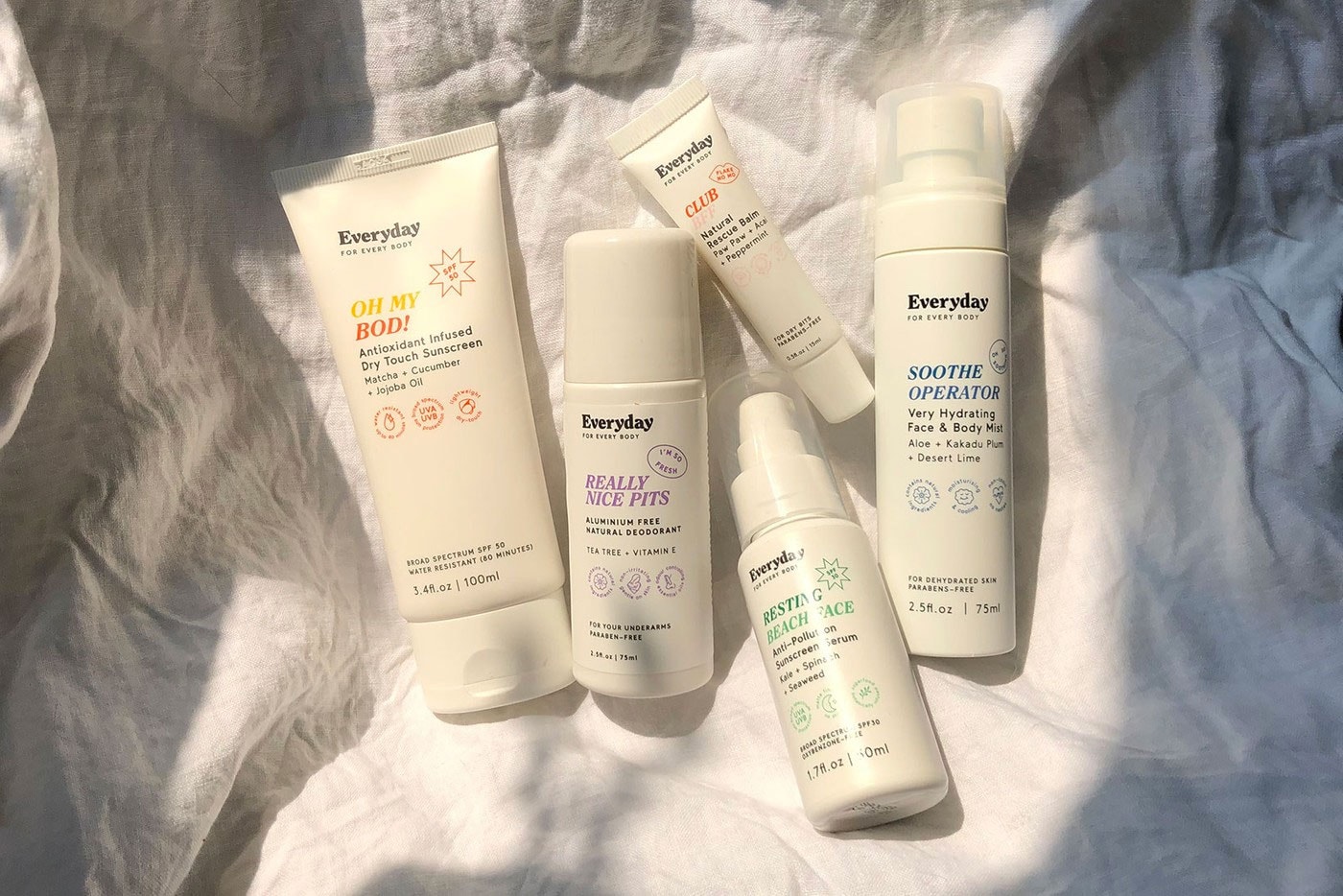 One of my favorite things about Everyday Humans is that it's a very accessible brand – without breaking the bank, they produce wildly effective SPF products. Although they don't really market themselves as sustainable, they're a reef-friendly brand that uses recyclable plastic and FSC-certified paper for all of its packaging. For those who are looking to take that first step towards being more environmentally conscious, Everyday Humans is a great place to start. Find out more at the brand's website.
Share this article