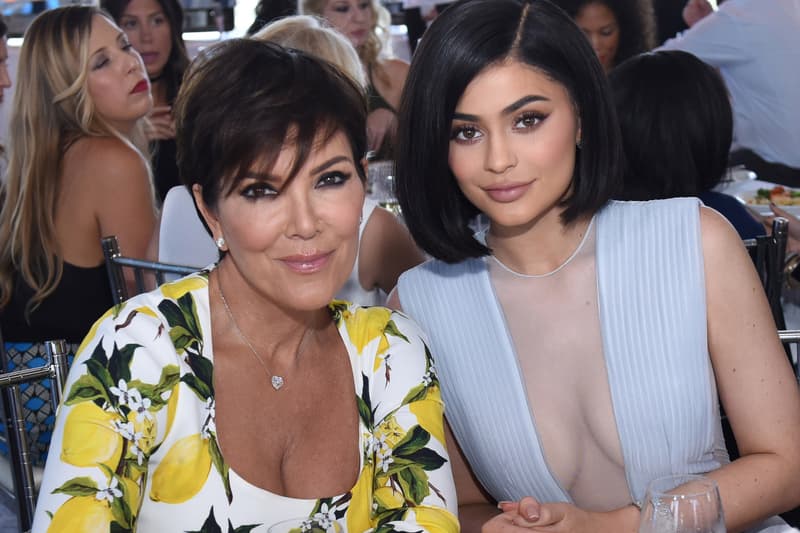 Beauty
Here's a Breakdown of Kylie Jenner's $600 Million COTY Cosmetics Deal
As explained by momager Kris Jenner herself.
Here's a Breakdown of Kylie Jenner's $600 Million COTY Cosmetics Deal
As explained by momager Kris Jenner herself.
Earlier this month it was reported that Kylie Jenner sold more than half of her successful beauty label Kylie Cosmetics to COTY Cosmetics in a $600 million USD deal. The deal marked the value of the company at close to $1.2 billion USD, adding to Jenner's ever-growing empire.
In a new episode of CNBC's Squawkbox, Kris Jenner spoke about her mogul daughter's business, and gave us insight as to the expansion of the brand as well as a breakdown of the multi-million dollar deal. "I think the goal is to just keep building Kylie's existing beauty business into a global powerhouse brand," said Jenner in the interview, adding that partnering with COTY could help bring the brand to the next level as a global business, adding that "(it's) the vision. And we decided to partner with COTY because they share the same vision that we do in building this into a huge thing. We dream big, and this is something we're so excited about."
"Listen, she's really lucky to be in the position she's at. And we work hard, and I just want to continue to help the girls do whatever it is to just focus on what it is their dreams are, and that makes me really happy," said the momager when asked about her profits from the $600 million dollar deal, which it was reported that she banked $60 million USD herself from. "I think any time a mom is able to see the success of her daughters at this level and have them be really great people with great hearts and be super focused — I'm just super proud."
Although the momager didn't give us a full breakdown of the deal, she alluded to a big future for the ever-growing Kylie Cosmetics empire, and said that eventually the business will be passed on to Kylie's daughter Stormi. "This is where her passion is, and she really wants to use her creative side to develop her brand this is what she wants to do for the rest of her life. She talks about it all the time."
Stay tuned as more news surrounding the deal surface, and for more from Kylie Cosmetics, don't miss the label's latest holiday makeup collection here.
Share this article