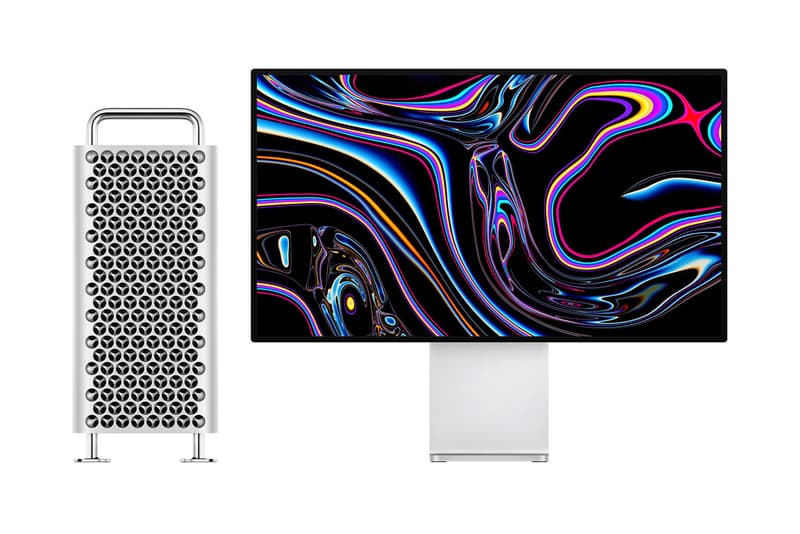 Tech
Apple's Futuristic Mac Pro Is Now Available to Buy, Pricing up to $52,000 USD
The wheels alone cost $100 USD a piece.
Apple's Futuristic Mac Pro Is Now Available to Buy, Pricing up to $52,000 USD
The wheels alone cost $100 USD a piece.
Apple has officially launched its new Mac Pro and accompanying Pro Display XDR, both designed with a sleek, ultra-modern aesthetic in mind.
The new Mac Pro, a desktop computer, features an Intel Xeon processor capable of up to 28 cores of power, 32 gigabytes of RAM and a 256 gigabyte SSD, all encased in matte silver. The new model is designed to be modular so that almost every aspect can be configured to a user's preferences. A set of wheels priced at $400 USD provides users with the option to easily move their workstation.
Apple's new Pro Display XDR boasts a 32-inch screen capable of up to 1,600 nits of brightness. A redesigned back features a lattice design that facilitates air flow, enabling fast and quiet cooling. Unfortunately, the screen doesn't come with Apple's ProStand — tech junkies will have to pay a whopping $999 USD to simply mount the new display.
Notably, The Verge reports that the most expensive version of the new Mac Pro, ringing up at its highest price to date, will run customers $52,599 USD.
The Apple Mac Pro and Pro Display XDR start at $5,999 and $4,999 USD respectively, and are available to purchase on Apple's website.
Share this article