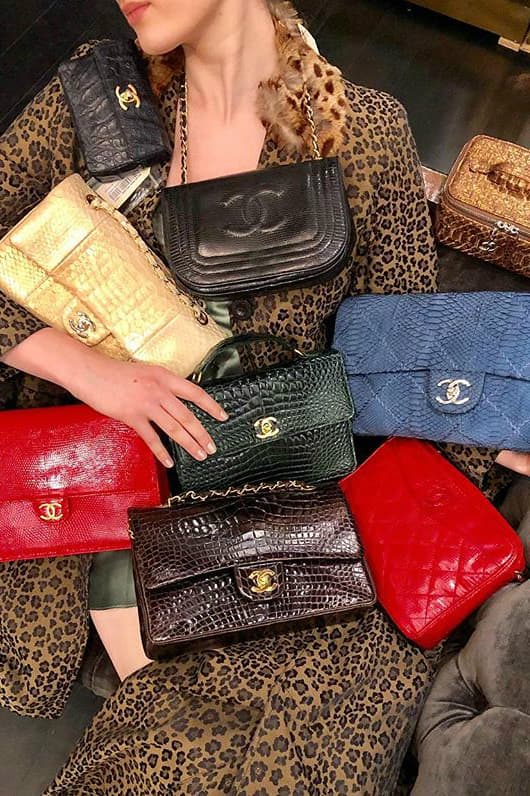 Our Five Favorite Instagram Accounts This Week: The Best Vintage Fashion Resellers
See our editor-approved picks.
Fashion
Our Five Favorite Instagram Accounts This Week: The Best Vintage Fashion Resellers
See our editor-approved picks.
If you're like us, you've likely fallen into Instagram rabbit holes filled with accessories, designer handbags and vintage concert T-shirts. For our latest Instagram roundup, we've handpicked our favorite vintage resellers on the app. These profiles are based throughout the United States and stock everything trending right now. Since the resale market is still experiencing a boom, it doesn't hurt to keep your eye on emerging shops.
A few of the selections offer the ability to purchase directly through the app, if you're into that, while others have standalone websites ideal for making a transaction a bit simpler.
Keep scrolling to find out which accounts we can't keep our eyes off of.
Bio: "The finest luxury vintage from the most trusted source."
HYPEBAE Pick: If you're always on the hunt for the best of the best when it comes to designer handbags, apparel and accessories you've met your match. This luxury resale site has six IRL boutiques perfect for those who are always looking to treat themselves. The online shop stocks Louis Vuitton, Gucci, Prada and more.
Bio: "handpicked vintage from la"
HYPEBAE Pick: Los Angeles vintage is notorious for at being the top of the pedestal in terms of the resale market. Suki has generated a cult following on Instagram for stocking unique separates like printed cropped sweaters, chic cardigans and highly coveted outerwear. This account is also known for selling directly through the app. After scrolling through this IG feed, you'll become addicted to their constant updates.
Bio: "Kim Kardashian's Fav Vintage Spot!"
HYPEBAE Pick: If you're a vintage conoisseur, this Instagram has probably already been on your radar. For the newbies who are just catching up, this Chicago-based website is filled with rare pieces from Fendi, Dior and Chanel to name a few. If the brands aren't convinving enough, Kim Kardashian, Kristen Noel Crawley and Kylie Jenner are avid fans of the boutique.
HYPEBAE Pick: We became addicted to this vintage website's IG account over a year ago due to its constant edit of two-piece sets. The shop also is home to a plethora of well-cut jackets, slip dresses and denim. What gives this account an extra oomph factor is the well-styled shots which provide ideas of how to wear the vintage pieces being sold.
Bio: "Buy/Sell/Trade Vintage & Designer"
HYPEBAE Pick: One of Orlando's best vintage destinations, Dechoes Resale is honestly a gem. The shop which has two locations typically has great picks for whatever mood you're in. In the past one of our editor's has spotted pieces from Celine, Vetements and even Supreme at one of their boutiques. You can also shop straight from Dechoes' Instagram profile.