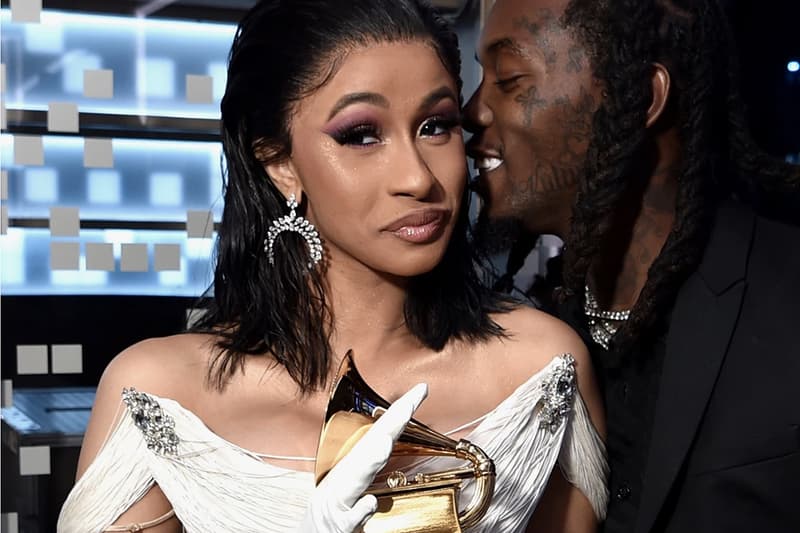 Cardi B Just Deleted Her Instagram
Following backlash after her Grammy win.
This weekend Cardi B took home the Grammy Award for best rap album with her 2018 release Invasion of Privacy. Since the win, the rapper has received backlash and criticism and has now deleted her Instagram following the online abuse.
The "Money" rapper posted a video shortly before removing her account, where she addressed the drama following her win. "It's not my style for people to put other people down to uplift somebody else, that's not my style and that's not what I'm with and I don't support that, however, I been taking a lot of s— today," the rapper said, adding that she locked herself in the studio for three months while working on her album, all whilst she was pregnant with her daughter Kulture.
It remains to see whether the rapper will be returning to Instagram anytime soon. Take a look at the video captured by a fan account below and hear Cardi's statement. Make sure to keep checking back here for any updates, and take a look at all the Grammy winners while you're at it.
Cardi B reveals that she does not support BET's aim at Nicki Minaj and defends herself from haters discrediting her #GRAMMYs win. pic.twitter.com/ZA1nKoiuUO

— Music News Facts (@musicnewsfact) February 11, 2019