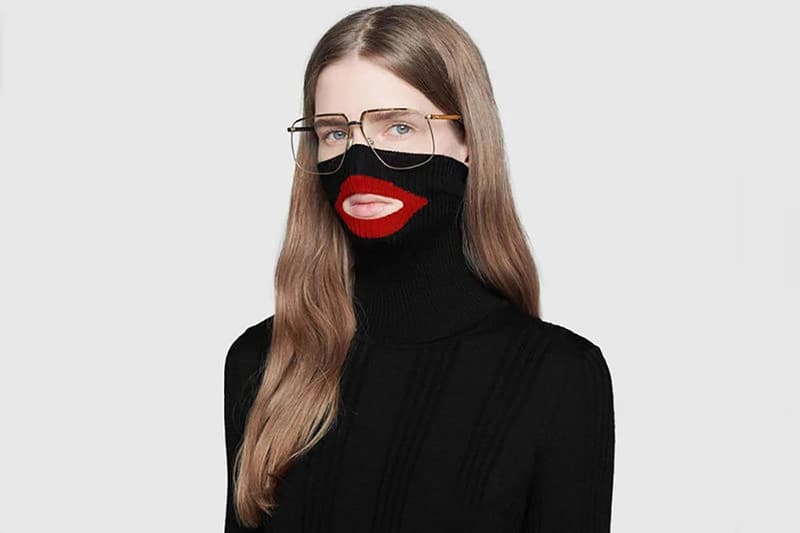 Fashion
Gucci's CEO Releases Internal Memo Apologizing for Blackface Controversy
Following Dapper Dan's comments holding the executive accountable.
Gucci's CEO Releases Internal Memo Apologizing for Blackface Controversy
Following Dapper Dan's comments holding the executive accountable.
Last week, Gucci was caught in the crosshairs of a social media debacle after launching a controversial sweater seen as reminiscent of blackface. Since then, numerous celebrities including Spike Lee, T.I. and others have spoken out about the distasteful piece by the Italian fashion house. Gucci collaborator and designer Dapper Dan has also shared his in-depth thoughts on the sweater in full.
Taking to Instagram, the iconic figure publicly criticized the Kering-owned brand and declared he will hold Gucci accountable. In an Instagram post, he shared:
"There is no excuse nor apology that can erase this kind of insult. The CEO of Gucci has agreed to come from Italy to Harlem this week to meet with me, along with members of the community and other industry leaders. There cannot be inclusivity without accountability."
After Dapper Dan's statement, Gucci's CEO Marco Bizzarri sent an internal statement obtained by Fashionista. In the memo Bizzarri shares how seriously Gucci is taking the situation, he wrote that the company accepts responsibility for the mistake. Below is the entire statement:
"Dear Colleagues,

By now, you will all know of the issue we are currently facing due to the balaclava jumper.

This is a situation that has impacted the Gucci community, myself and Alessandro in a very personal way.

We made a mistake. A big one. Because of cultural ignorance, but ignorance is not an excuse. And we accept responsibility for this mistake. Yet there is no way of thinking nor believing that this could have ever been intentional.

The way we have been portrayed as a company is not reflecting who we are and what we stand for. The current perception is putting at risk all the values we believe in and have been working on from the beginning of our journey. Self-expression, diversity, community building and inclusivity are in the DNA of the brand reflected in the many initiatives we have launched in the last several years, such as our membership of Parks and our signature of the "UN LGBT Business Conduct Standards," our gender equality campaign Chime for Change, our 15-year partnership with UNICEF and our support for refugees through Artolution, to name a few.

We have created a shared corporate culture that makes us unique. From the very start in 2015, all that we have stood for and all that we have achieved on a daily basis has been driven by these values and has been defining this chapter for our brand. Above all, respect for others, celebrating diversity through inclusivity and with creativity at the heart of everything we do.

This process takes time, as any behavioral change does, evolving every day and mistakes may happen along the way.

We thought we were standing in a better position, and we need to recognize that we are not.

We have to move even quicker. We are a learning organization, and I am now working on a set of immediate, concrete actions — from building a global cultural awareness program to a company-wide system that will allow diversity to bloom everywhere, to a full program of scholarships in major cities, such as New York, Nairobi, Tokyo, Beijing, and Seoul which will facilitate an increase of different communities within the creative office — that I will announce in detail this week. I will also be discussing these important initiatives with leaders from different communities in order to develop a constructive and appropriate framework. I don't want to be divided, I want to invite everyone to join us.

I have exchanged at length with Alessandro while he is preparing the upcoming fashion show and he is writing us a letter expressing his feelings, which we will read shortly.

People are at the center of everything we do. This situation is not going to change our values, what defines us, what we stand for and how we act towards one another and to the communities we serve. We will take on this challenge as a mandate to develop a stronger organization. This is a commitment we all share."
Stay tuned here as more news emerges.
Share this article