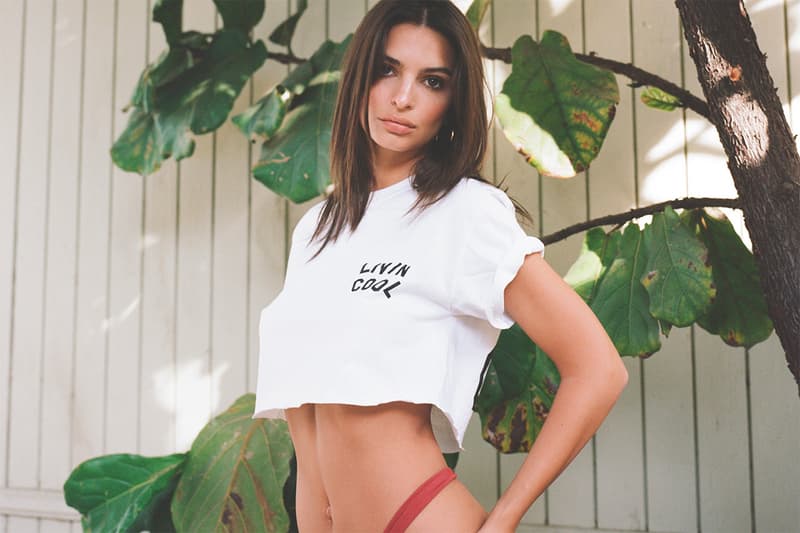 Fashion
Emily Ratajkowski Releases Lingerie, Bodysuits and More Under Inamorata Brand
She calls the new range "BODY."
Emily Ratajkowski Releases Lingerie, Bodysuits and More Under Inamorata Brand
She calls the new range "BODY."
UPDATE: After dropping hints about a lingerie line in November of 2018, Emily Ratajkowski now finally launches her new BODY collection. While she previously teased that she's working on a separate label named M/RATA, it looks like the actress has decided to make the underwear range a new category under her existing brand Inamorata (now Inamorata Woman), where swimwear is also available.
On Instagram, Ratajkowski describes the new line as "so much more than just lingerie." In addition to lace bralettes and matching bottoms, its product offering also includes bodysuits, bike shorts, form-fitting day dresses, crop tops and more. All items are available from size XS to XL.
Head over to inamoratawoman.com to browse and shop the collection.
---
Having launched her swimwear brand Inamorata back in late 2017, Emily Ratajkowski has now decided to add lingerie designer to her ever-growing résumé. On Friday, the model-slash-actress has taken to Instagram to announce her next business move — an intimates brand called M/RATA, aptly named after her famous moniker @emrata.
With her upcoming brand, which is slated to launch on November 22, Ratajkowski will be joining Rihanna as celebrities who're disrupting the lingerie business with not only their massive following, but also with their own interpretation of femininity and what it means to be sexy to the modern woman. Among the first teasers released by Ratajkowski, we see a minimalist, burnt red bralette and a color-matching, high-waisted thong reminiscent of the barely-there bikini styles offered by her swimwear line.
Details regarding the size range and pricing of Ratajkowski's lingerie label is still sparse as of right now. Sign up on M/RATA's website for the latest updates regarding the launch of the brand.
In the meantime, check out a list of inclusive lingerie brands that our editors are loving at the moment. We've also rounded up five brands that are changing the underwear game with period-proof panties.
Share this article