Here's Every Single Item in UGG x BAPE's SS19 Collection
A collaboration we didn't know we needed.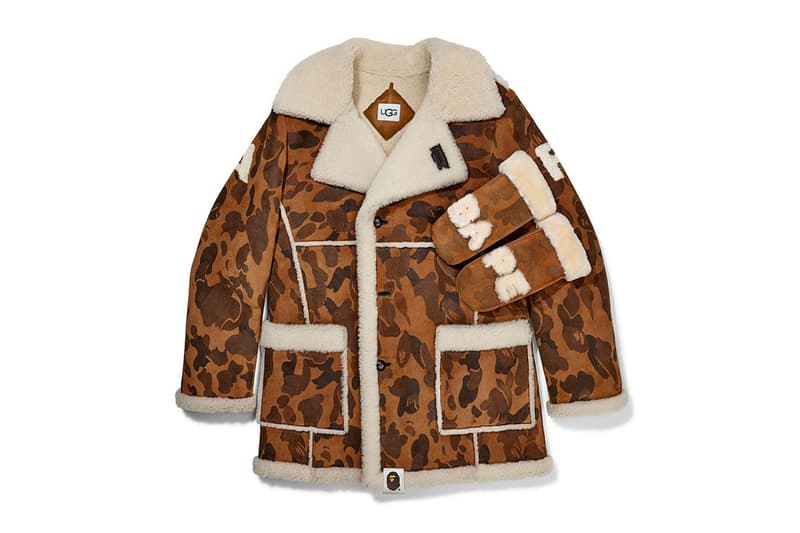 1 of 7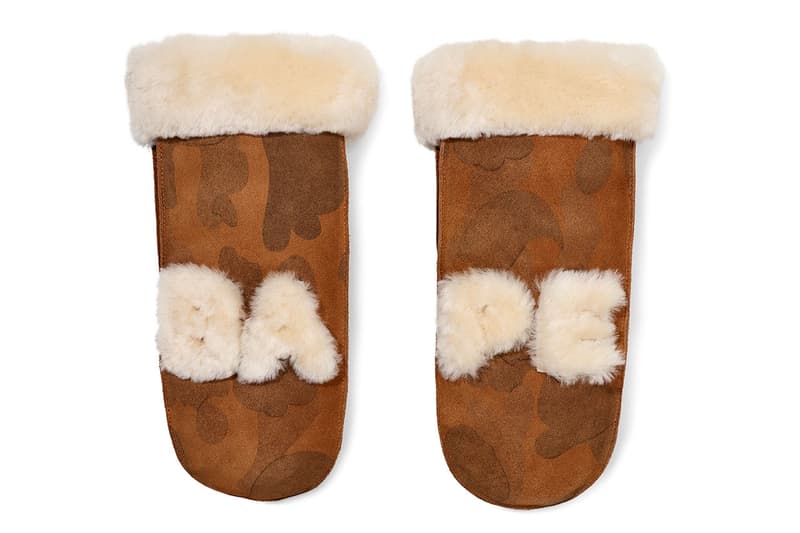 2 of 7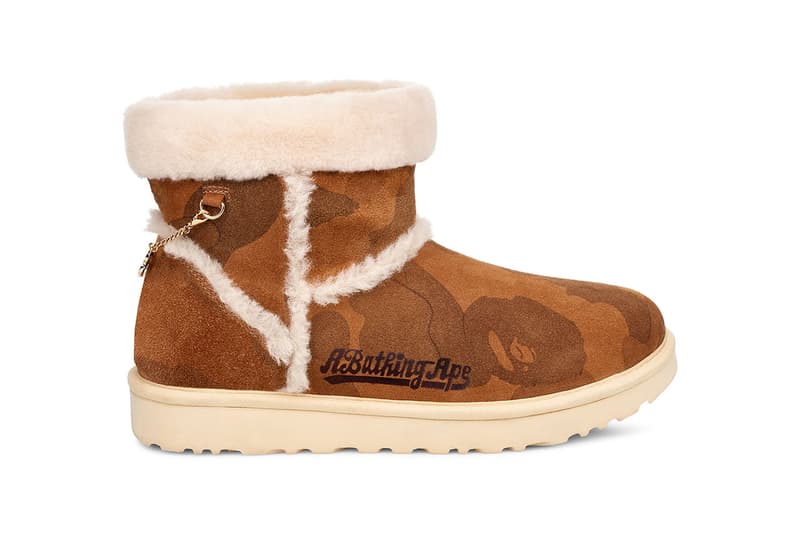 3 of 7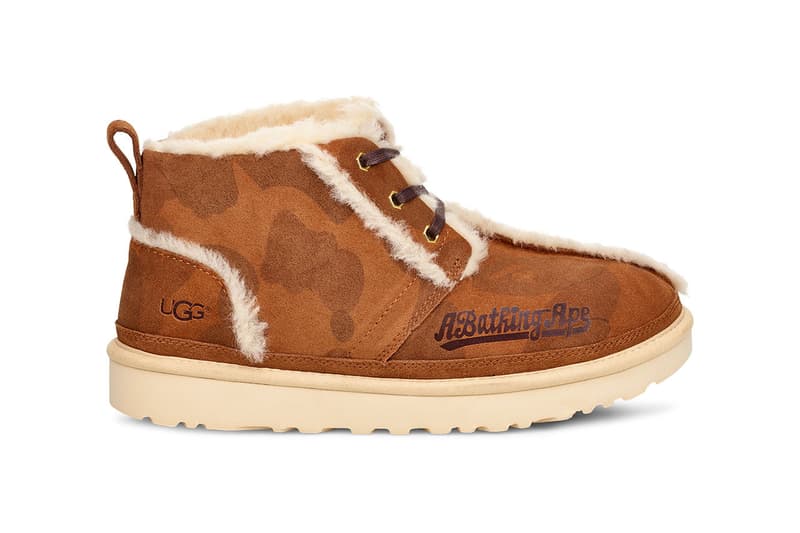 4 of 7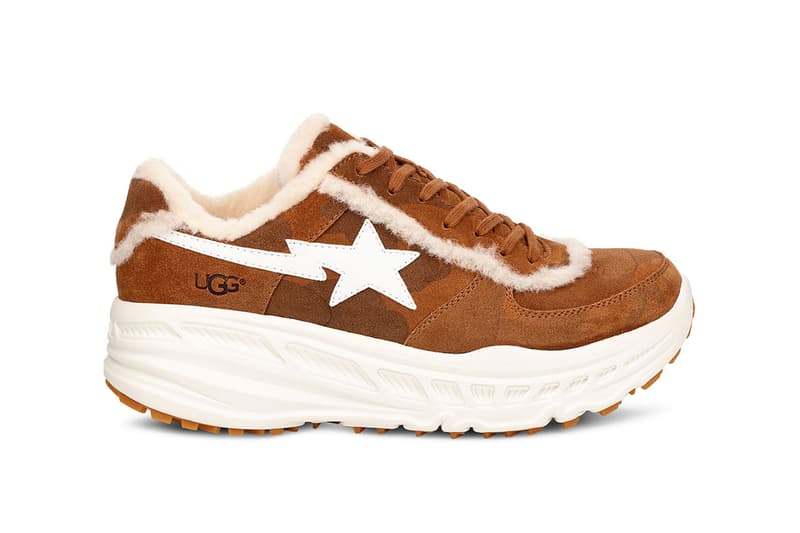 5 of 7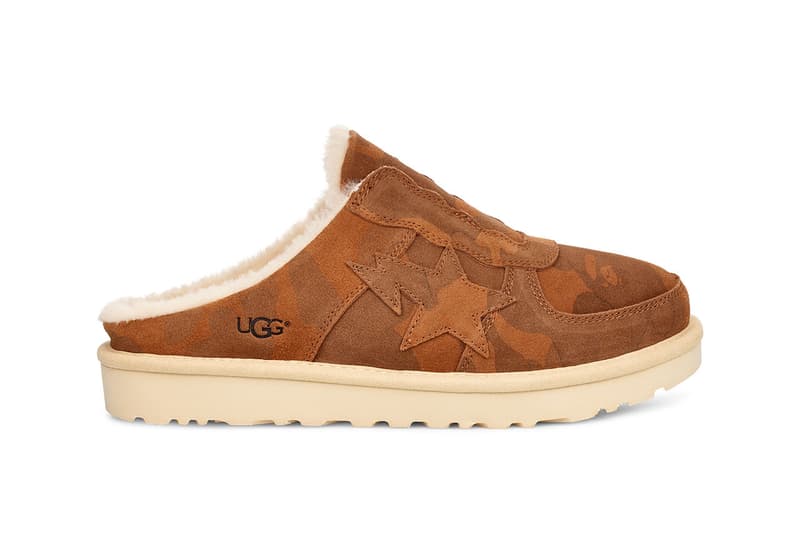 6 of 7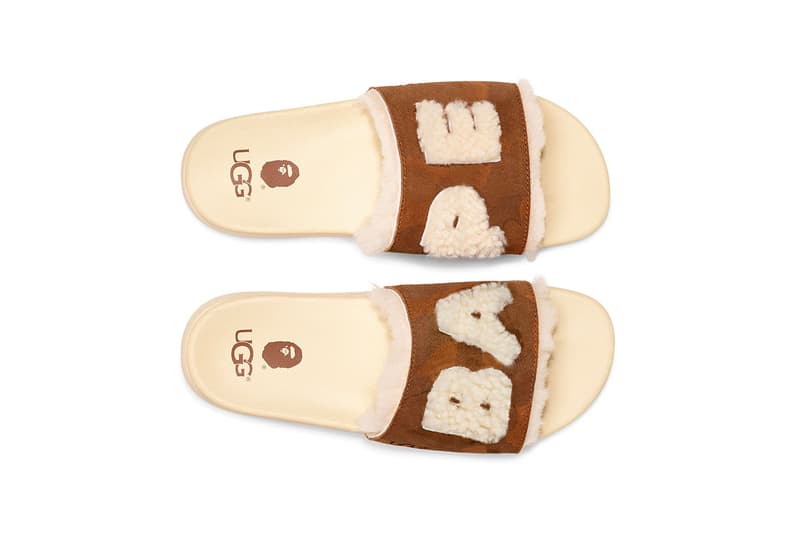 7 of 7
UGG and BAPE have finally released official images of their Spring/Summer 2019 collection which was teased late last year. New Orleans MC Lil Wayne served as the face of the collaboration referring to the range of footwear and apparel as "next level."
Leading the line is a camo-covered mouton coat ($3,500 USD) which arrives with matching mittens ($180 USD). The BAPE text tag is trailed across each mitten using a fluffy shearling material. The line is dominated by reworked footwear styles. The Classic Mini ($350 USD), Neumel ($350 USD) and slip-on Tasman ($275 USD) each are covered in a chestnut leather that replicates BAPE's camo motif. Completing the offering are a pair of super cozy slides ($250 USD) and chunky sneakers ($350 USD).
The first drop of UGG x BAPE's SS19 collection is scheduled to release at the end of February at select BAPE locations. Shoppers can find a full list of stockists below. Those looking to cop the sneakers and Xavier sandals will have to wait until early April. Peep each item above and be sure to stay tuned for more information.
Japan
BAPE STORE® Harajuku
BAPE STORE® Shibuya
BAPE STORE® DSM
BAPE STORE® Sapporo
BAPE STORE® Sendai
BAPE STORE® Maebashi
BAPE STORE® Yokohama
BAPE STORE® Nagoya
BAPE STORE® Osaka
BAPE STORE® Hiroshima
BAPE STORE® Matsuyama
BAPE STORE® Fukuoka
BAPEXCLUSIVE™ Aoyama
BAPEXCLUSIVE™/BAPE® Gallery Kyoto
China
UGG® Store
BAPE STORE® Xin Tian Di Shanghai
BAPE STORE® CiticSquare Shanghai
BAPE STORE® DisneytownShanghai
BAPE STORE® SanlitunBeijing
BAPE STORE® GaleriesLafaeyyeBeijing
BAPE STORE® Shenyang
BAPE STORE® Chengdu
BAPE STORE® Qingdao
BAPE STORE® Guangzhou TaikooHui
Asia Pacific
BAPE STORE® Hong Kong
BAPE STORE® Exi.t Silvercord
BAPE STORE® Taipei
BAPE STORE® Singapore
BAPE STORE® Bangkok
BAPE STORE® Seoul
North America
BAPE STORE® New York
BAPE STORE® Los Angeles
Europe
BAPE STORE® Selfridges (London)
BAPE STORE® Paris
View this post on Instagram