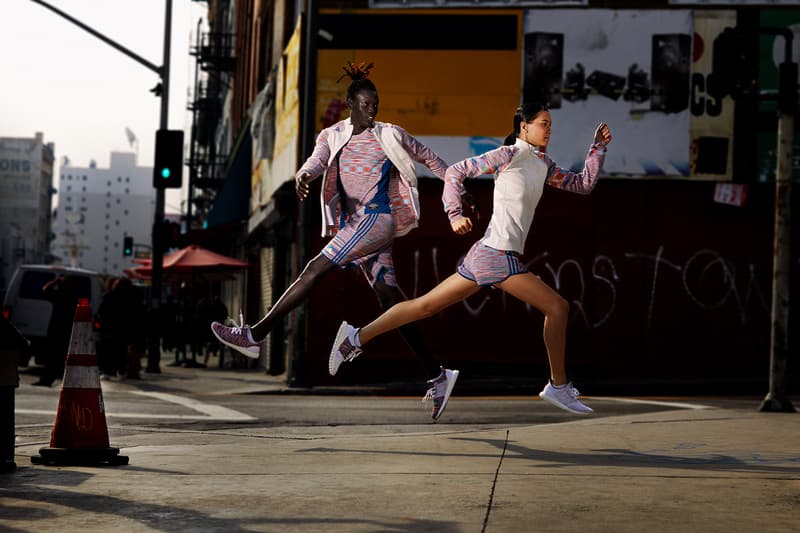 1 of 3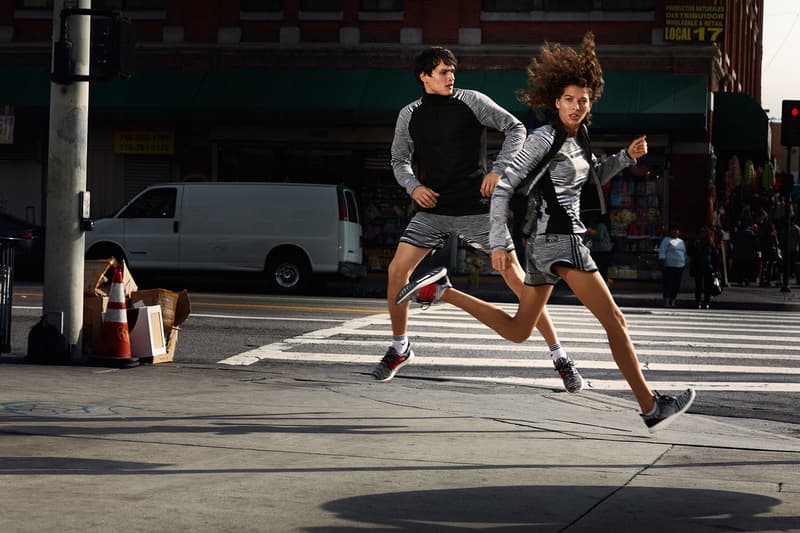 2 of 3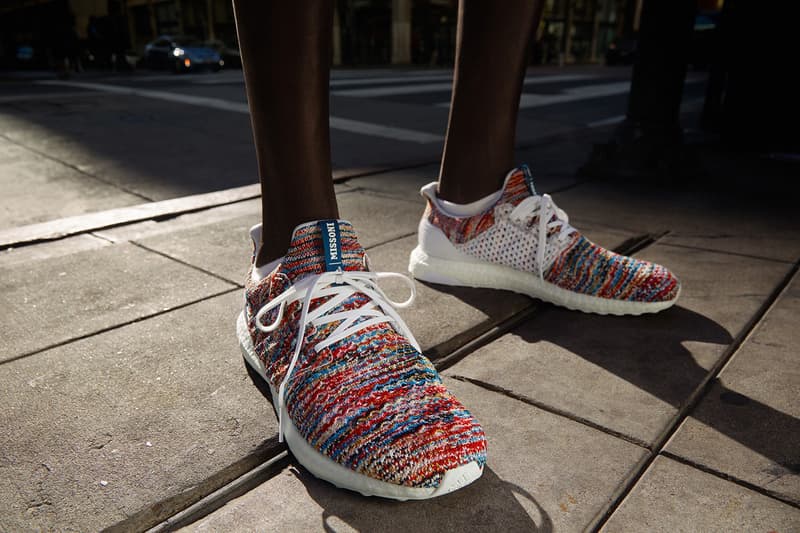 3 of 3
Footwear
Angela Missoni Unveils Her Brand's Bold New Collab with adidas Running
Form meets function.
Angela Missoni Unveils Her Brand's Bold New Collab with adidas Running
Form meets function.
Italian fashion house Missoni and iconic sportswear brand adidas Running have collaborated on a limited-edition range of running apparel and footwear. The collaboration acknowledges the forward-thinking innovation of adidas and the creativity of Missoni co-founder and Olympic hurdler, Ottavio Missoni and  pays homage to both brands' roots, blending individual aesthetics with a focus on high-performance pieces with a stylish twist. As an Olympic hurdler in the London Olympic Games in 1948, Ottavio Missoni ran the 400-meter hurdle race. Missoni also designed the team's uniforms, which made the adidas Missoni collaboration a natural progression.  Founded in 1953 by Rosita and Ottavio Missoni, the Missoni's created a new premium style code in the luxury fashion community.  The house of Missoni was founded on the principles of innovation and craftsmanship, making for a timeless adidas Missoni collaboration. As technology advanced the Missoni family were able to produce and develop patterns that were original, intricate and synonymous with what the brand is now known for.
Using Missoni's trademark ready-to-wear Space-dyeing technique, the collection features the brand's iconic flame pattern throughout. The footwear carries the adidas Ultraboost with the Missoni space-dying technique on the knitted upper and combines it with adidas' BOOST technology in the shoe's midsole for vital support. The apparel includes a full ensemble of Primeknit technology – from a PHX Jacket for weather protection to a Marathon 10 Short in both a monochromatic and multi-colored colorway for both men and women. To find out more, and to pick up your favorite pieces from the collaboration, head over to the Missoni web store.
1 of 2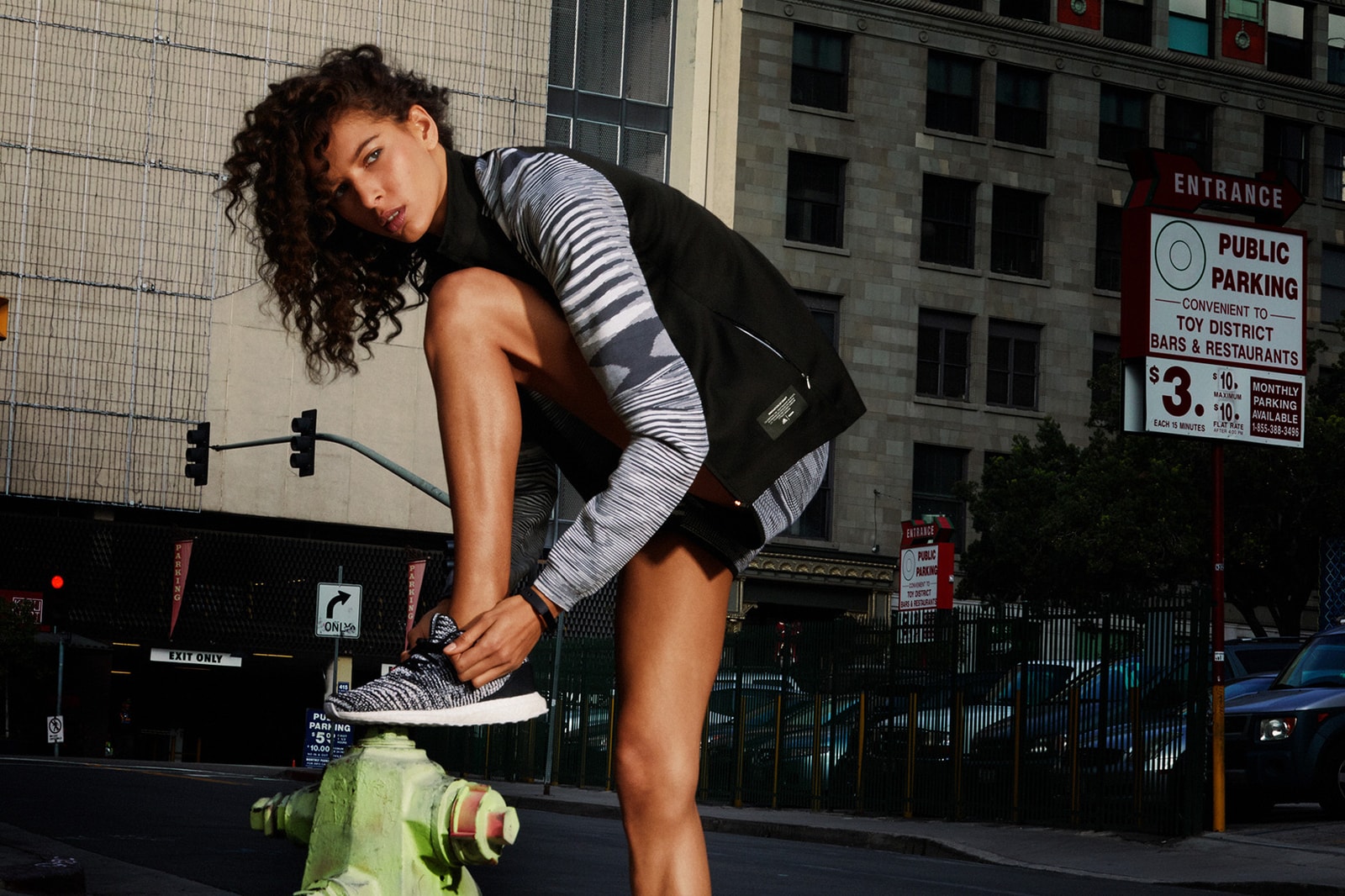 2 of 2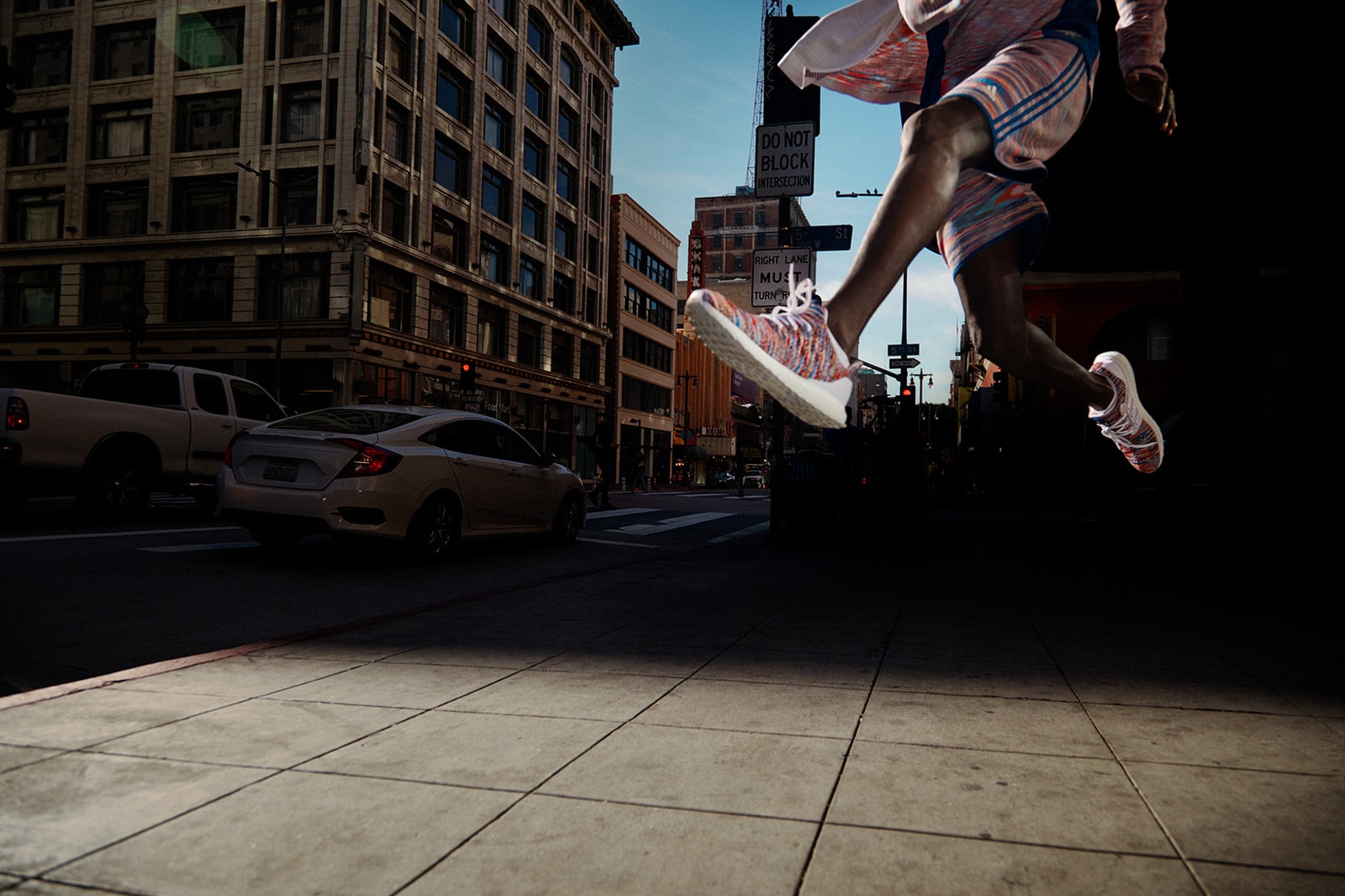 To get a better idea of what went into the collaboration, we sat down with Angela Missoni, Creative Director of the brand.
How would you define Missoni's aesthetic and style?
I believe Missoni is a visual language based on articulations of colors and motives. That is why it remains so vital and fresh. It's possibilities are endless and it never looks alike. It is a dynamic, informal, easy and free concept of elegance, open to infinite personal interpretations.
Can you give us an insight into your creative process?
It all starts from the palette of colors and the study of new stitches and patterns. From there we look at the collection's designs, finding inspiration in visual art and photography, cinema or music, glamour and street style. Images usually start a process of evocative elaborations, like a game of storytelling, figuring and fantasizing.
What are Missoni's brand values?
It is a family brand. It is totally made in Italy brand. It's one of the most ancient Italian fashion brands. A fashion brand that's still surviving on the production, market and communication of clothes. A brand that's recognizable, well known and well respected around the world.
To keep this prestige intact and actually to work hard to update and to improve has always been my main concern.
How does working within a family affect the creative process?
I have no idea, it is the only way I have experienced. I have no comparison with other different ways.
How important are collaborations within fashion?
They are extremely important. They're inspirational, very useful to improve and to grow. I love to find new talents, to invest in their potential, to give them chances of expression.
What brought about the partnership with adidas?
It has been a thrilling opportunity. adidas and Missoni share the same love for athletics and sports in general. My father was an Olympic champion and I felt this partnership is like an hommage to my father and to our tradition.
Also it allowed us to experience, at the highest level, the relationship between knitted materials and sneakers which is now very hot, and the highest standard of comfort and style.
How does Missoni approach collaborations? How did this collaboration differ from previous collaborations?
Each collaboration is different, based on specific agreements, customized on each brand's specific needs. Missoni has a versatile language and each partnership is a good reason for excitement, it makes us grow.
Check out the full collection in the gallery above. The collection ranges from €250 - €300 ($282 – $339 USD) and will be available to purchase from the Missoni web store and in-store April 24 and adidas.com April 25.
---
Share this article